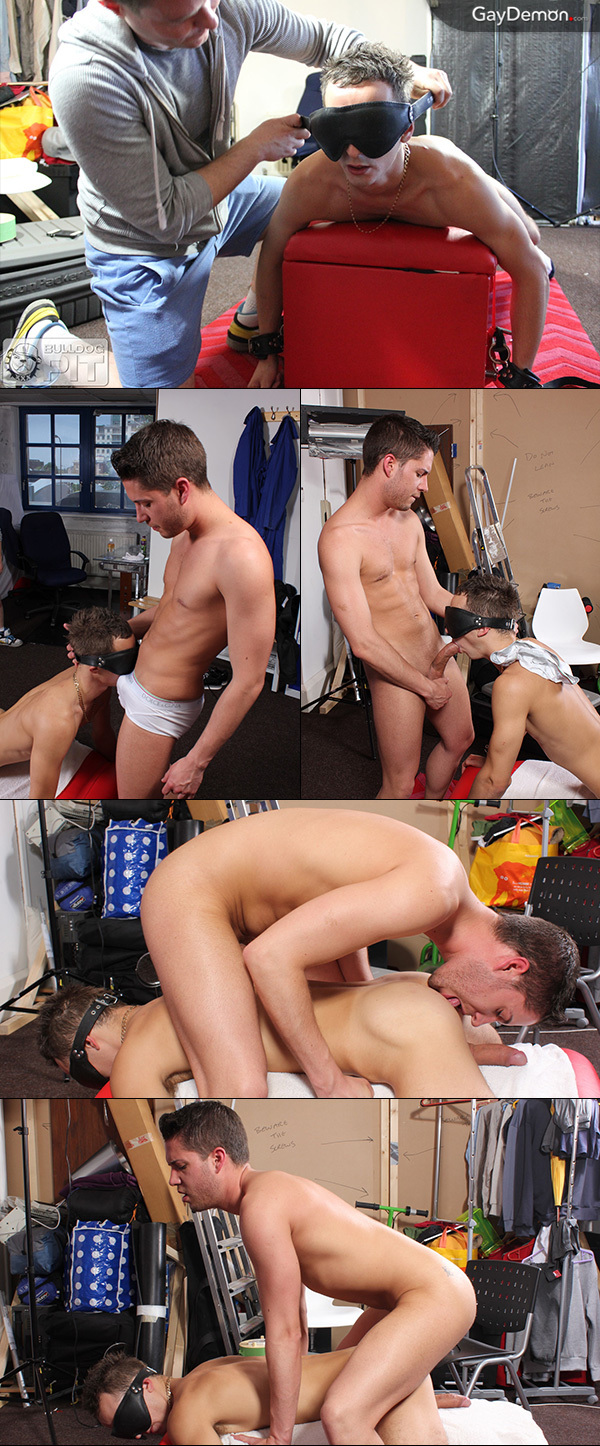 I've been watching a horny series over at Bulldog Pit over the past few weeks. One of the site's videographers, Ashley, binds and blindfolds a bottom to a leather fucking bench, then he heads out onto the street to see if he can find someone willing to come back to the play room and get his dick serviced and fuck the bottom. It's a pretty hot concept.
But Bulldog Pit makes things a little more interesting by getting the bottoms to play a card game and in a way determine their own fate. If they pull a blue card, they're sent on their way, but if they pull a red card, Ashley gets to whore them out, returning a few minutes later with someone to fuck them. Ashley returns with Mark Coxx who quickly shoves his big dick down Luke's throat, and blindfolded, the cocksucker has no idea who he's sucking. The card game continues with Ashley proposing various activities like rimming his top, getting fucked, or being able to shoot their loads, and each time the bottom pulls a card.
In Luke's case he loses time and again, gets his ass drilled by Mark's stiff hard-on until the bottom finally pulls the right card and he's allowed to unload his nuts. Then they turn the tables on Mark and it's his turn to be restrained to the fucking bench while Ashley goes and finds him a top. Bulldog Pit has filmed five of these scenes, and each time the top finds himself strapped to the fucking bench for another round -- if you wanna play, you have to pay.