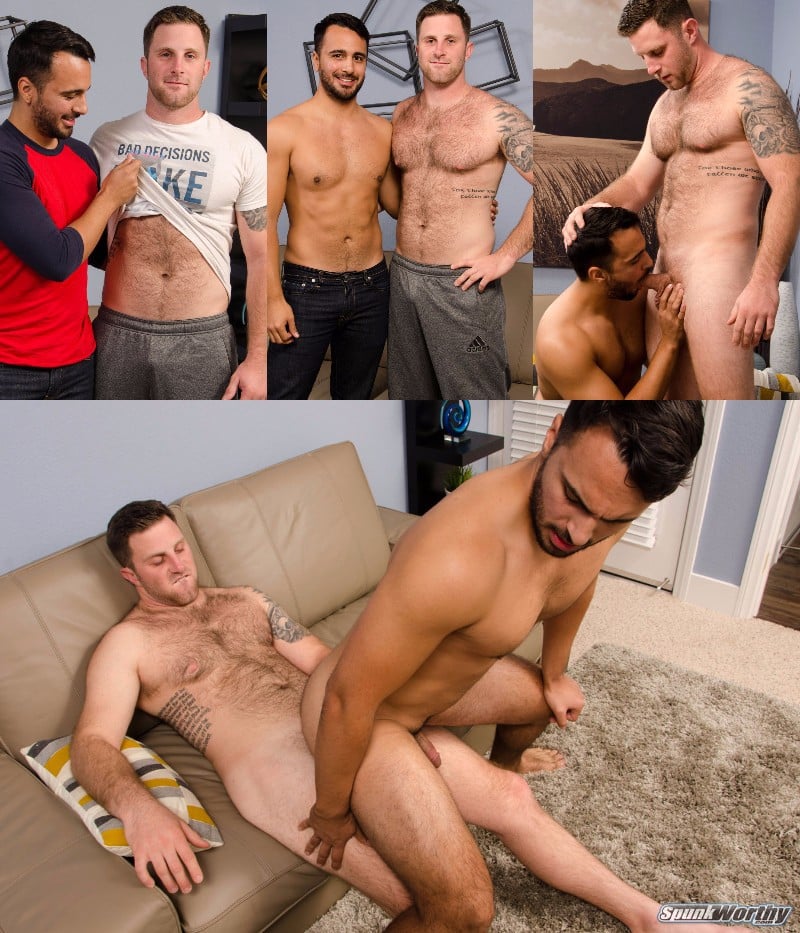 See Blaze in Four Videos at Spunkworthy
Blaze is the beefy, hairy guy and he's straight, Eddie is the dark-haired, bearded stud and he's bisexual. It took a stack of bills to get Blaze to come back and stick his dick in a guy's butt. And when the Spunkworthy producer asked Eddie if he was interested, he burned a trail to the studio. And who wouldn't?
Blaze is a handsome guy with a thick, meaty body, he's furry too. He's filmed a jack-off video for Spunkworthy, and the site's producer, Jason, has sucked him off twice. But Blaze says this is his first time fucking a guy. And he tells Jason that he likes it rough. Eddie's eyes light up at light and he says, "We'll see."
I don't know what Blaze's idea of rough is, but the fucking looked pretty standard to me. In my world, rough would entail some grabbing, ass slapping, spitting, dirty talk, name calling, manhandling, domination, and of course, hard pounding. There's plenty drilling, but I wouldn't say this fuck was rough, although I wouldn't have complained if I were in Eddie's place. Blaze fucks Eddie on his back and gets the bottom to shoot jizz all over himself.