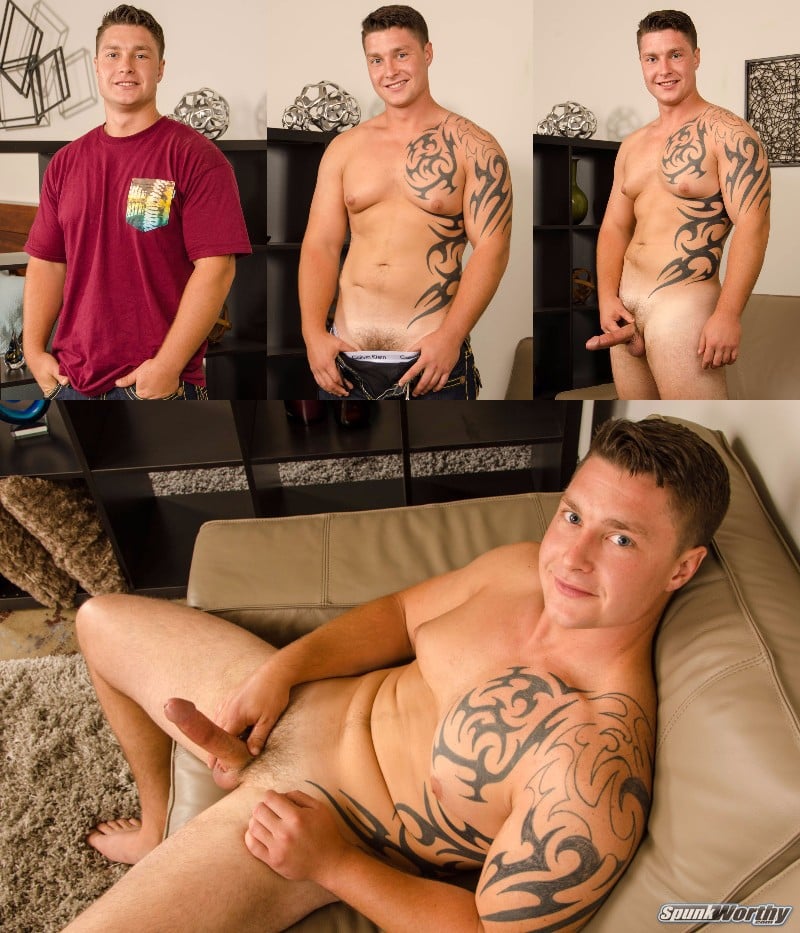 Watch Amateur Guys in Their First JO Videos at Spunkworthy
"I'm ready to do this," Jayson says. This is his first time on camera and he's a hot looking guy. He's 25 years old and he's a thick guy. He was ready to film with Spunkworthy a few weeks back, but his pubes were completely shaved, so site owner Jason told him to go away and grow in his bush a little, then come back. And here he is.
Does anyone really enjoy shaving their pubes? I don't get it. First, a cock just doesn't look right without a bit of a bush, and sometimes it looks downright underage. And second, I have shaved various parts of my body over the years and it feels great for a day until the hair starts growing back in. I hear from the straight guys at the gym that women these days seems to prefer it and push their guys to shave, so I guess the threat of not getting laid wins over the itchiness. But I do wish we'd just learn to accept our bodies the way they are.
During his shoot Jayson told a story about how he and a fellow wrestler jerked off together in the high school locker room after practice. He says it was a one-time thing, but then he told Jason that he had never measured his cock and was interested in knowing how big it is. Jason pulled out the measuring tape (it's about seven inches), then he gave Jayson's hard-on a couple of extra tugs. Jayson didn't recoil or protest, so Jason lubed up his hand and finished him off. I guess he liked it because his cum load blasted all the way up to his shoulder.