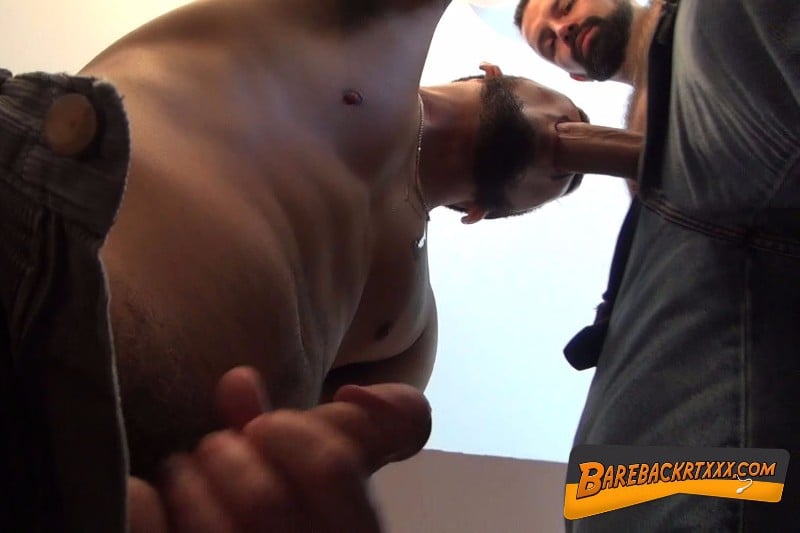 Check Out Bareback RT's Brand New Porn Site
If you cruise online hook-ups sites you've probably come across Bareback RT, you may even be a frequent flyer. Last week, the hook-up haunt launched a porn site called, what else, Bareback RT XXX. Check it out.
Remember the good old days when you could pick up men on the street? Maybe you don't. Well, once upon a time, gay men didn't have their faces buried in their cell phones when they walked down the street; they used to check each other out sometimes following one another, and sometimes, like this pair, they'd end up at one or the other's apartments for an afternoon of sucking and fucking. Imagine that: picking up guys without an app.
Kodah Filmore and Cory Koons hook-up on the street and they head back to Cory's place where he gets to work on Kodah's big dick. Kodah bends Cory over the bed and eats his fabulous ass before sliding into it, every so slowly at first. Kodah flips over Cory and fucks him deep and forcefully under the bearded bottom blows his wad all over himself.