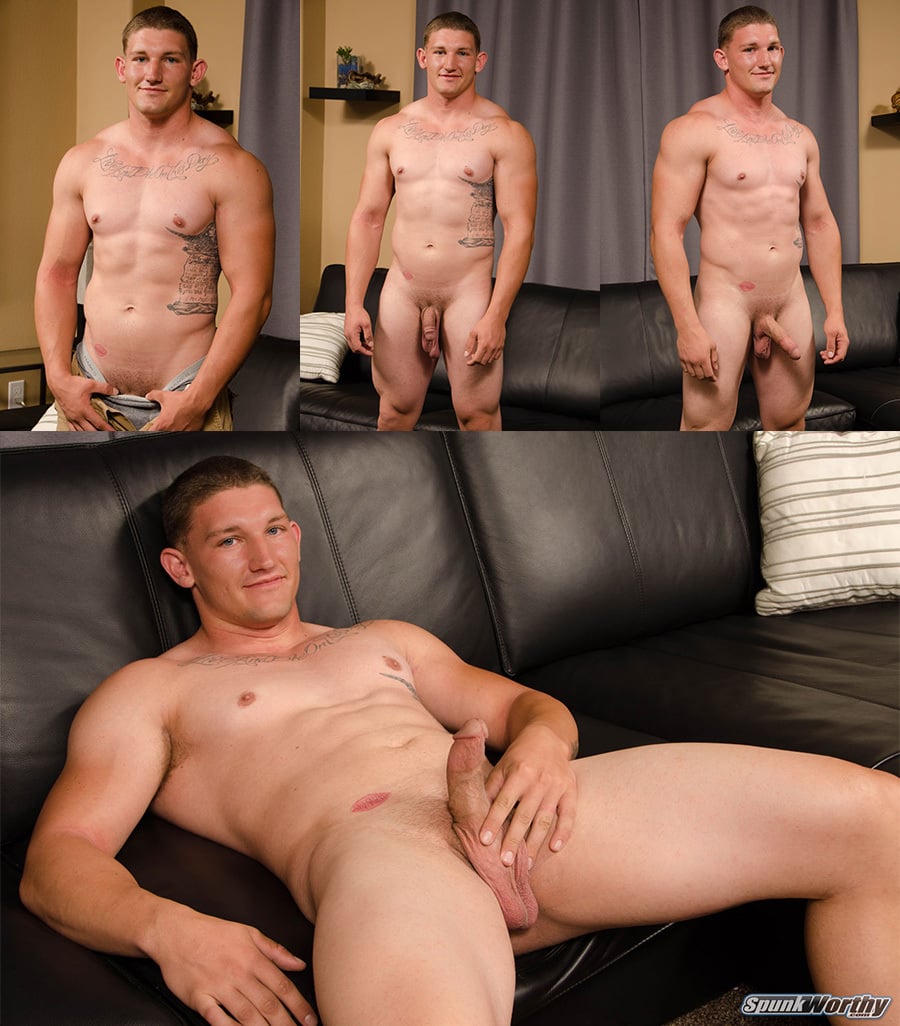 Avery is a 23-year-old military hunk, and like a lot of guys, he's been thinking about getting into porn. He's married, but his wife gave him the go-ahead. I wonder if she knows that he's jacking off for a gay porn site. I wonder if she knows that the Spunkworthy site owner will be perving after Avery's huge low hangers, tight ass, and downward-curved cock. I wonder if she knows that the site owner regular gives his models handjobs and blowies. I guess she'll find out.
"I tried playing football for a few months," Avery says. "But they walked all over me 'cos I was so small." Avery only stands 5'8", but he's spent a lot of time beefing up (I'm sure his stint in the military helped too) and now he weighs a solid 210 pounds. Can you imagine be tackled by him on the field? It's been a while since he first contacted Spunkworthy; their schedules didn't work out and then he was deployed. But here he is.
And if you like low-hanging nuts, Avery has probably already gotten you saying, "Holy shit!" I love seeing the progression as he goes from soft to erection -- the stiffer his cock gets, the more his balls pull up to his body. Avery's got a pretty cock too, it's perfectly proportioned and big enough. There's nothing like sucking a comfortably-average dick, no sprained jaw, no gagging, just swallow and gulp to your heart's content.