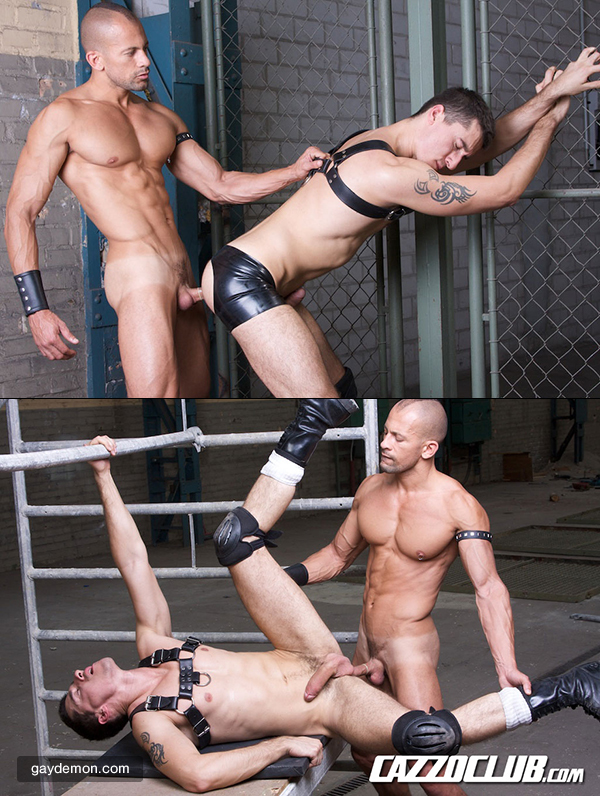 Some cocksuckers are pure joy to watch, they don't need any help or instruction -- they know how to give head. Jay Roberts is faced with a huge dick in this new scene from Cazzo Club, but he's handles it perfectly with lots of slobbering and deep throating. Still, Breno Lopez feels the need to guide Roberts' head with his hand.
And likewise, some tops are such a turn-on to watch. Breno Lopez is a sexy, bald Brazilian with an incredible chiseled body. There's not an ounce of fat on him, which makes his long dick look all the more impressive. And I loved watching Roberts pulling on and off in great gulping motions, he truly is a superb cocksucker.
Roberts is wearing a pair of assless rubber shorts and his beefy butt bulges out of the hole. They frame his sexy bum, but provide quick and easy access to his hungry hole. Lopez bends Roberts over some scaffolding and fucks him. Watching his strong and ripped body driving his long bone in and out got me pretty worked up.