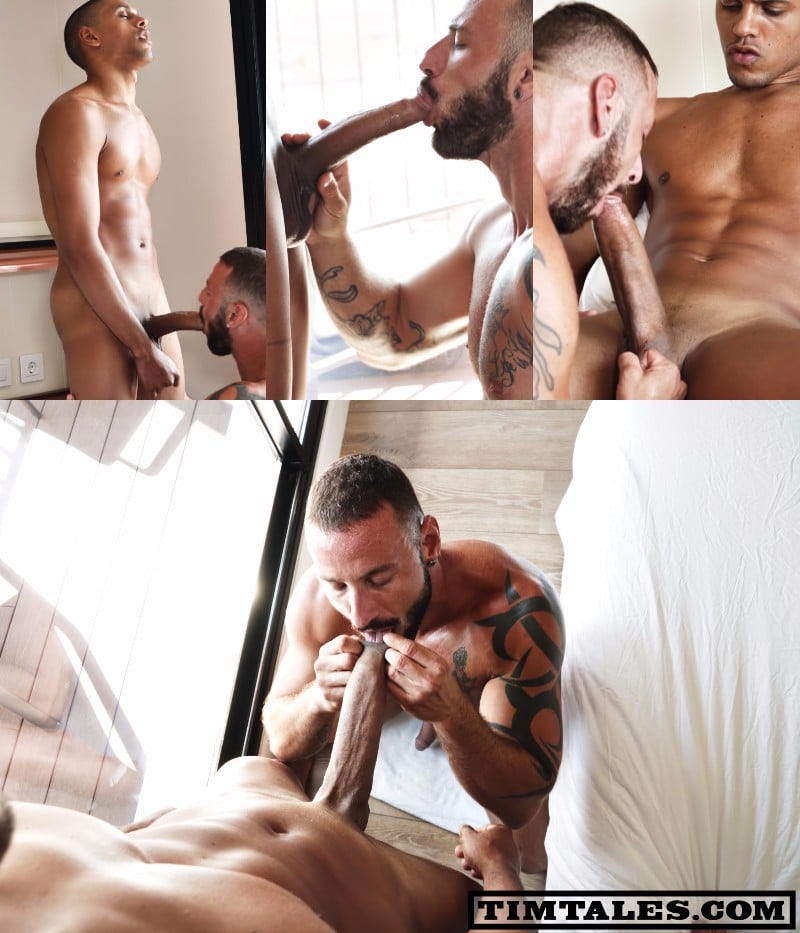 Watch Antonio Miracle Take Caio Veyron's Monster Dick
If taking a big dick up one's ass were an Olympic sport, Spanish muscle hunk Antonio Miracle would win a gold medal for this performance at Tim Tales. And representing the home team is Brazilian Caio Veyron and his gigantic cock.
With all the different positions in this scene, it's a full-on gymnastic event. After trying to swallow Caio's humongous dick, Antonio gives up and takes it up his ass down on all fours. Then Caio pushes him down on the bed and drills him hard into the mattress. For something a little different, Antonio stands and leans against the window while Caio skewers him deeply and Antonio pants and wails through it all. It's easy to see how challenging this Brazilian monster is.
Antonio does a head stand on the floor and Caio plunge fucks him, then they're back on the bed for some spoon fucking, and for the finale round, Antonio lies on his back and holds his legs and Caio thrusts into his hole. Antonio is exhausted but he wants this top's load, and he gets it -- all of his face and beard.