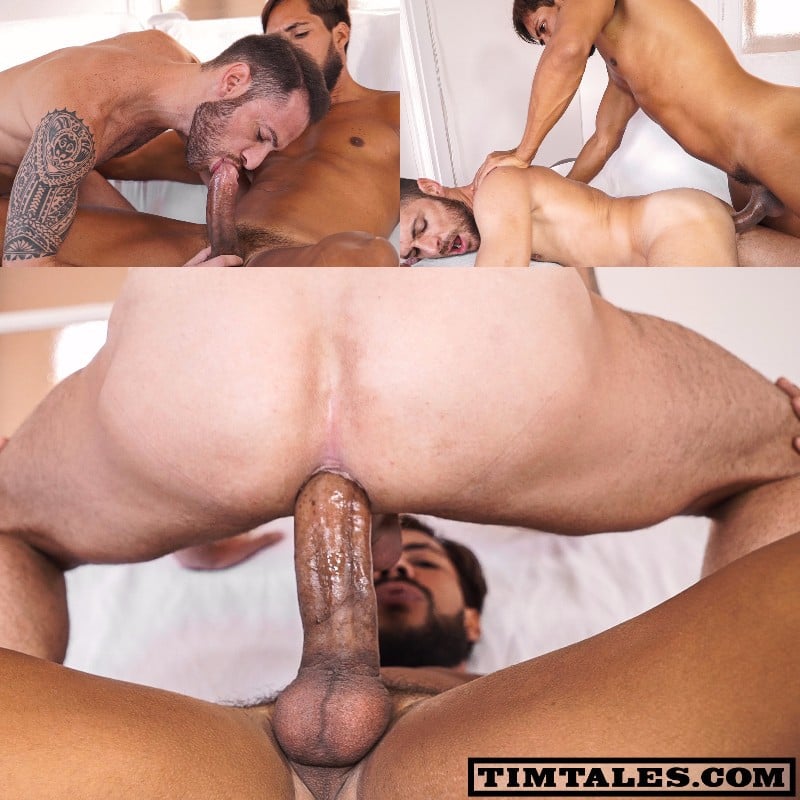 ---
Scene Pictures
Watch Ansony Stuff his Huge Cock in Aitor Bravo's Ass
Aitor Bravo is a top's dream come true. The horny bottom impales himself on Ansony's huge cock, then he plunges balls deep with slow, forceful thrusts. Ansony just lies back and enjoys this bottom fucking his cock. But once Aitor has had his fun, Ansony takes over and that's when the real fucking begins.
I don't know what the guys are using for lube, but Ansony's hard-on is slick with white grease, which makes it look like he's already blown his load and he's fucking it inside Aitor Bravo's hole. It's quite hot. And he keeps pumping Ansony's hole with his monster meat and making a frothy mess.
Aitor takes Ansony's dick in a number of different positions, but my favourite was doggy style on the couch. Aitor is on all fours and Ansony is ramming his ass hard. Ansony's beefy ass is gyrating vigorously -- I honest thought it was going to detach and fly across the room -- and Aitor has his head buried in the sofa. Thank goodness Aitor isn't a particularly noisy bottom because I was so turned on hearing the squishing of Ansony's bone churning Aitor's slippery hole. What a sound!