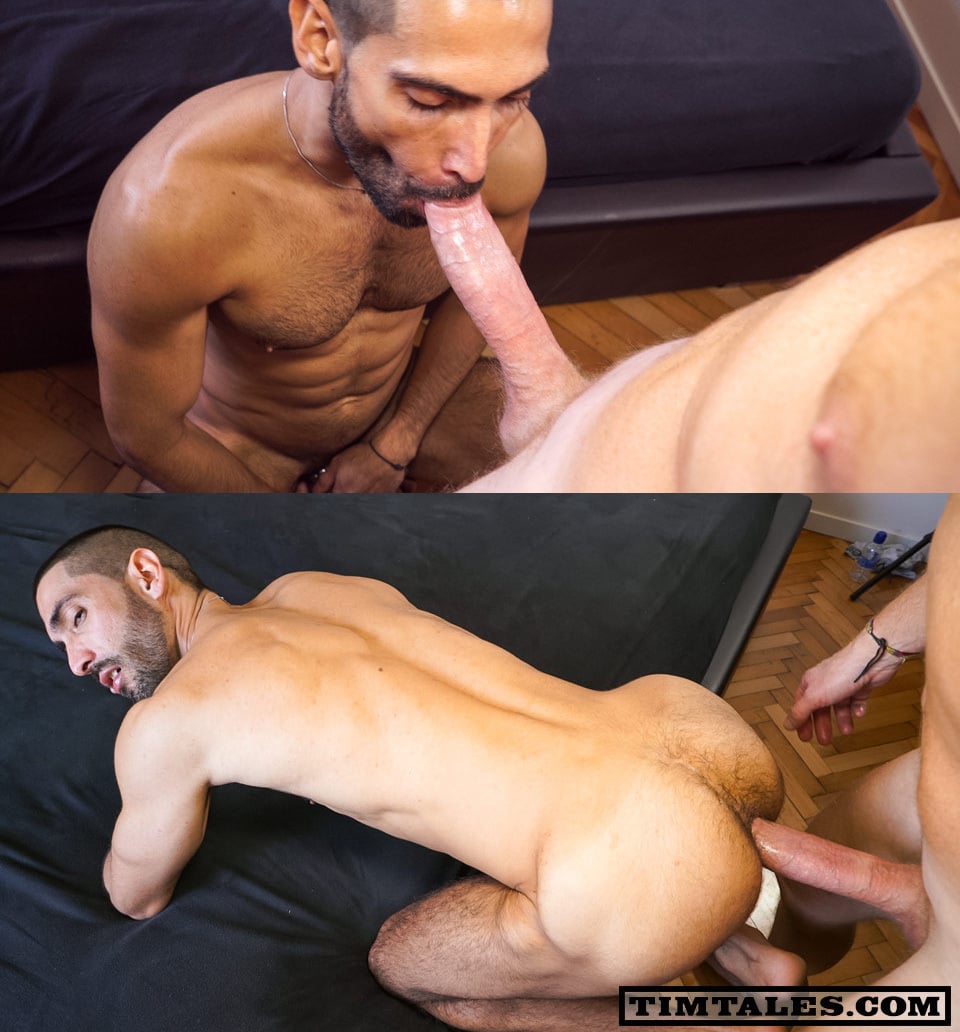 You've heard of gaydar? Well, I think Spanish power bottom Alejandro Dumas has hung-o-meter technology installed on his cell phone, the guy has a knack for finding tops with the hugest cocks. Over at Tim Tales, he's been fucked by Lucio Saints, Damian Boss, Tim Kruger, Esteban, and Jaguar, all of whom are sporting giant dicks. I think Damian Boss' eight incher is the smallest of the bunch, but he's still quite impressive. But last week, Alejandro dragged a British daddy named Brandon into the studio and he's packing a monster.
Brandon is a bearded top who loves sticking his dick in a hungry bottom's ass. And judging by the way he's moaning and groaning, he's really enjoying Alejandro's hole. I don't know how big Brandon's penis is, if I start quoting numbers then we get into a big discussion about whether it's really nine or ten inches. But look at it, doesn't it really matter? It's huge, and halfway up the shaft it bulges with even more thickness, and when you get all the way to the tip, you find a bit of extra goodness waiting for you -- foreskin!
For Alejandro, this is just another day in Bottomville, he hardly seems phased by Brandon's ginormous penis. Brandon slides it in balls deep, all the way out, then plunges back in, and Alejandro barely grunts. In fact, most of the noise you'll hear in the preview video over at Tim Tales in Brandon himself. This daddy loves feeling Alejandro's hole around his cock. And Alejandro's pretty happy too.