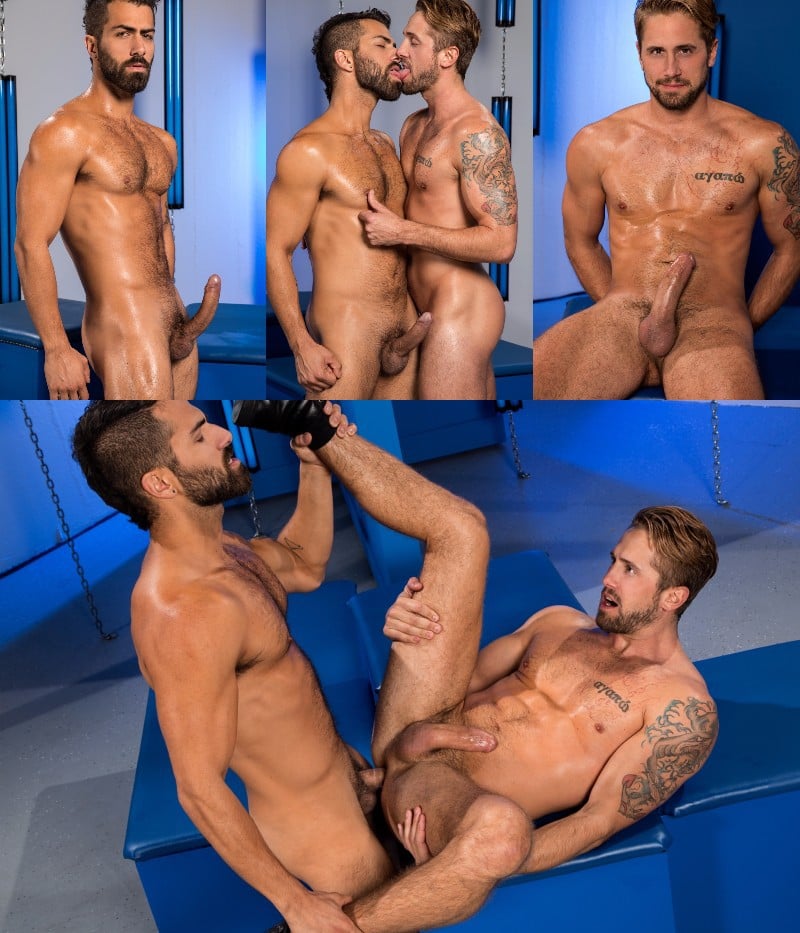 If you like Adam Ramzi, you can see him in two back-to-back flip fucking scenes at Raging Stallion. In Erect This! Ramzi is fucking on the construction site with Bennett Anthony and then with in I'd Hit That he flips with Wesley Woods.
I've seen Wesley Woods around on a number of sites, but this is the first time I've actually seen him in action. Woods and Ramzi have good chemistry in this scene and I got turn-on on watching them necking and rubbing their beards together. Ramzi screws Woods first, then the bearded newcomer bends Ramzi over and fucks his ass.
And as the Raging Stallion crew construction this set for I'd Hit That, they threw Adam Ramzi and ginger Bennett Anthony together and had them fuck each other on the scaffolding for this scene from Erect This! Bennett Anthony did another scene with Tegan Zayne that is also featured on I'd Hit That. Adam Ramzi has appeared in six Raging Stallion scenes including one where he also too a crack at Tegan Zayne's ass.