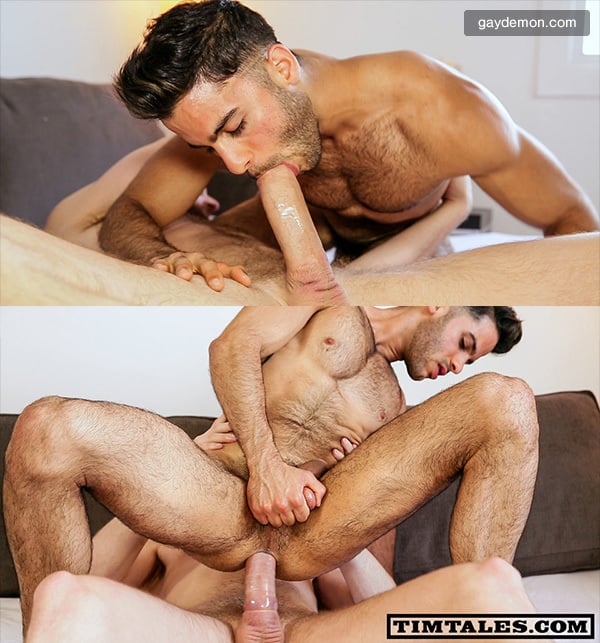 I do like watching a bottom who can really take big dick. It's a lot more exciting than watching a bottom who struggles with lots of "wait a minute" and "hold on" moaning and groaning. But not only does Tony Milan have no problem making all of Tim Kruger's dick disappear, but he seems to be looking for more. But with Tim Tales' Kruger, 10 inches is all he's got to give, so don't be a pig about it.
Like most guys though, Milan does much better with his ass than his mouth. It's hard criticizing him too much though because Kruger is way more than a mouthful and I've seen few cocksuckers who can deep throat that monster. But doggy style, sitting on it, hoisting a leg in a spooning position, or taking it flat on his back, Milan is impressive to watch. He doesn't complain as Kruger drills him balls deep.
Kruger and Milan start out fucking on the bed, but then they head outside. I just figured that they wanted to enjoy fucking in the sun. But it's not until Kruger blows his wad that we discover the real reason -- Milan loves getting golden showers. So after taking Kruger's load all over his chest, Milan sits back while the top washes it off with a long stream of piss.