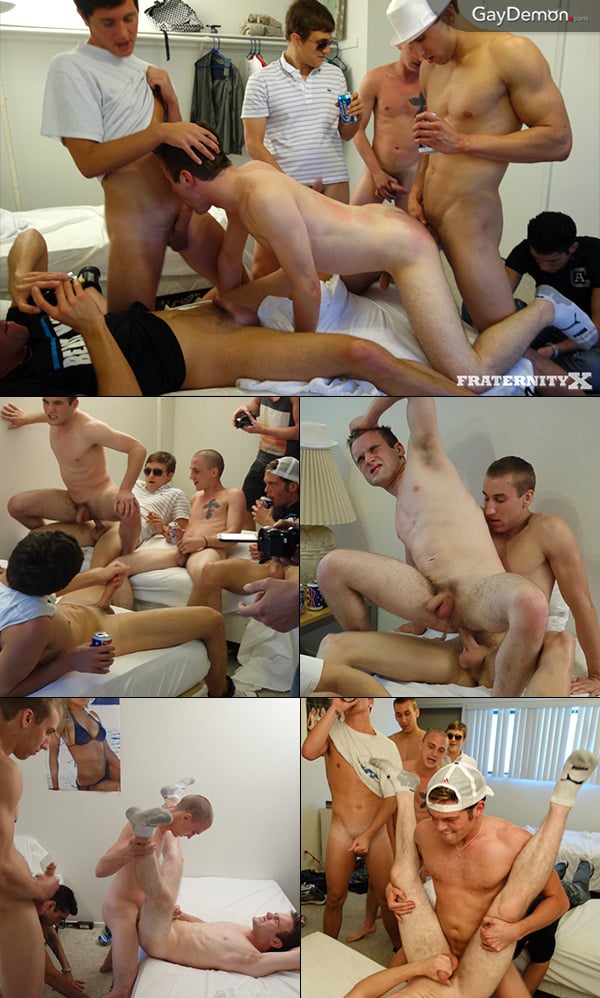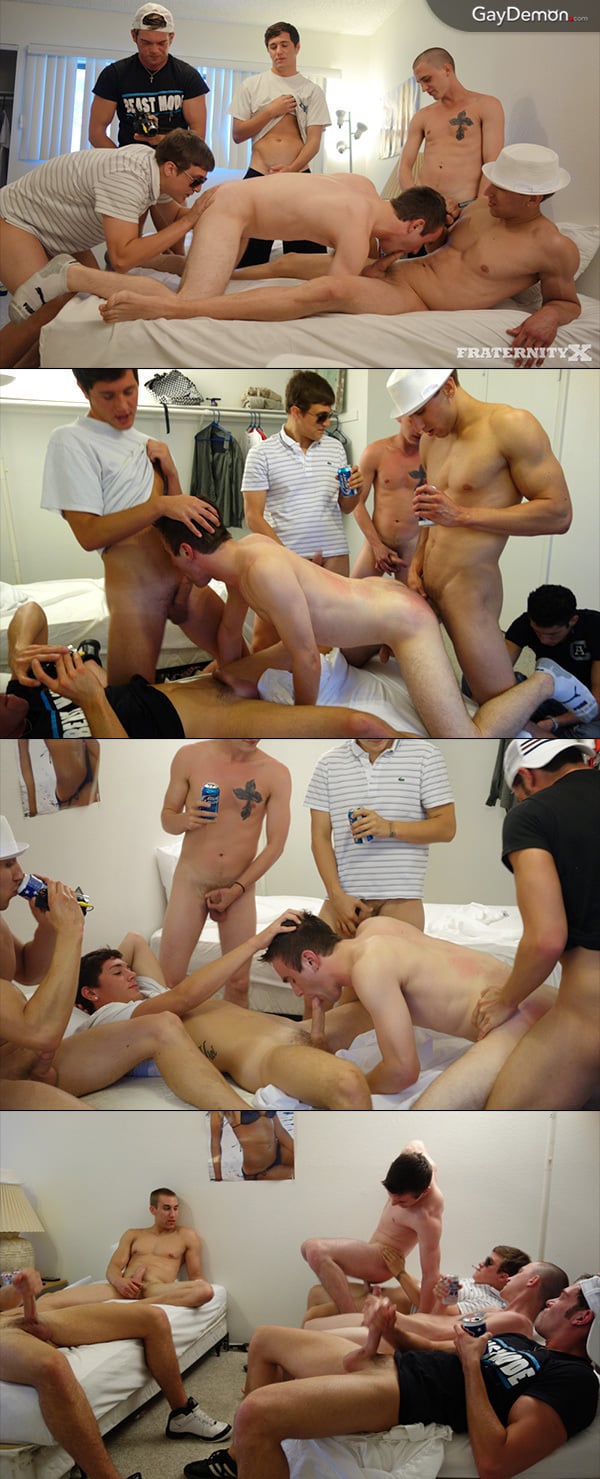 I had a lot of fun back in college, but it was never like this. I know Fraternity X is a fantasy, but the site sure does conjure up some hot fantasies of what life would be like in an all-gay frat house, or even a straight frat where the dorm buddies don't mind fucking a hungry gay guy's ass.
Andrew has been partying for days when these five horny college boys get a hold of him. And watching the boy suck dick is such a turn-on -- he gulps like he hasn't had a cock down his throat in a couple of months. And his buddies love that he's so good at deep throating.
While he's pounding one guy's thick meat down his throat, another dorm buddy climbs on the bed and stuffs his fat dick inside Andrew's hole. Well stuff isn't quite the right word because Andrew's ass is tight and this top has to fight to get his dick in. But he does with this bottom grunting and protesting, even with his mouth full of meat. But once Andrew's ass has been opened up, the drunk party boy wants more and lots more is what he gets ... 4 more cocks to be exact.