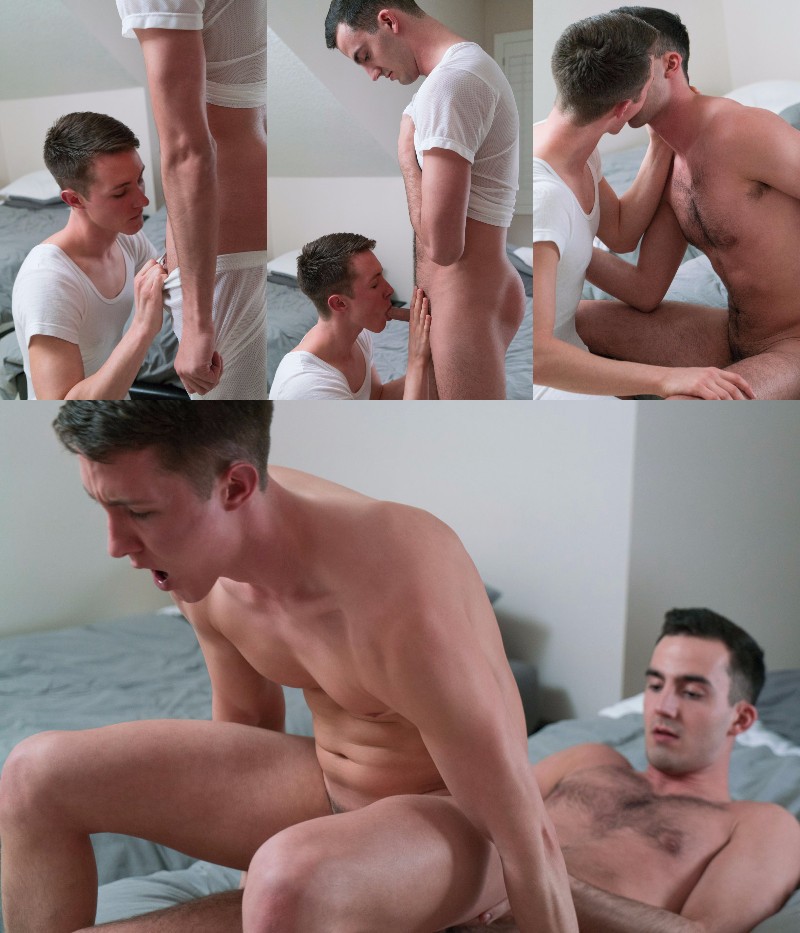 Watch Elders Sorensen and Dudley Flip Fucking
Elder Sorensen and Elder Dudley are settling in for the night, and as boys do when they're sharing a room together, they talk until sleep comes. Except Sorensen steers the conversation to his introduction to The Order's secret erotic rituals. He asks dark-haired Dudley if the presidents have invited him into their private group. Dudley blushes, so Sorensen decides to make his move.
The Mormon Boyz aren't supposed to talk about their initiations into The Order's secret rituals, but boys will be boys. Blond lad Sorensen opens up and tells his buddy about the sex that he's already had with both President Oaks and President Nelson. Elder Dudley finally feels comfortable enough to share some of his experience, too. And having let out their secrets, they move things to the next level. "I think you're cute," says blond Sorensen. "I think you're cute, too," replies Dudley.
Sorensen bounds off his bed and jumps onto Dudley and they kiss. "You're already hard," Dudley says groping Sorensen's underwear. "Let's see if you are," Sorensen says. He pulls down Dudley's underwear and releases his buddy's stiffening cock, then he swallows it. These two horny Mormons spend the rest of the evening sucking and fucking long past their bedtime. I didn't expect Elder Sorensen to be so aggressive, but I was pleasantly surprised.