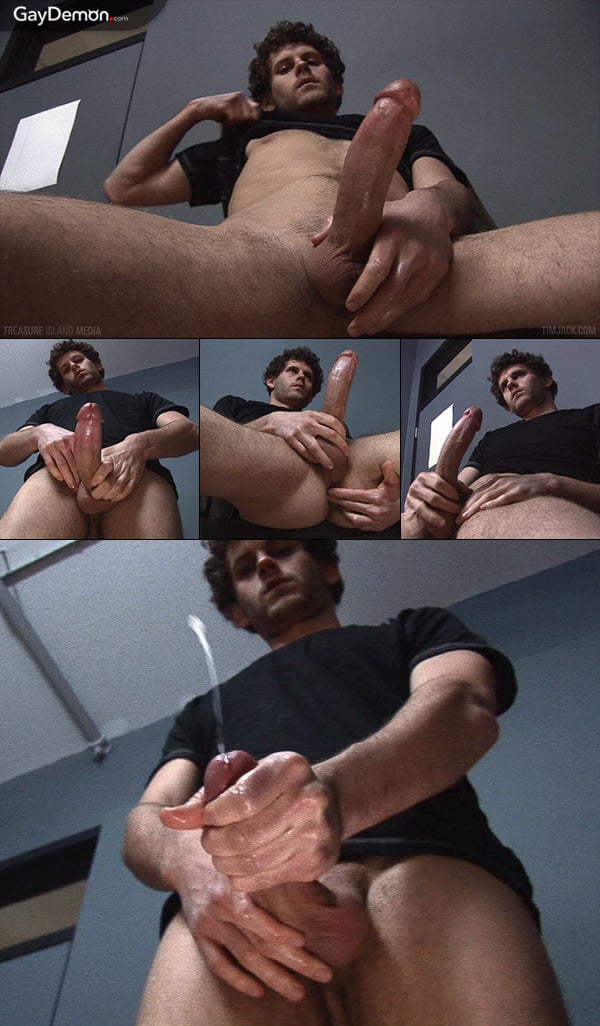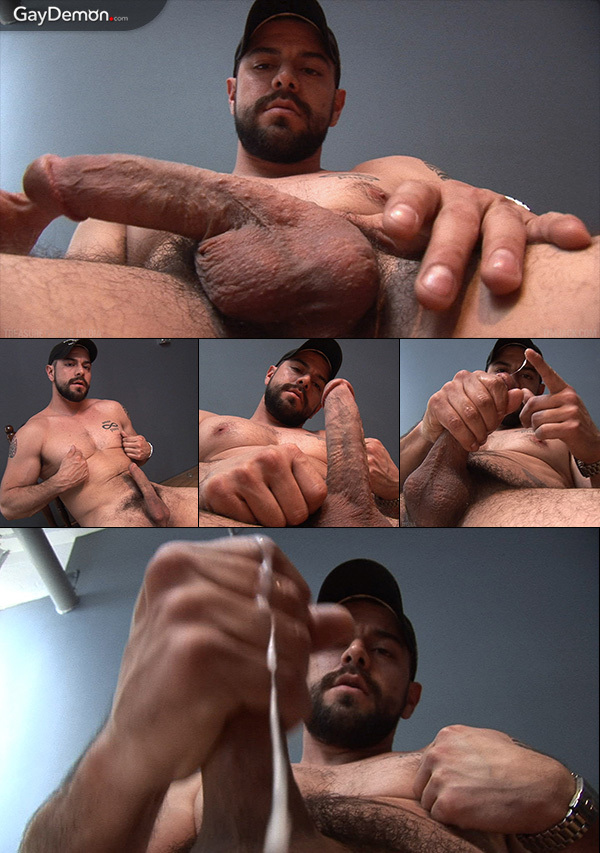 Sticking your cock in a guy's mouth or ass is always fun, but when it comes right down to it, no one knows how to make a bone feel good than the guy himself. The guys over at TIM Jack know that and feature a lot of sexy guys playing with their dicks, shooting their loads, and some even gobbling up their own spunk. So today's Hump Day Hottie has a couple of horny studs working their cocks.
Wolf Hall is a cute, curly-haired guy. He's 24 years old and in spite of his face scruff, he still looks a little boyish. But he's packing a beautifully thick, 8-inch cock and you'll love seeing him pumping his fist up and down that thing. And Wolf is a shooter. Great blasts of spunk flying through the air and landing on the floor. And he's a cum eater, too, cleaning up his fist with his tongue.
Dominic Sol is another hot man working his cock over at TIM Jack. I think Dominic has mostly retired from gay porn now, so this is very well one of his last scenes. But who knows, gay porn stars retire and unretire more than I change my underwear, so we may see him back in front of the cameras. In the meantime, you'll love watching him working his bone. Dominic has a good cum blast with a stream of cum flowing out of his hard cock and falling to the floor. What's with all this guys wasting all that spunk? Such a shame.