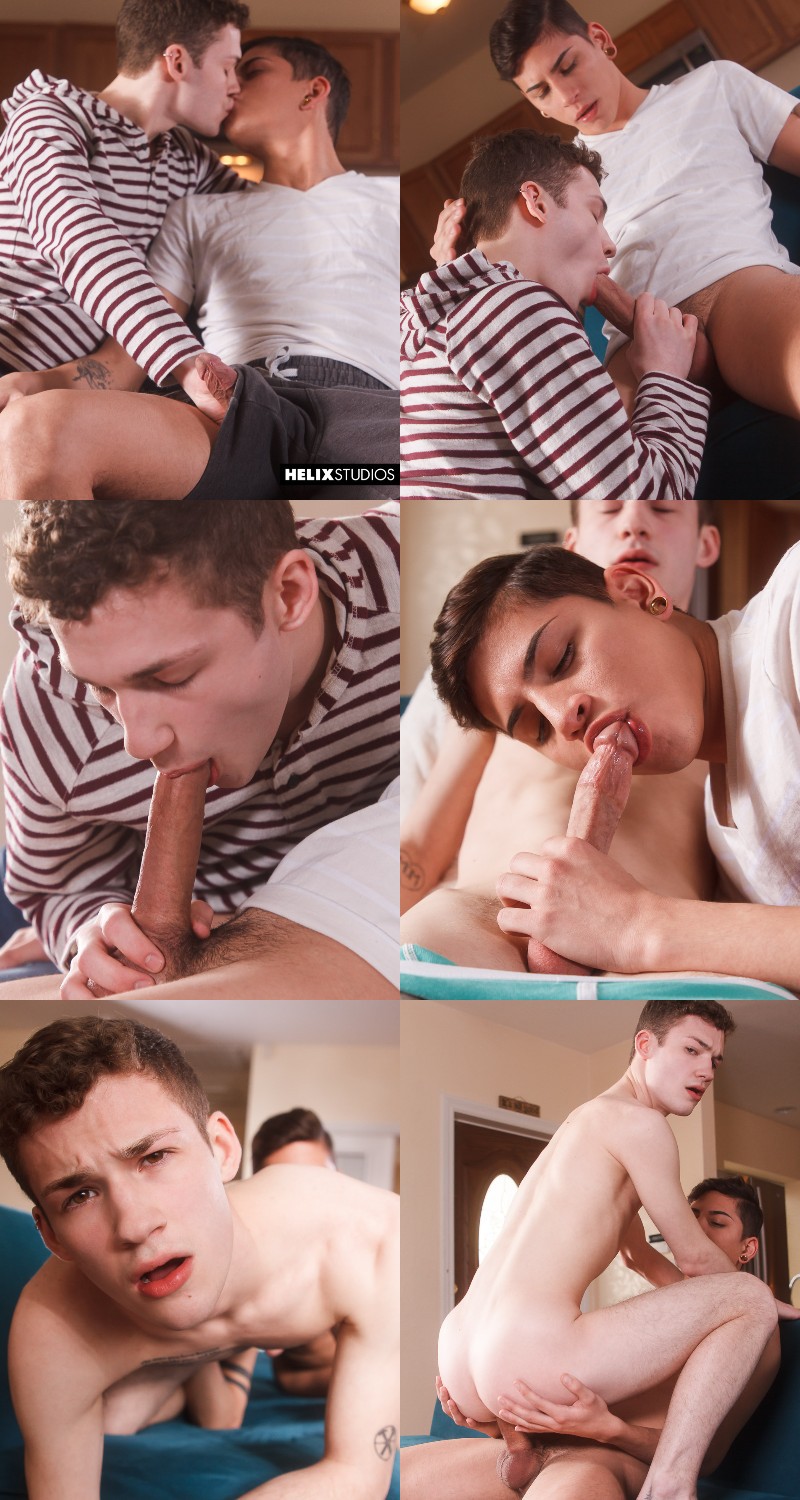 Watch Aiden Fucking Danny in "Wandering Hands"
Danny Nelson has had a crush on his friend, Aiden Garcia, for a while. He isn't sure if his buddy feels the same way, but he finally makes his move while they're watching television. Danny's trails his finger along the side of his buddy's thigh, Aiden finally turns and says, "You know you're touching my thigh, right?" Danny apologizes, but Garcia grabs Nelson's hand and puts it on his crotch.
The pair of friends suck face before Danny sucks Aiden's delicious dick. His wildest dreams come true and Garcia pulls off his friend's pants and swallows his stiffening cock. After lots of oral back and forth, Aiden fucks his buddy with his big, bare bone. Danny takes control and straddles Aiden's cock and rides him until he unloads his nuts all over his friend's chest.