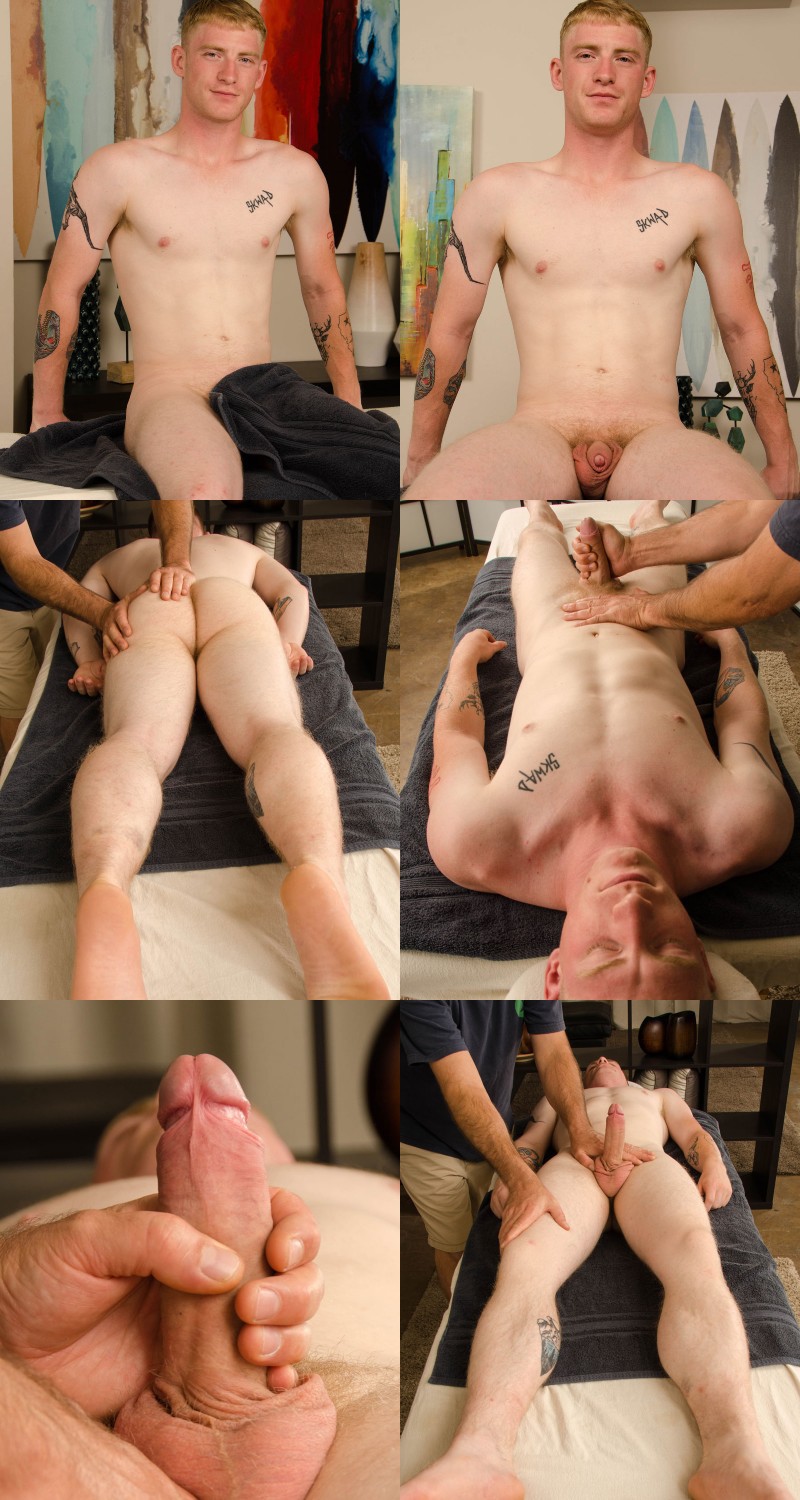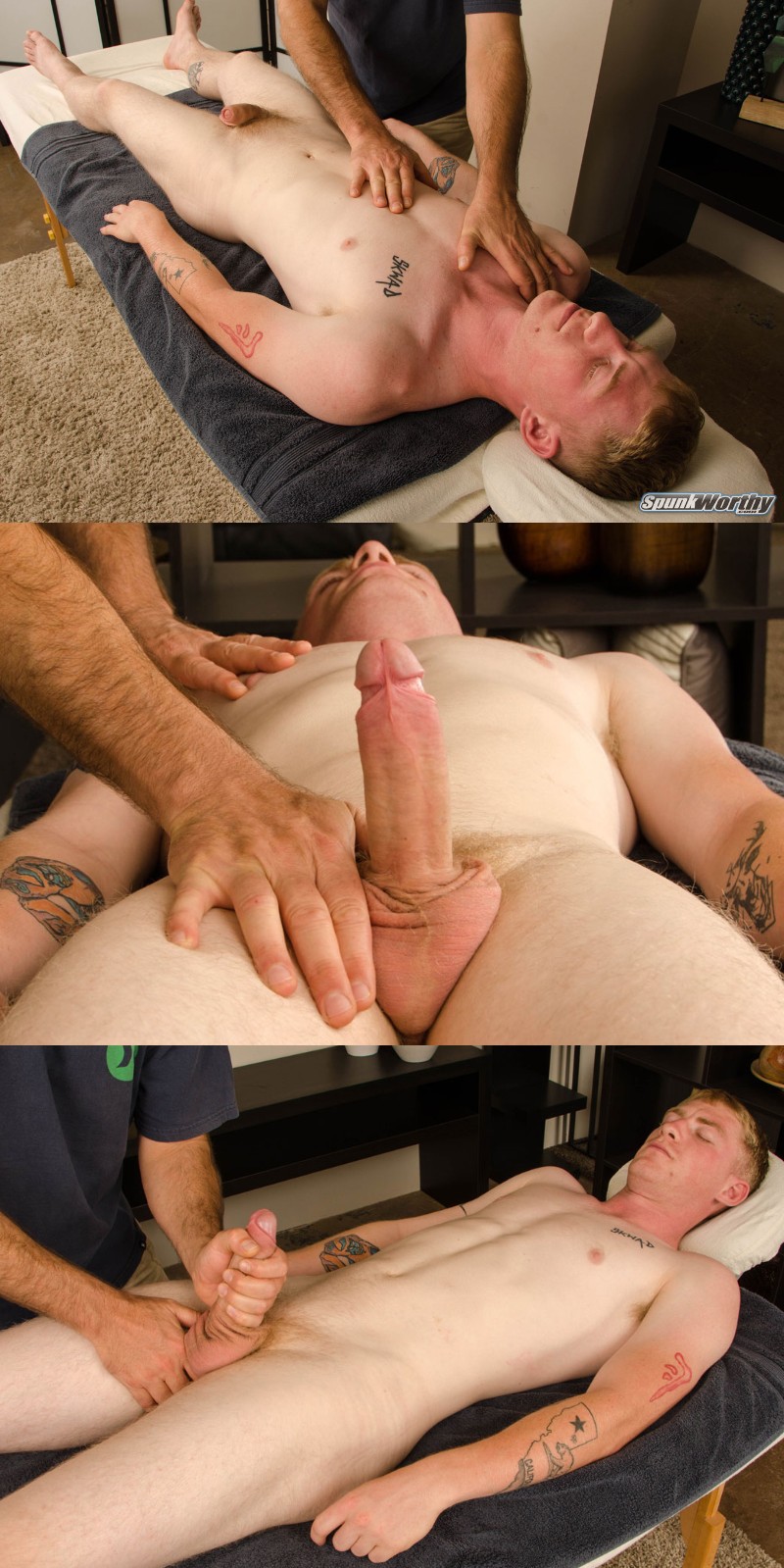 Watch Many More Straight Guys Getting Happy-Ending Massages
Blond guy Thomas jacked off on Spunkworthy about a month ago, and in his initial interview he said he was wary about "doing anything gay." But after his jack-off scene, Jason brought up the happy-ending massage series fully expecting Thomas to decline, but the blond said he'd be down for it. I'm thrilled because he's got a fat uncut cock with rolls of foreskin.
But during the weeks between shoots he told a handful of his military buddies that he had filmed a porno. "They didn't believe me at first," he laughs. But after seeing the wad of money in Thomas' hand, Jason's phone started ringing and now Thomas' buddies are lining up to get in for their own filming sessions.
Funny story: Thomas had only gotten three hours sleep the night before his massage. He was so relaxed, and even with Jason stroking his hard dick, Thomas fell asleep and started snoring. After a couple of minutes, Jason wakes up Thomas and goes at his dick full throttle to get him off. It was an intense orgasm with his whole body clenches as his uncut dick fires off his load of jizz.