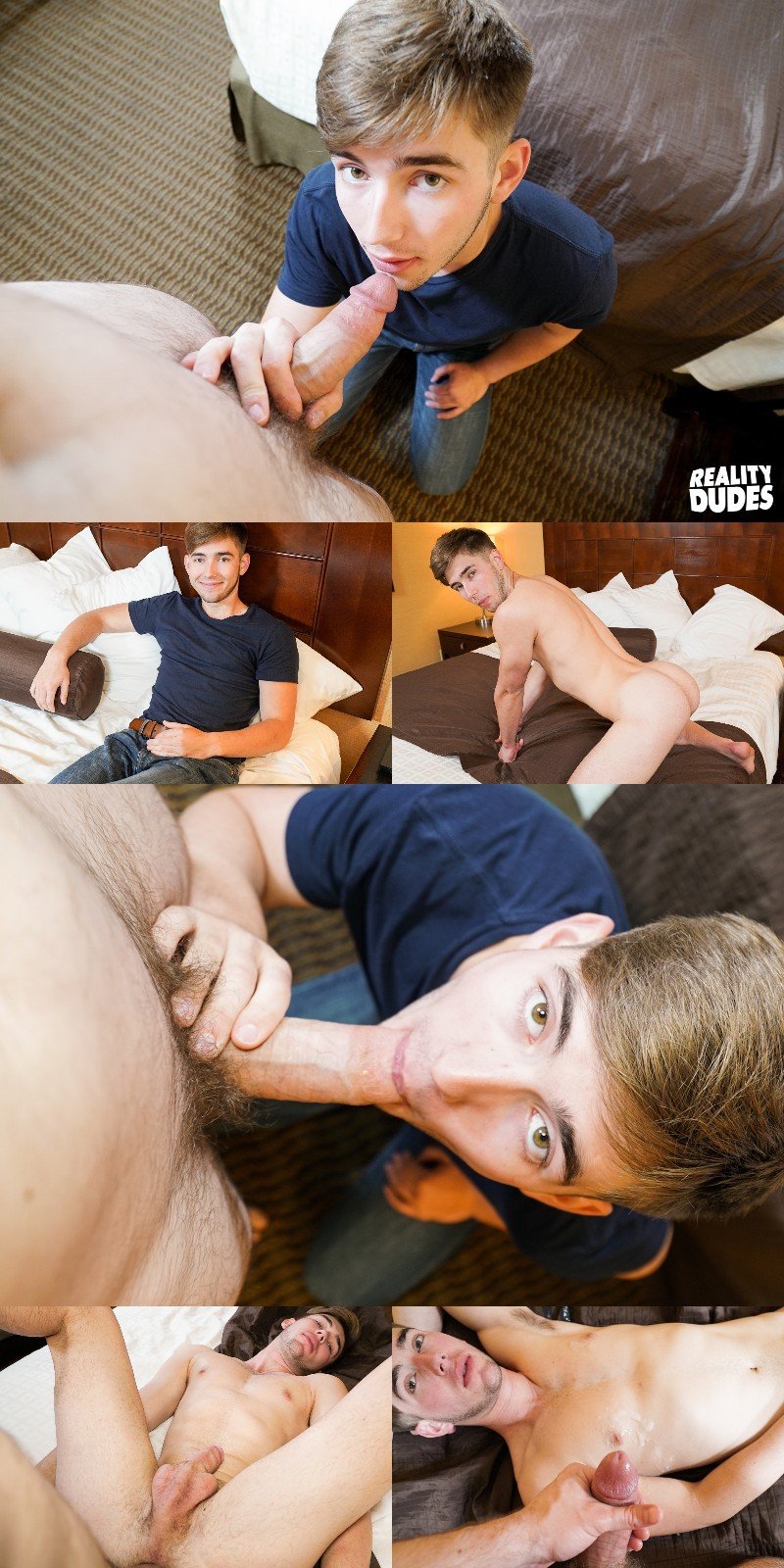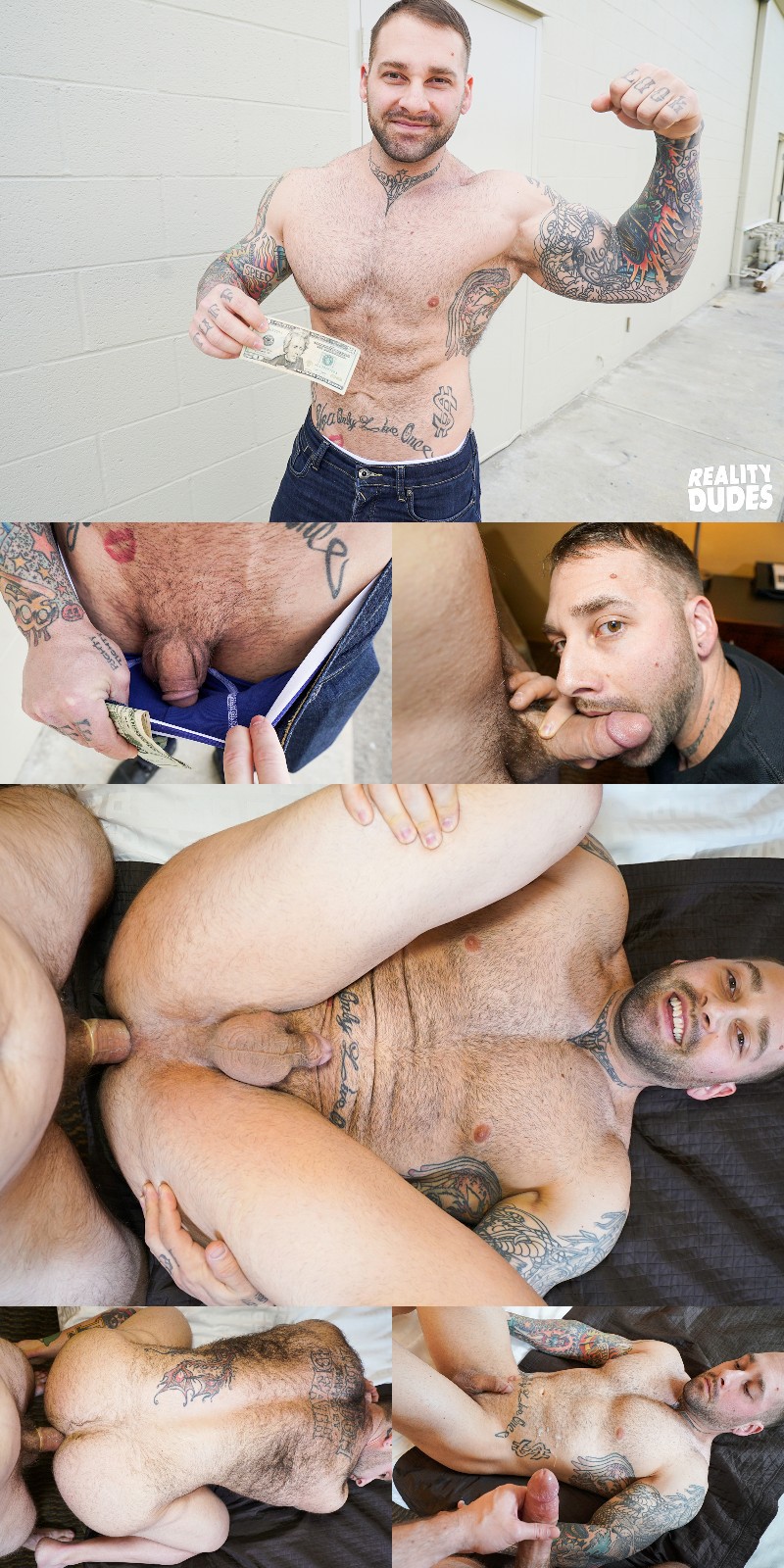 Check Out Str8 Chaser at Reality Dudes - ONLY $1.00!
Str8 Chaser knows that every straight guy has his price. When he finds Jean-Luc in the park, he starts off easy offering him a few bucks to do an interview. He quickly offers $20 for Jean-Luc to remove his shirt, then a few more to flash his cock. Str8 Chaser ups the ante to $140 if this straight guy will give him a blowjob. Jean-Luc says, "I guess." They head off to the hotel room where this dude does a whole lot more ... he also earns more bucks too. A dick in your butt doesn't come cheap.
Steven is a heavily-inked hunk with big muscles. He's having some bad luck with money, but Str8 Chaser starts to change than with his offer. When they get back to the hotel room, this straight guy earns his blowjob money, then Str8 Chaser says, "I'll give you $200 if you let me stick my dick in your butt." Steven looks stunned, but he's thinking about it. Then our videographer adds, "We can try it and if it doesn't work you can keep the $200." Doesn't that sound like the just-the-tip scam?