Twink Fucker's Cumtastic Group 4-Twink Fuck
20 Nov 2023 Comments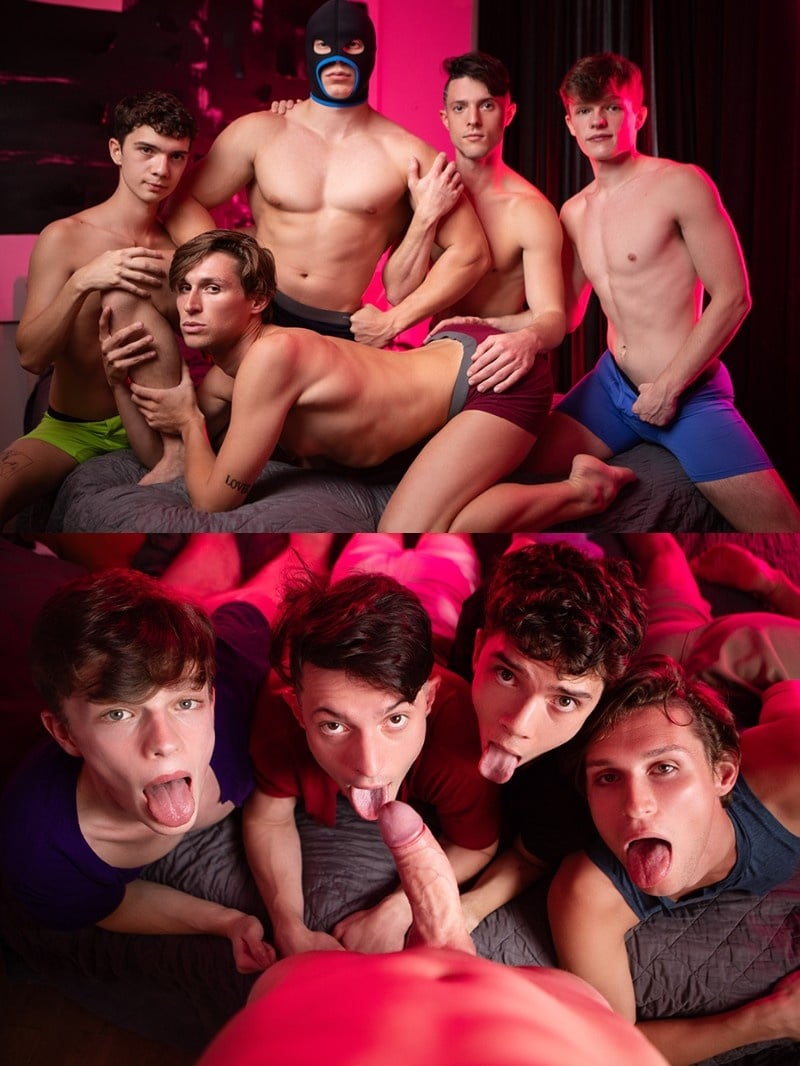 Just as the Twink Fucker (Zane) finishes fucking Jake Preston, Jake's three twink friends (Shae Reynolds, Niko Vaz, and Sam Ledger) fall into the room from behind the door where they were peeking. They have each had their turn with the masked top in the first four episodes of Twink Pop's horny serial called Twink Fucker, but they can't get enough. They want more, and more is what they get. 

Watch Over 2,500+ at Twink Pop - Get 2 Days for $1.00!
The masked top throws them all on the bed, ready to show them what he can really do! The twinks line up for the Twink Fucker to penetrate their mouths, then their holes. Jake gets pounded by the Twink Fucker while his pals form a train, and these twinks fuck and suck each other till they all gather around to share the Twink Fucker's load.
Twink Pop is Pornland's hottest sites for twink porn. It features over 2,600 of your favourite twink gay porn performers with plenty of new faces.