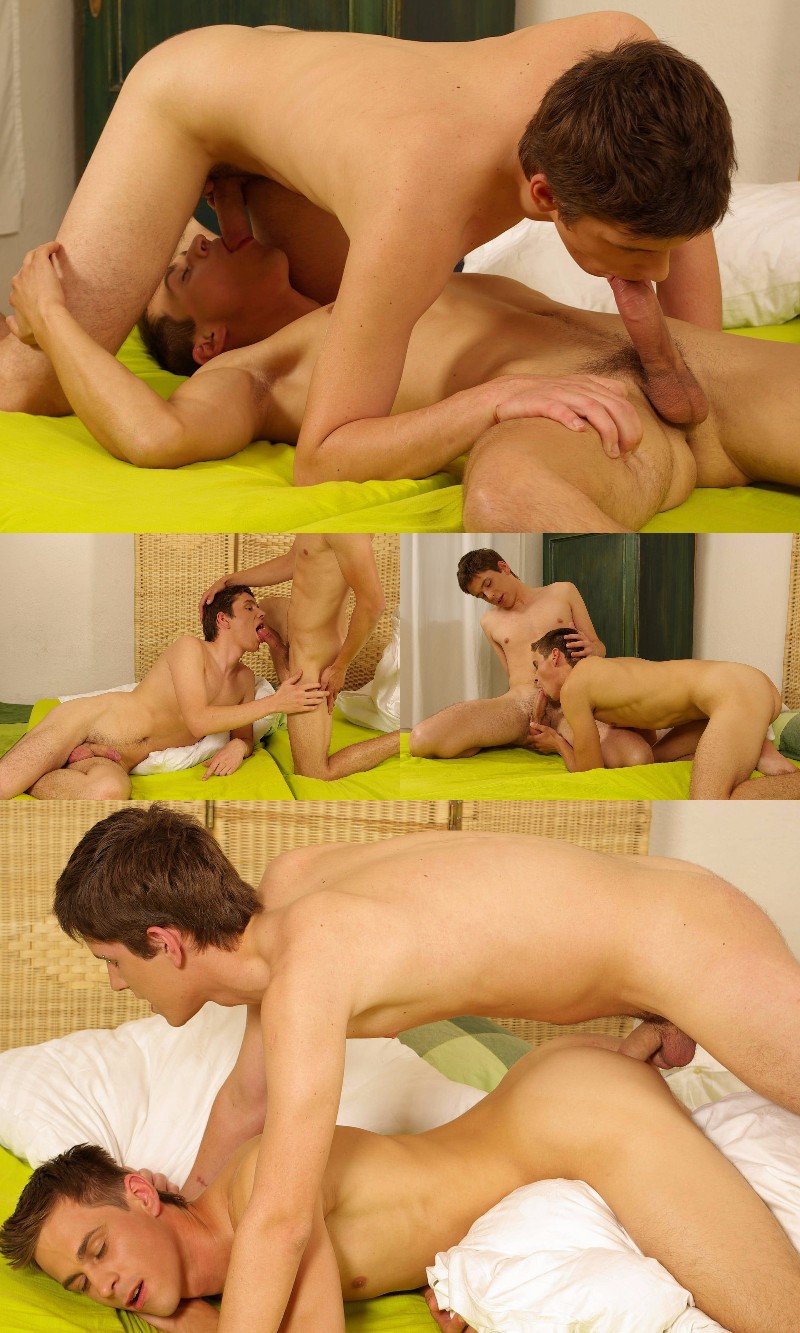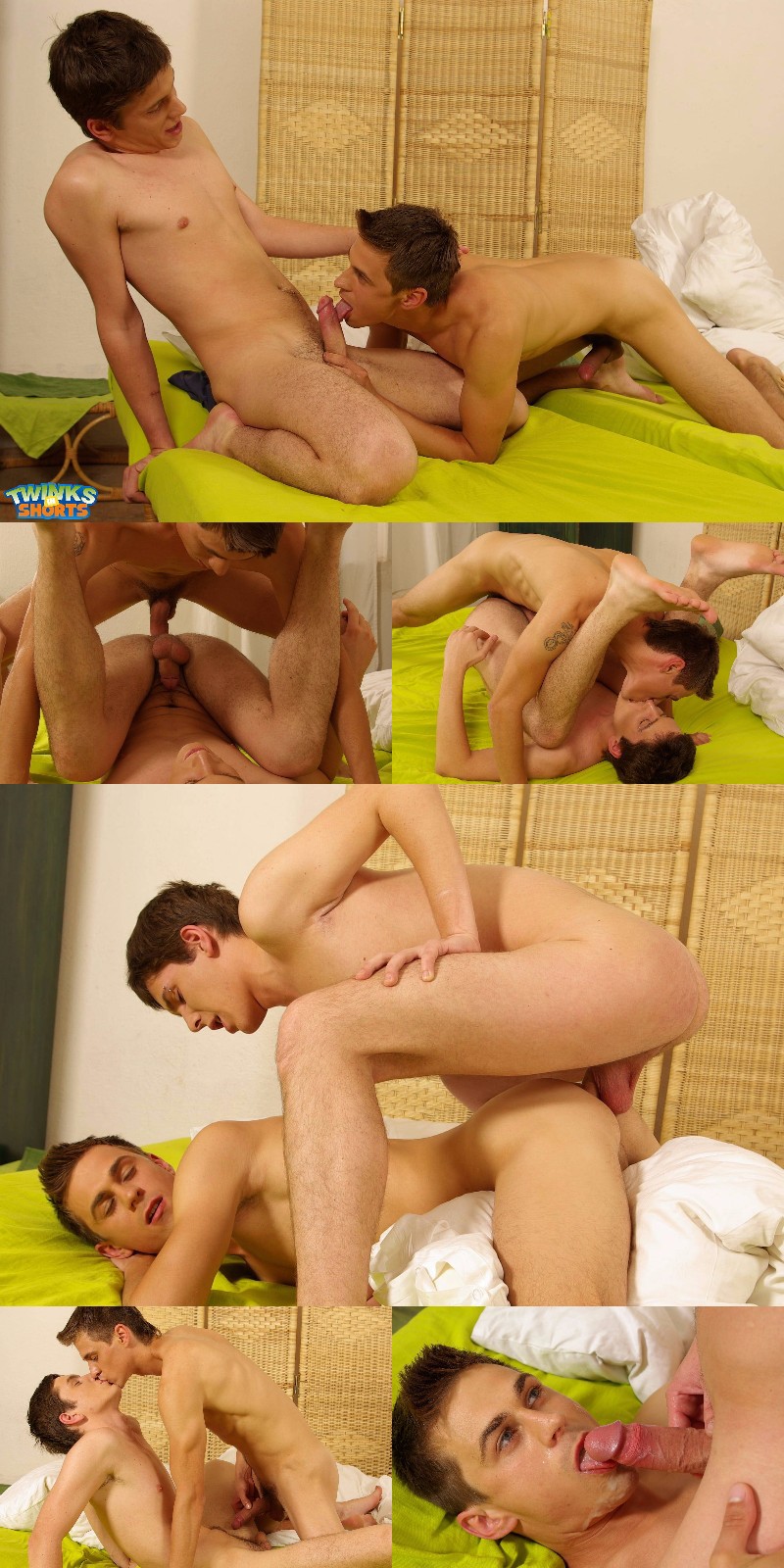 Save 33% Off a Membership -- Enter Promo Code GAYDEMONTWINKS
Students Tommy and Nick are in their room playing around, but their a little noisy and this brings the headmaster storming up the stairs. Nick quickly hides under the covers and the director bends Tommy over his desk and spanks his ass. After the coast is clear, Nick emerges from under the blankets and console his friend. "Why don't you let me suck your cock?" Nick offers, "It'll help you forget about your sore ass."
The lads suck each other 69 style, then they take turns gulping each other's dicks and enjoy swapping head. Nick mounts his buddy and slides his hard dick into Tommy's tight pucker. After pumping Tommy's ass, Nick offers his own hole and the pair continue pumping until they're ready to unload their nuts. After Nick cums all over his lover, Tommy gives him a creamy facial.