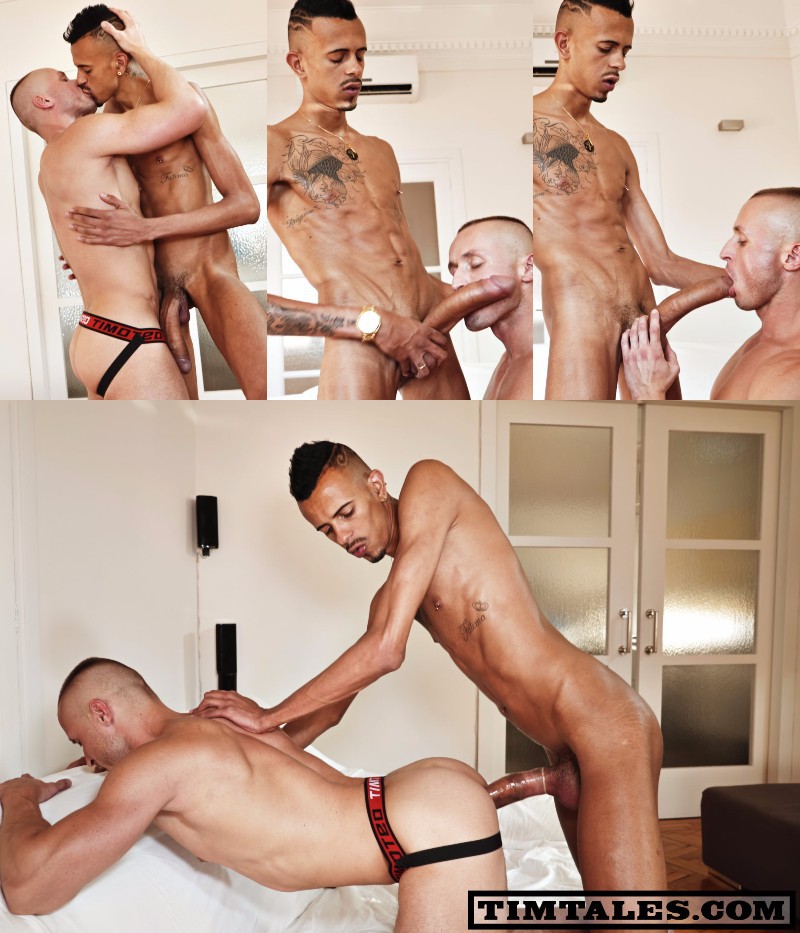 Watch All Four of Eduardo Picasso's Videos at Tim Tales
Eduardo Picasso debuted on Tim Tales back in March and site owner Tim Kruger immediately signed him to an exclusive contract. This notorious ass stretcher is back for scene number four and Denis Sokolov is getting the fuck of his life.
There's really not much to say here. Denis Sokolov gets down on his knees and tries to suck Eduardo's monster cock. I don't know how big it is, let's just say too damned big. Sokolov can barely even get a third of it in his mouth.
And the thing about Picasso's dick is that it isn't just long, but it bends downwards, and if that's not enough, halfway down his shaft bulges so it's probably another good inch fatter than the rest of his dick. Kruger says that Sokolov had goosebumps for the entire fuck. Who wouldn't?