The Next Episode from Sodomy Squad Drops
20 Nov 2023 Comments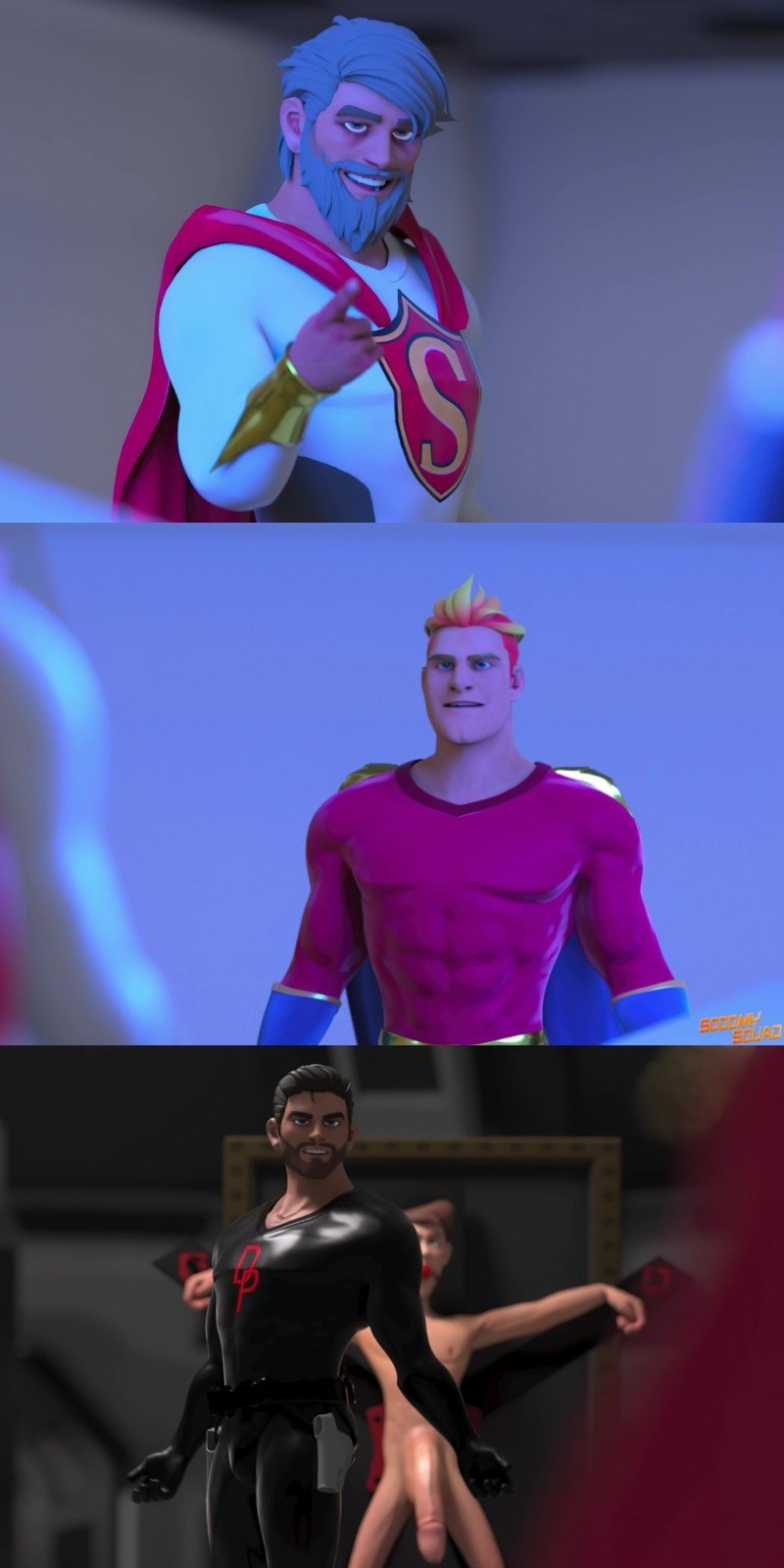 Flame Vs. Power
Did you catch the premiere of Sodomy Squad? It's a new channel on ASG Max that features gay animation packed with muscle men and the kind of gigantic cocks we've come to expect from this genre. This episode is called Flame vs Power and it features gay porn star Jayden Marcos as the voice of Flame, a dedicated daddy's boy.
Flame breaks into his evil stepbrother Doctor Power's lair in an attempt to rescue Peter Pecker. The dastardly villain has nabbed the young lad for his nefarious plan, he wants the boy's super-sized dong for his own pleasure. Flame breaks down the wall of Power's lab saying, "Doctor Power, let go of the civilian, or things get rough." Power isn't going to let Pecker go with a fucking fight.

Black Friday Starts Early -- Get 30 Days of ASG Max for ONLY $5.00!
Dakota Payne plays the voice of Peter Pecker, Jonathan Waters is Dr. Power, and Dale Savage voices Gazer, the stepfather of Flame and Power.
Sodomy Squad is one of the 58 channels you'll get at ASG Max which features 12,500+ gay porn videos, and right now you can grab a $5 membership on their Black Friday sale.