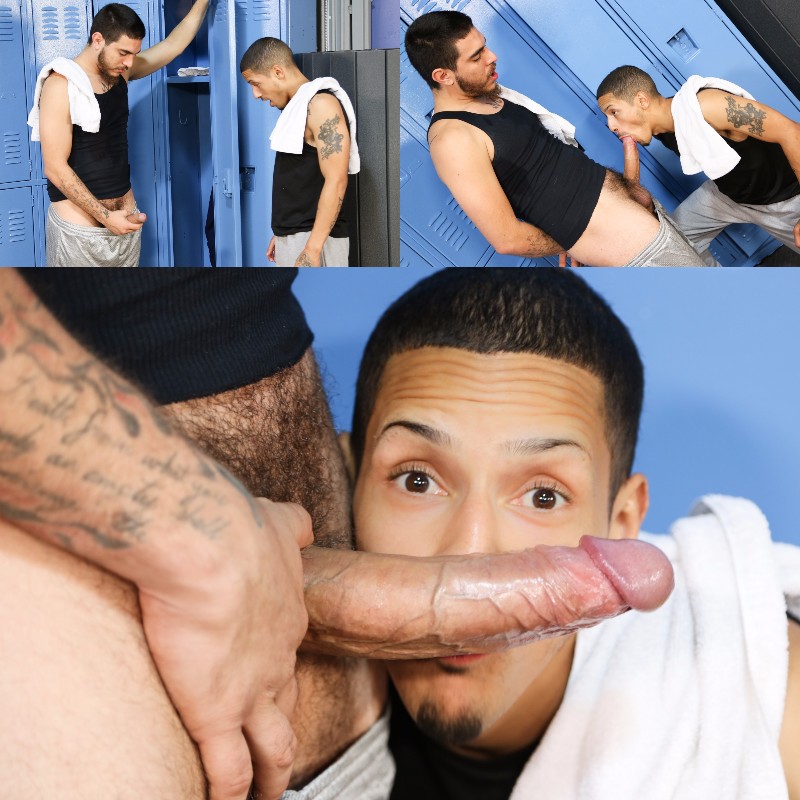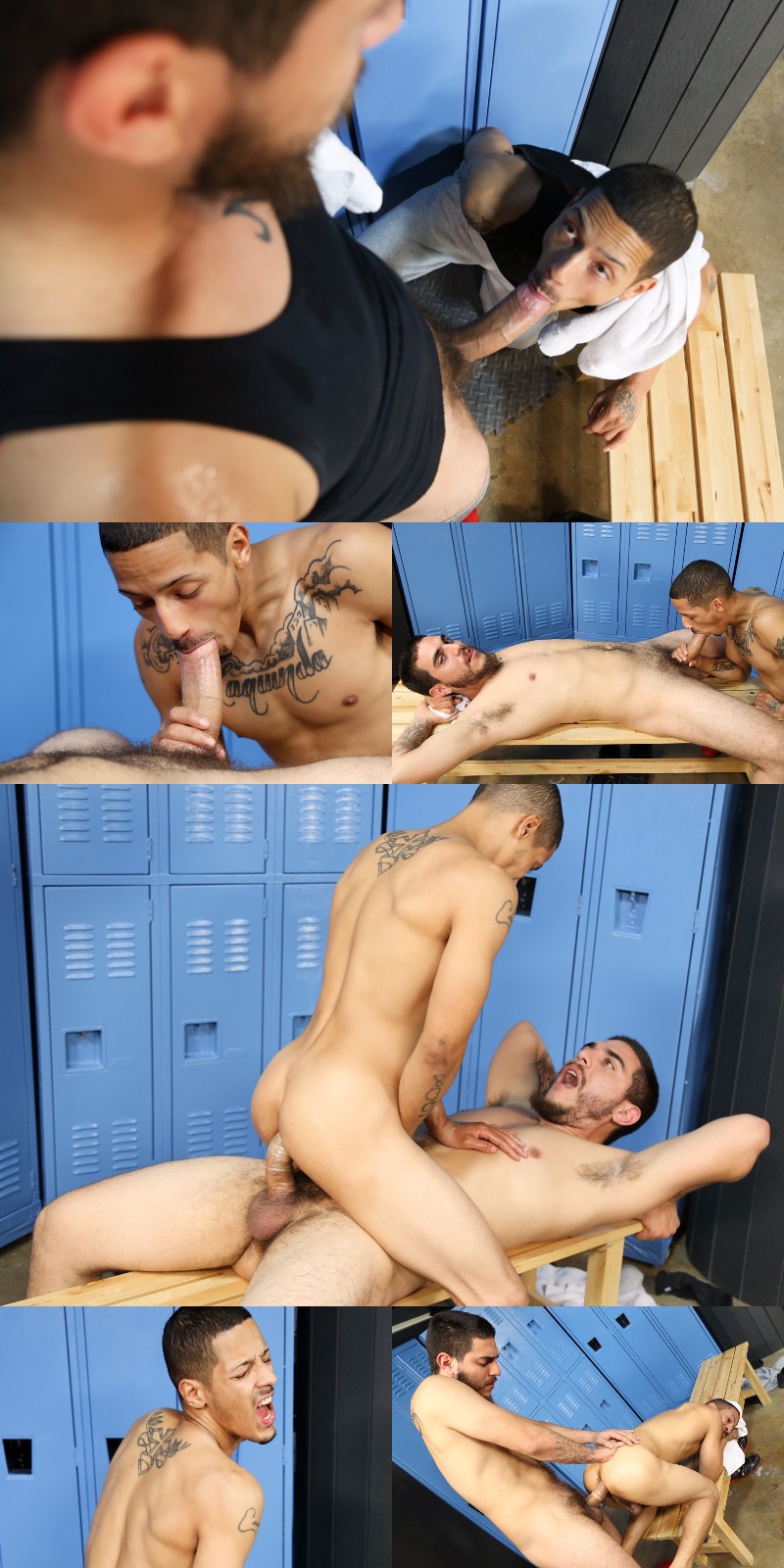 See All 6 of Van Wilder's Videos - Get 20% Off & Use Promo Code gaydemon
Van Wilder is back in Pornland. It's been such a long time since we've seen his big, beautiful uncut cock. He's not hugely well know, but he filmed his first scene with Extra Big Dicks back in 2011; he fucked Connor Maguire, who has only bottomed a handful of times in his career. Wilder did four more scenes for the site and his last was in 2013. Now, seemingly out of nowhere, Wilder surfaces in this locker room scene with Juan Carlos
Juan follows Van back to the locker room to see if he can catch a peek at the stud's huge cock. The pair had been working out separately and Juan saw Van swinging large in his shorts. Van sees Juan looking at him and asks, "What are you staring at?"
"Isn't it obvious," Juan says, pointing at Van's crotch. "You can see that shit from across the gym." Van gives his bulge a tug and says with a shrug, "Yeah, why not?" Then Van pulls on his waistband and says, "Step up."
I don't know where Van Wilder's been, but I'm glad he's back and I hope we'll see more of him.