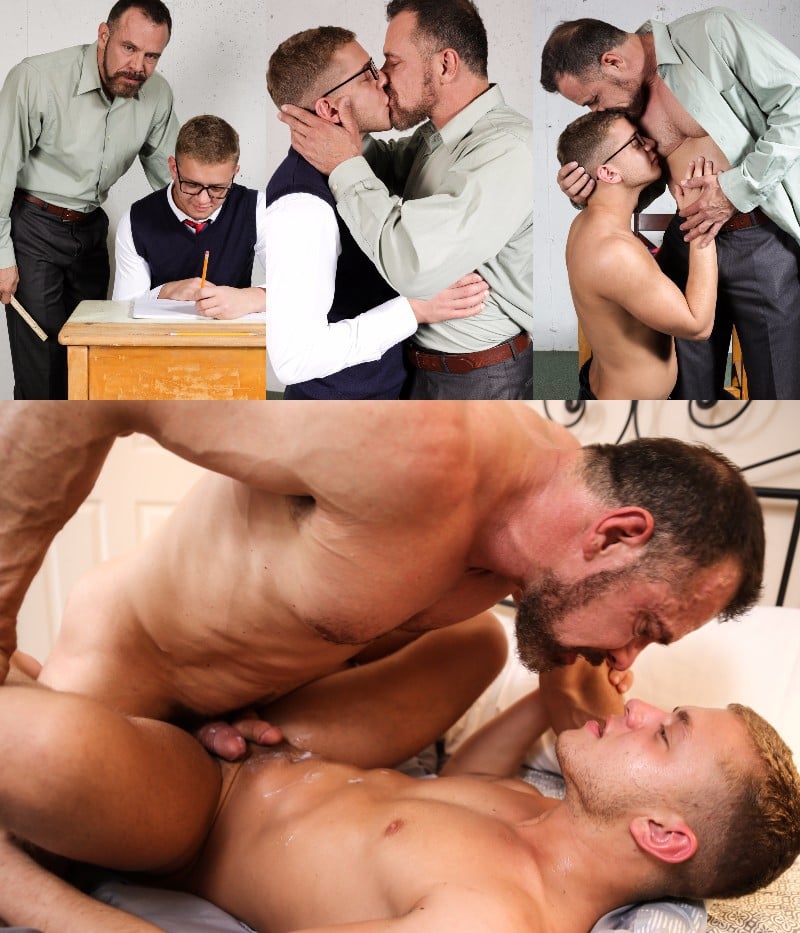 Get a 3-Day Membership for $1.00 - Check Out Icon Male
I love watching daddy-boy sex and Icon Male really grabs me by the balls in their latest scene called Teach Me in Private! Blond lad Ian Levine hooks up with his ruggedly handsome college professor Max Sargent and it's a bed burner!
In Icon Male's latest DVD series called School Boy Fantasies 4, Ian Levine confesses to a friend that he's been lusting after his college professor. Max Sargent is a sexy hunk, very masculine, a little rough around the edges, and sporting a sexy beard. Even though Ian's finished school, he can't concentrate on anything else. When he runs into Sargent in a chance meeting, he makes his move. And Ian's friend wants to hear all about it.
Sitting on Levine's bed the professor confesses that he can't believe this is happening. "When you were in my class I went home and jacked off thinking about you every night." Sargent is nervous about making his confession, but Ian says, "You can say anything you want now, I'm not your student anymore." After a long, awkward pause Ian asks, "So am I supposed to make the first move here?" Sargent is frozen in place. "I think you might have to," he says. Ian moves in closer and puts his hand on the professor's thigh. Then finally, their lips meet and they have their first passionate kiss. A few seconds later, the professor is on top on his student and things really heat up.