2 Dec 2023 comments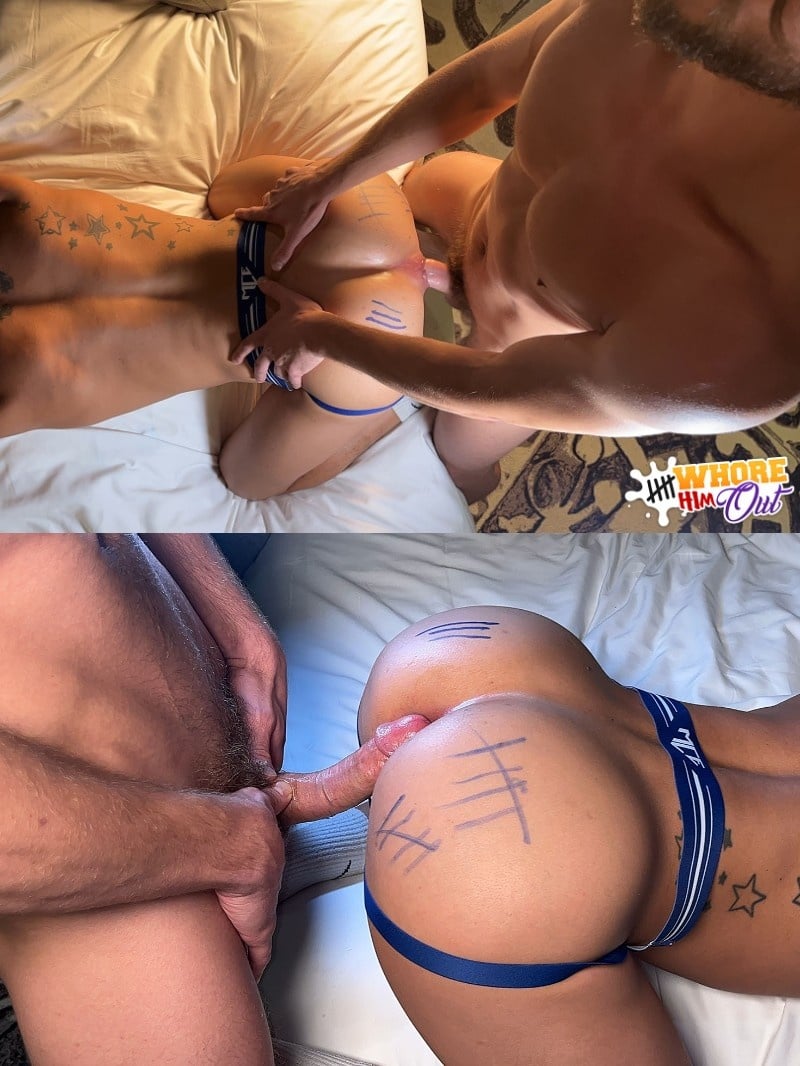 "Have you ever done double penetration?" Juven asks Prince Flako at the beginning of Whore Him Out's Gangbang 017-P2: Prince Flako's Double Stuffing. The bottom says he has. "Can we see some of that today?" Juven asks. "Yes, you're going to see a lot of that Flako says. 
Appearing in this video with Prince Flako are Andrew, Austin Avery, Juven, Lucious, Shadow, Tall Woof, and Ty Santana. That's seven top men and they filled this bottom with a total of nine cum loads!
How Many Double-Fucks Does Prince Flako Take? Cum & Count Them!