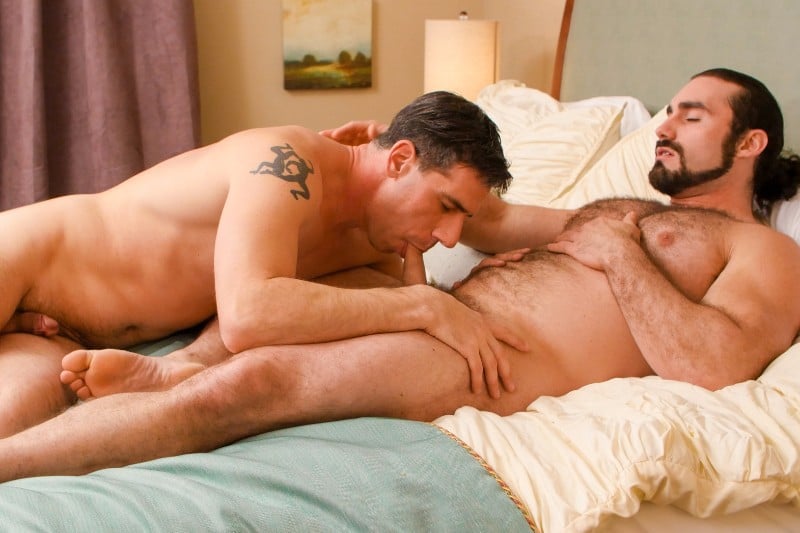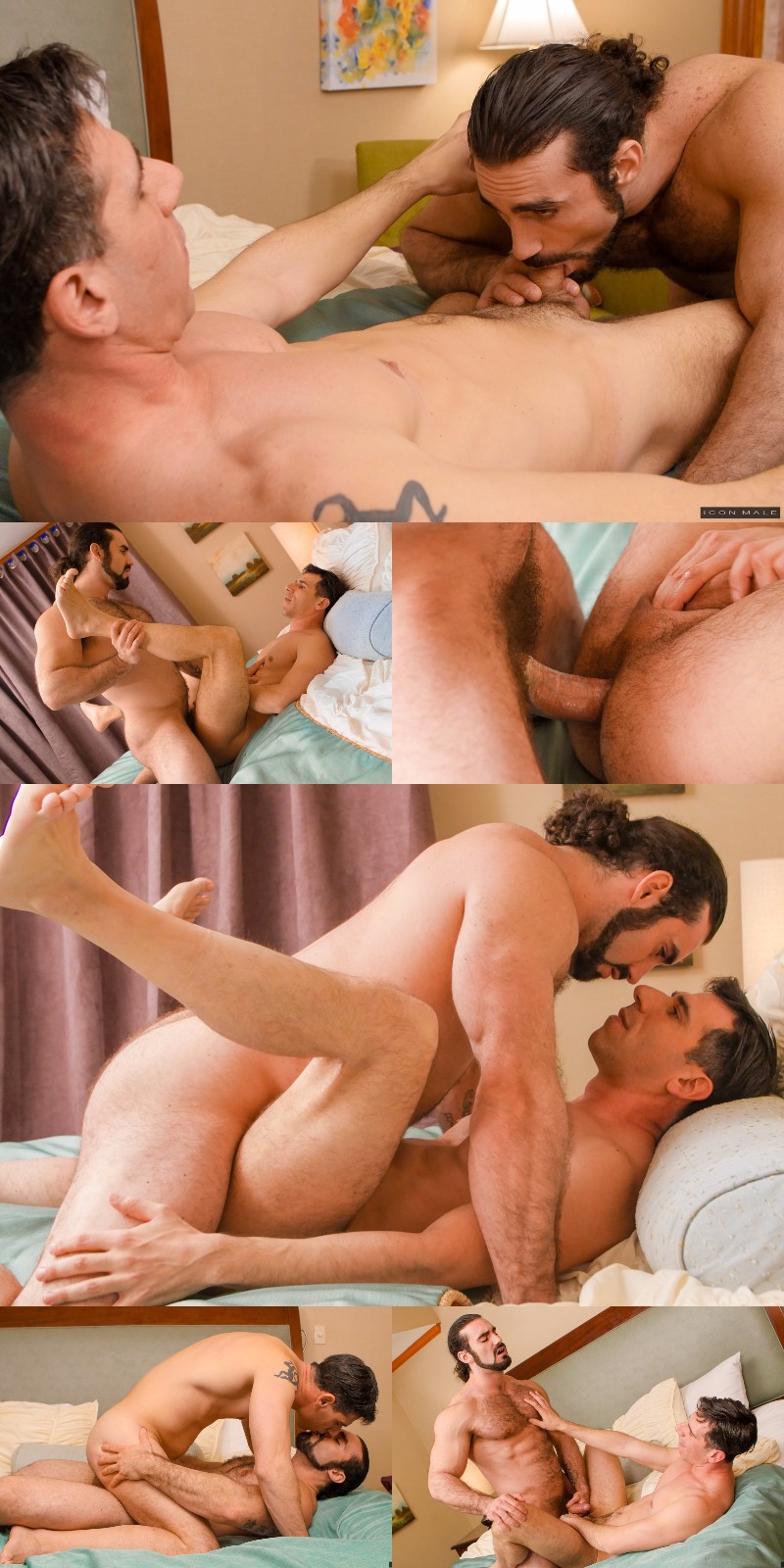 Get a 3-Day Trial at Icon Male for $4.95 - Try It Now
Tony Salerno has been footing the bill while Jaxton Wheeler has been unemployed. As Sugar Daddies 3 unfolds at Icon Male, Wheeler is spouting off the latest hard-luck story to Salerno, who tells him not to worry, "I'll take care of things." Of course he will because Wheeler's a good fuck and knows how to take care of his daddy's cock and ass.
Did you know that Jaxton Wheeler got his start at Chaos Men? Beginning in 2011, he did nine scenes as Valentino; he got fucked only once and topped in all the other scenes. Back then he was a fitness trainer and dancer and did massage, which I guess is code for ... you know. He did his last scene for Chaos Men in May 2012 and I didn't see him again until December 2013 when he start his 19-scene stint at MEN.com.
Jaxton Wheeler and Tony Salerno are tender with each other, it's more like love making than the normal Pornland fuck frenzy we're used to seeing. The cock sucking is gentle, deep, and slow, like the men are really enjoying it and want to prolong it. That's nice to see. Likewise, when Jaxton hoists Tony's legs and mounts him, they look into each other's eyes. They rub noses and kiss while Jaxton pumps into his daddy's ass. I liked this pairing a lot.