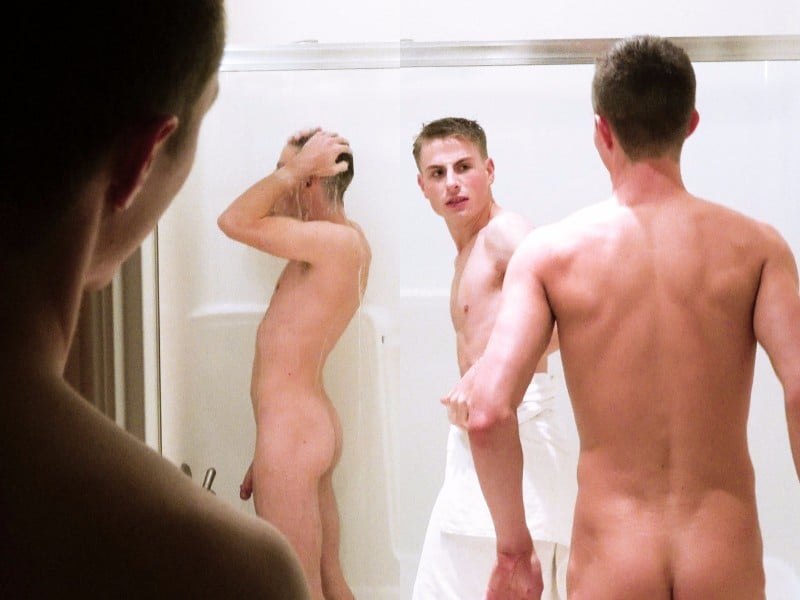 Watch Horny Mormon Boyz in Sinful Sex Sessions
Elder Garrett has just returned from his initiation with President Nelson and he's showering up in his quarters. He has to shower with the door open, the priesthood dictates it: closed doors lead boys getting up to no good. Garrett doesn't notice his room mate, Elder Sorenson, stands in the doorway watching. When Garrett is finished, Sorenson hops in right behind him and washes himself.
Sitting around in their towels, well, one thing leads to another and this pair of room mates gets to know each other a whole lot better. Garrett fucks Sorenson on his back and we get a delicious view of his nuts slapping against the boy's ass.