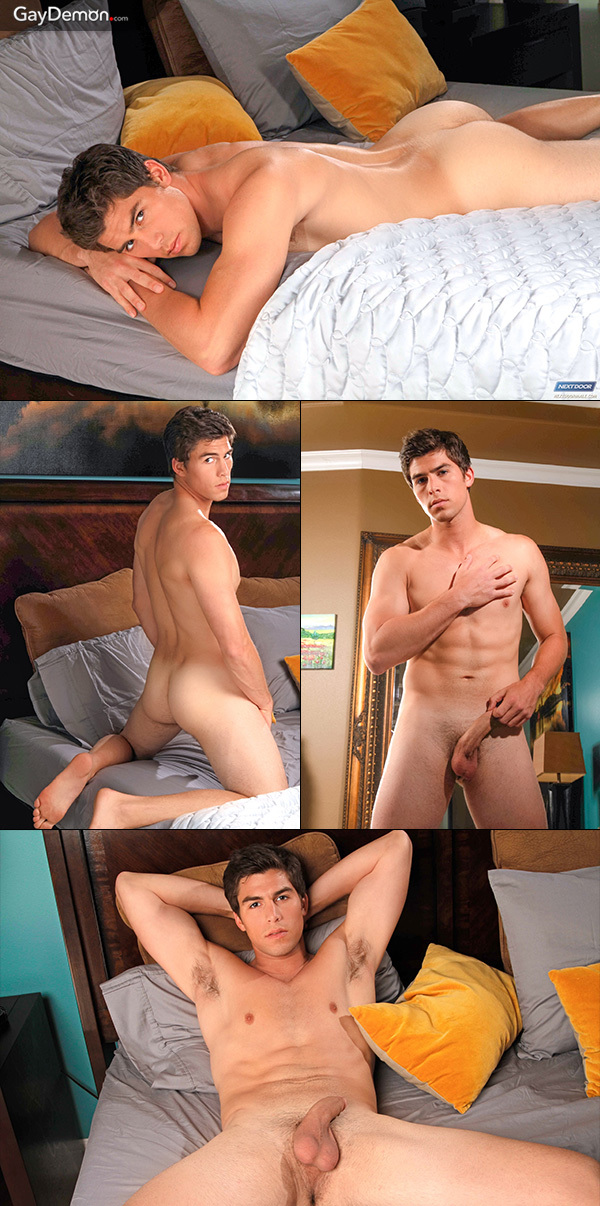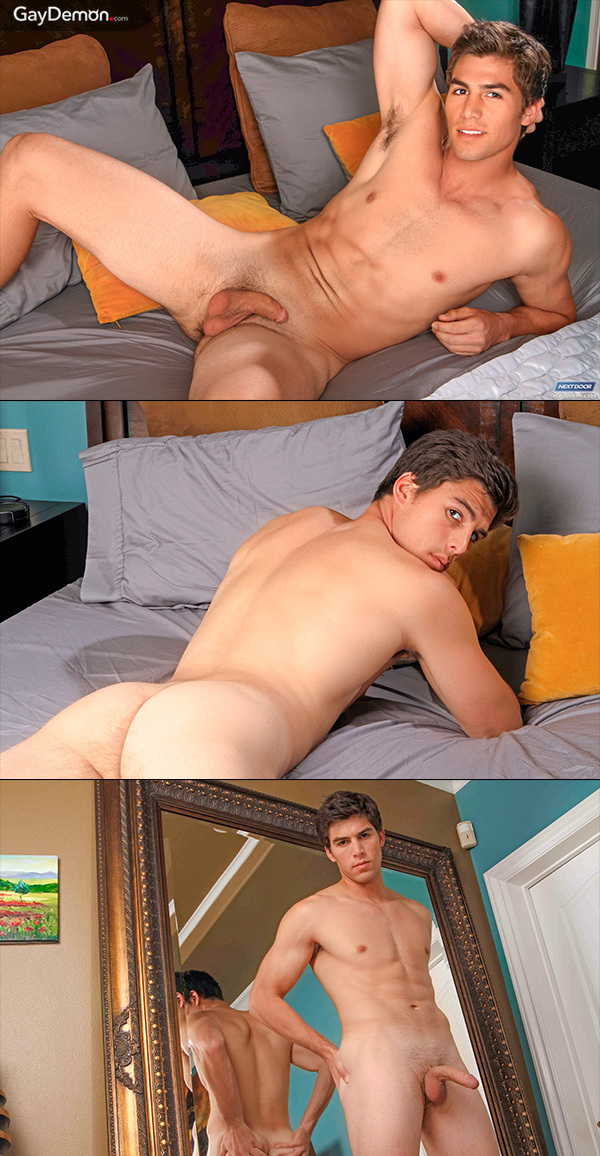 Jax Dylan is a wholesome-looking guy from the southern United States who lives in New Orleans and he's filming his first jack-off video for Next Door Male. He's got that all-American collegiate look - handsome with a friendly smile, a well-defined and smooth body, and a pair of plump lips that you'd love to spend a long while passionately kissing. He's a college athlete who keeps fit playing a number of different sports.
He's such a clean-cut guy that you wouldn't expect him to have a dirty side, but those are exactly the kinds of guys you've got to watch out for. His deceiving smile could charm you right out of your pants and before you know it, you're legs are in the air.
He lies back on the bed and teases us with some two-handed jacking before kneeling and really working his hard dick. Then he moves in front of a mirror beside the bed, strokes his hard-on furiously and empties his balls all over the mirror. I told you he was a dirty boy.