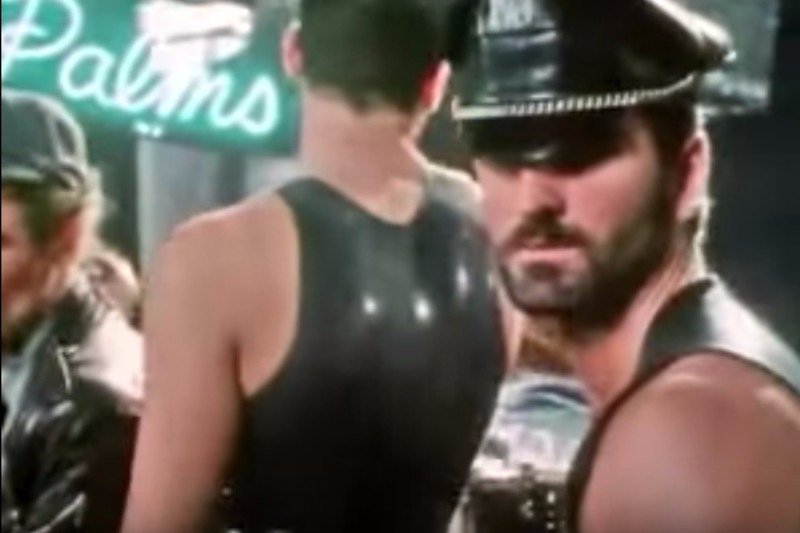 33 years ago this tune you best recognize was banned by the BBC on both radio and television, which helped propel it to then #6 on the UK charts to #1. And #1 lots of other places even though not banned.
Can you name that tune in three faux ejaculations by a crazed Roman Emperor in a neon leather drag bar? I bet you can.
Though it wasn't banned from being semi-copied in lots of '80s porn video soundtracks. I guess because '80s porn video directors and producers aren't likely to consider something obscene as verboten.
Now where am I going to get a FRANKIE SAYS RELAX t-shirt nowadays? Would have been great at the Republican Natonal Convention, also full of crazed Roman Emperors. Though from what I read as to an informal survey of m4m escorts in Cleveland during the RNC, business was booming with closet cases dough.
It does build up a lot of tension to pass the most virulently dangerous platforms, including but not limited to anti-LGBT horrors, then secretly be LGBT or some combination. Definitely important to hire a male escort at that point.
Crazily, the song peaked at #10 on the overall Billboard Hot 100, but just #20 on the Hot Dance Club Play chart. Damn Madonna blocking Frankie Goes to Hollywood from the top spots in 1983-4. Madonna is so homophobic.
Get the full story on the song here, or as much as you can trust Wikipedia.