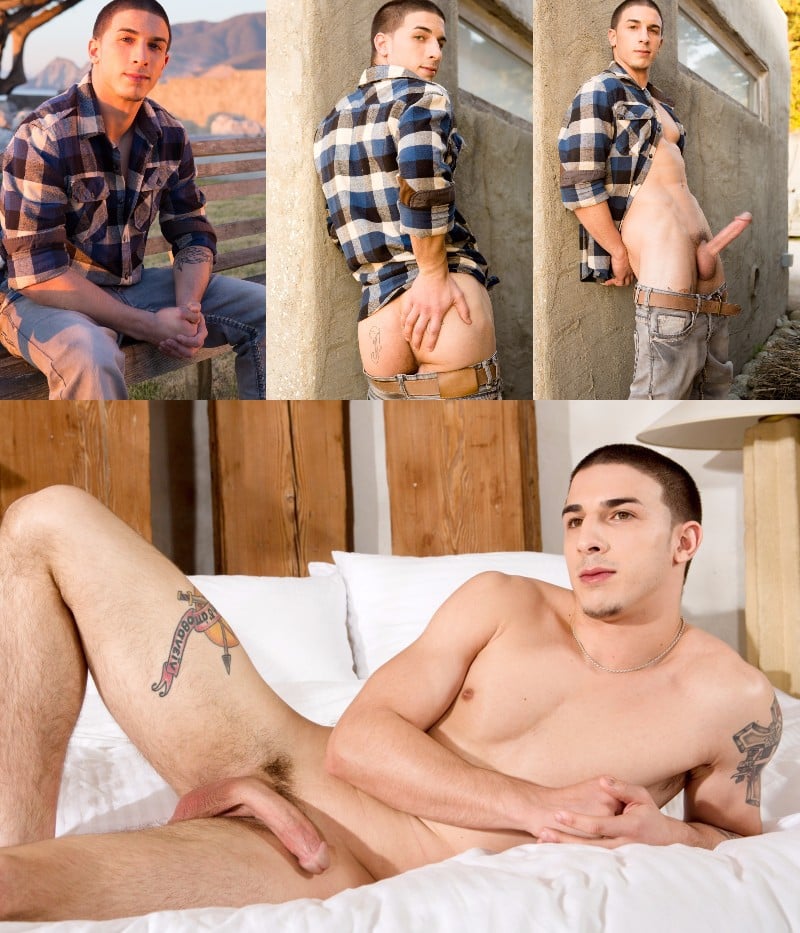 Get a 3-Day Trial at Next Door Male for $1.00
If you like slim surfers, you don't want to miss Jake Henry. He's the latest guy to hit Next Door Male and he's got a juicy big dick. You'll want to get in here and check out his plump, flared cock head.
When this video opens, Jake Henry is walking on the beach carrying his surf board. He's wearing long baggy shorts down to his knees. And while they hide the important bits, they don't prevent us from getting turned on by his slim, smooth torso. We never do see Jake do any surfing, at least not in the preview, and he heads inside to take care of business.
Jake stands by the telescope set up in his bedroom, and he's spying on something that gets him horny -- I guess it'd actually be a someone. He slips his hand inside his board shorts and plays with his cock, then heads for the bed where he strokes his stiffening cock. His hard-on reaches full mast and his engorged cock head is plump and flared. Jake likes playing with his nipples while he masturbates and that gets me even more revved up.