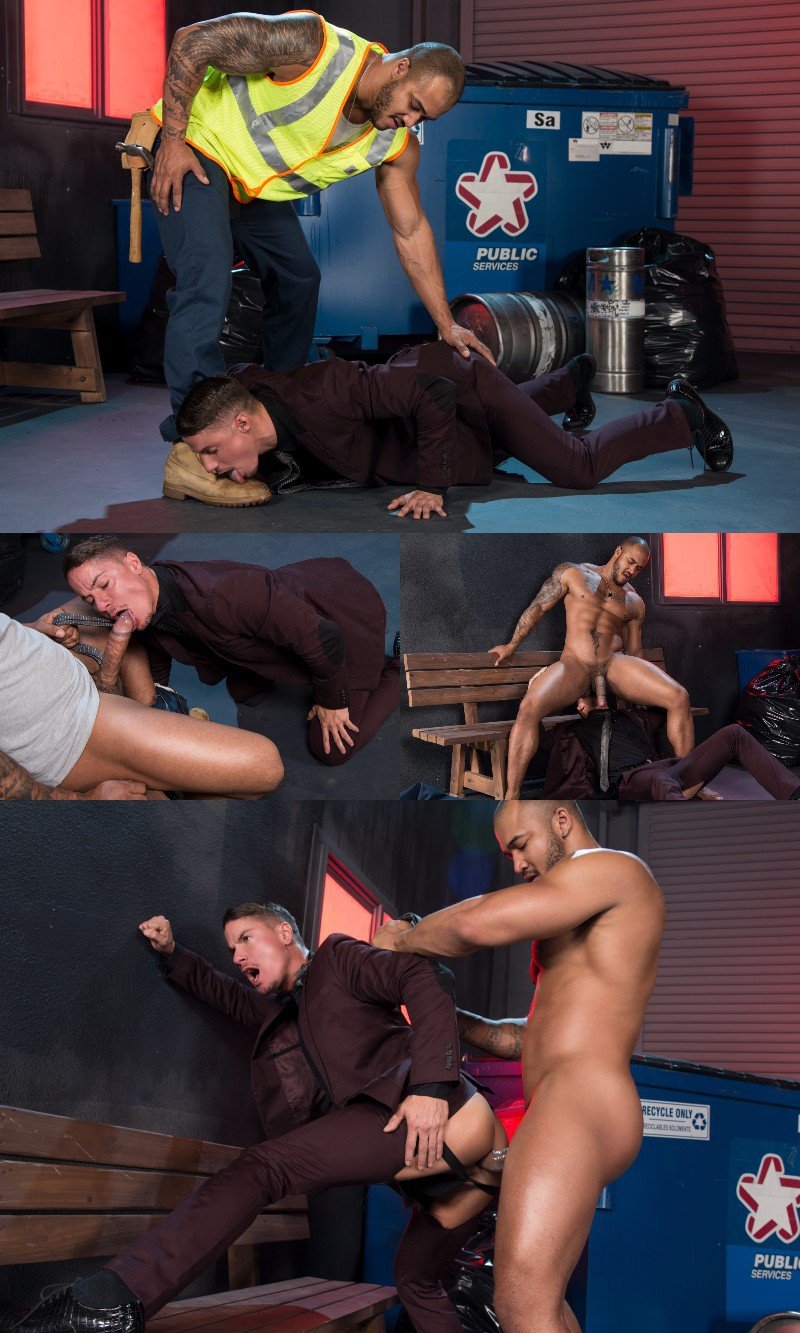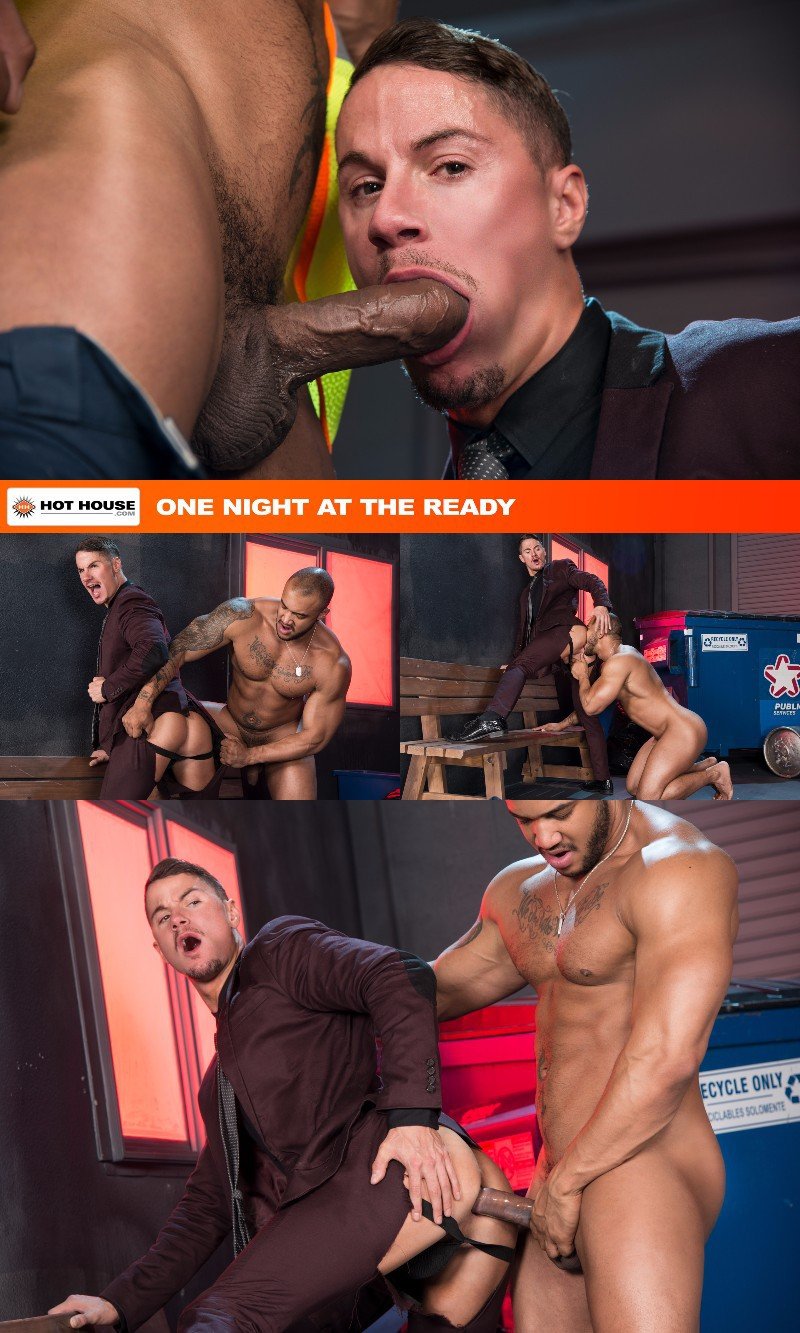 Over 700 Scenes of Exclusive Content - Watch It!
Business man Skyy Knox has just spilled his drink on construction worker Jason Vario. When Knox attempts to leave Vario follows him outside. "You made a mess, now clean it up," he orders. The executive does what he's told, first licking his drink off Jason's bulging bicep, then getting down on all fours to clean the constructor workers boots. Then he chokes on Jason's huge uncut cock.
Vario gets his revenge and cums all over Skyy's face and expensive work shirt, but only after he drills the businessman's ass.