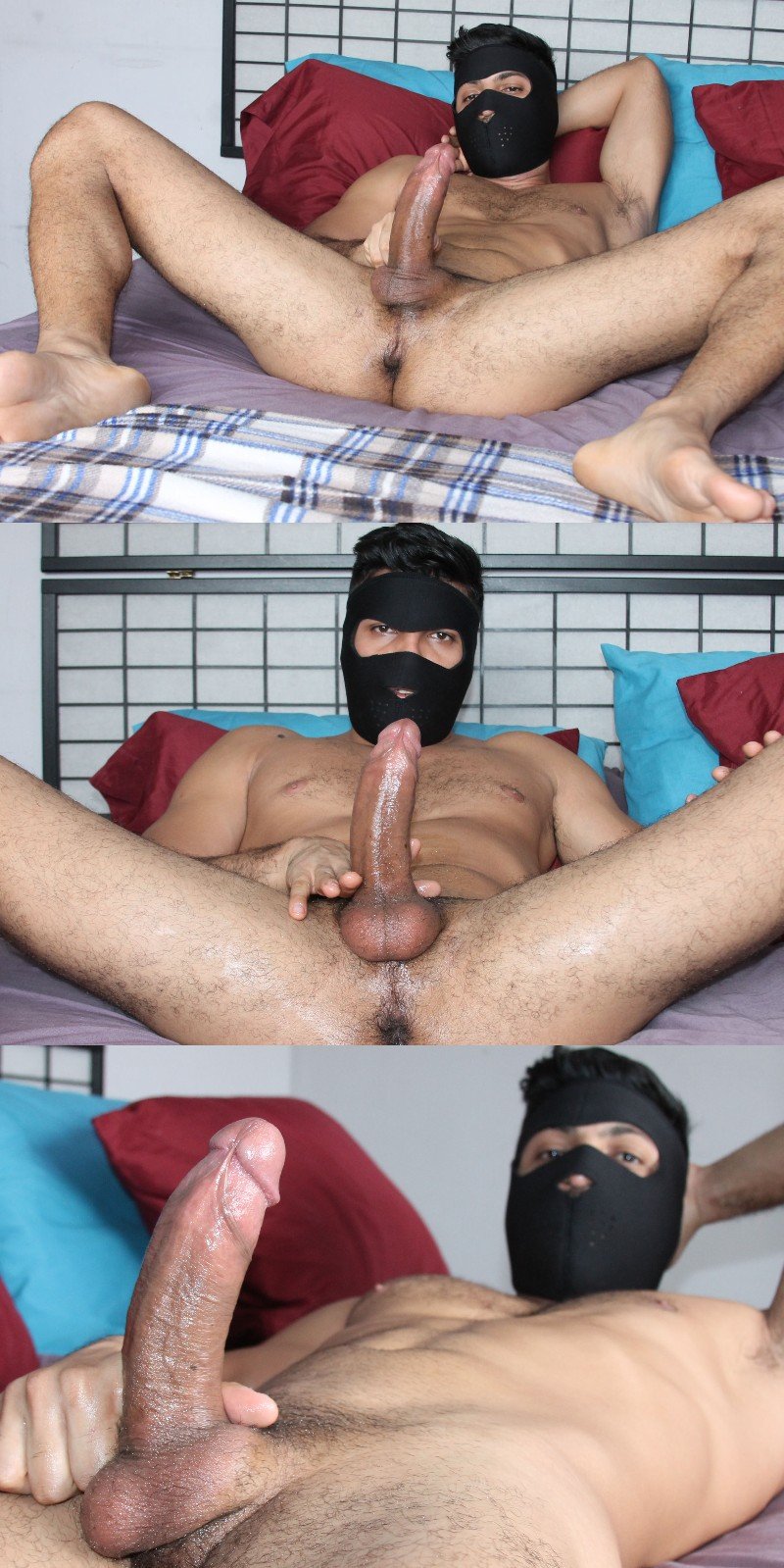 Watch Horny Latino Guys Unloading their Nuts in First-Time Videos
From time to time, we see masked guys in a gay porn video, guys who are shy or nervous about showing their whole selves. Outside of a fetish scene, I'm not a fan of masked men. I don't care how wonderfully fat his cock his, I want to see the guy's face, too. How about you?
But I guess in Daniel's case we can make an exception. He is gay and works as a police officer, and while he's proud of his big cock and wants to show it off, he didn't want problems at work.
Sergio is another one of the new guys jerking his dick over at Latino Guys Porn. He's a real cutie and has no problem showing his face or cock. He's got a hairy ass and Sergio is quite the grower in the dick department.