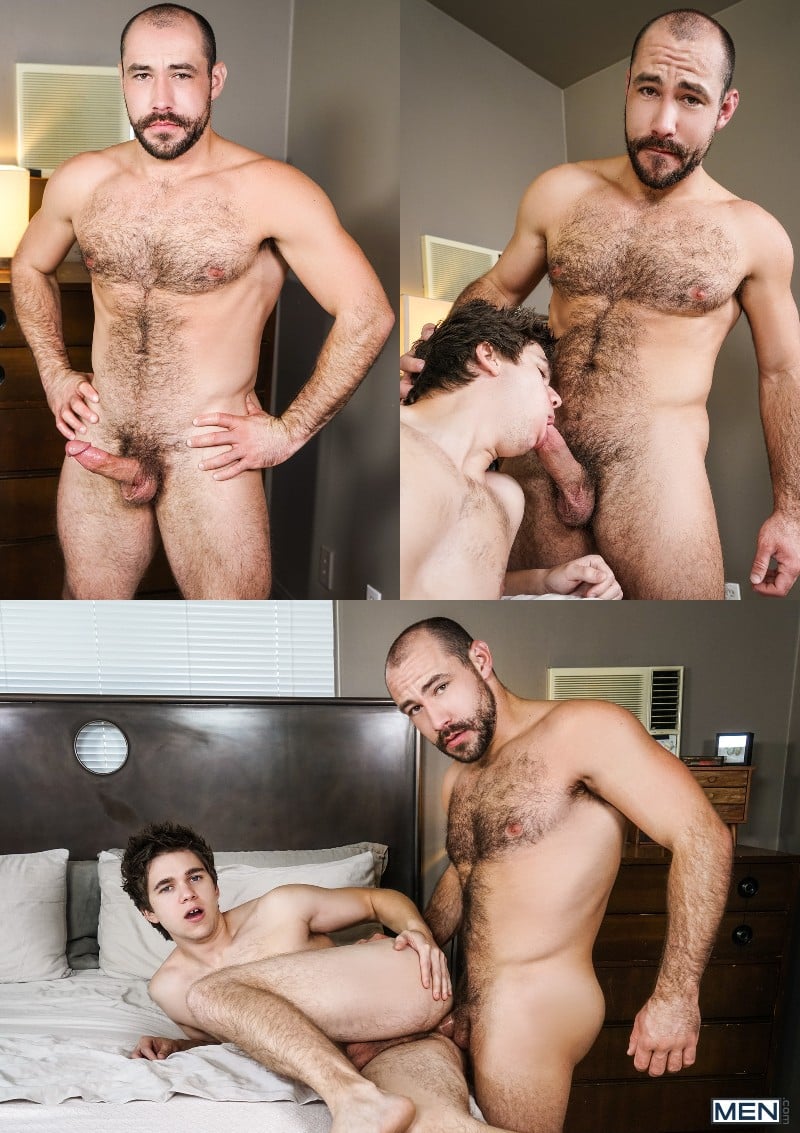 Watch Ashland's First Video & See All 111 of Will Braun's Videos - Click Here
I have no idea who Ashland is, but he's making his appearance in his first video for MEN.com. And he's definitely caught my eye. It looks like this sexpot has been making the rounds on the fan sites, but from what I can see, this is his first professional video.
Ashland is 29 years old, handsome with beard, and sports a muscled and furry body. His profile says that he lives in San Diego, California. He appears in Puzzle Boy and fucks MEN.com veteran Will Braun. But I've seen amateur video of Ashland fucking himself with a dildo, so he appears to be versatile.
In Puzzle Boy, Will Braun sneaks into his friend's house to leave him a puzzle of his nude self. But Will is caught by Ashland, his friend's hot stepdad. The curious dad wants to put the puzzle together. Will nervously looks on, then with the last piece (Will's cock) going into place, Ashland asks, "Is that really your cock?" Wills says it is. "No! It must be photoshopped," he says, then gropes Will's crotch.
Photoshopped? Good grief, Will Braun isn't that hung. Who writes this stuff?