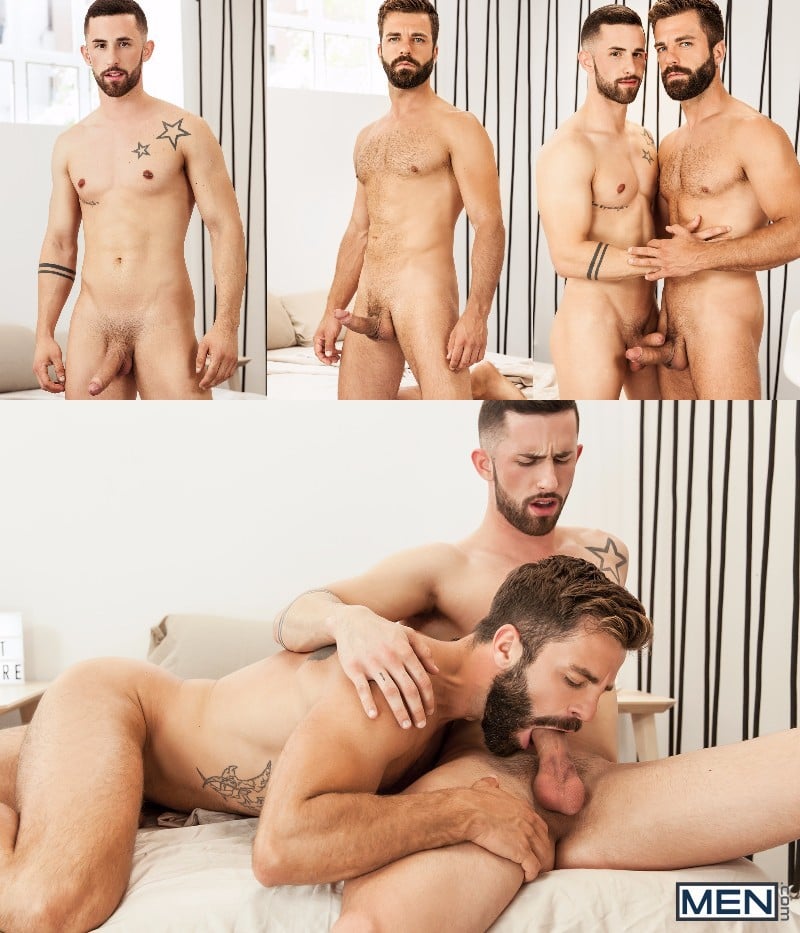 Loosely based on the television series called Sense8, this porno from MEN.com by the same name features newcomer Sunny Colucci and bearded hunk Hector de Silva coming together for a hot flip flop session.
I can't get enough of Sunny Colucci. He's a newcomer and he's one of the types of guys I go nuts over: Mediterranean background with dark hair and brown eyes, bearded with a lean body, and sporting a fat uncut cock. Of course in three months he'll be everywhere under the sun and I will have watched him dozens of times, I'll tire of him and toss him aside for the latest new and delicious stud -- but that's Pornland, isn't it?
Hector de Silva hails from Spain as well, but he's about 10 years Colucci's senior, which isn't quite old enough to call this a daddy-boy scene, but it's close enough. And with Hector's smoldering good looks, I'm not going to nit pick. The pair crawl into bed and swap head before taking turns screwing each other -- Colucci tops first, then de Silva follows -- before they blow their loads all over Colucci's smooth body. And by the way, this is the young Sunny's first scene with MEN.com and this is Hector's eighth video.