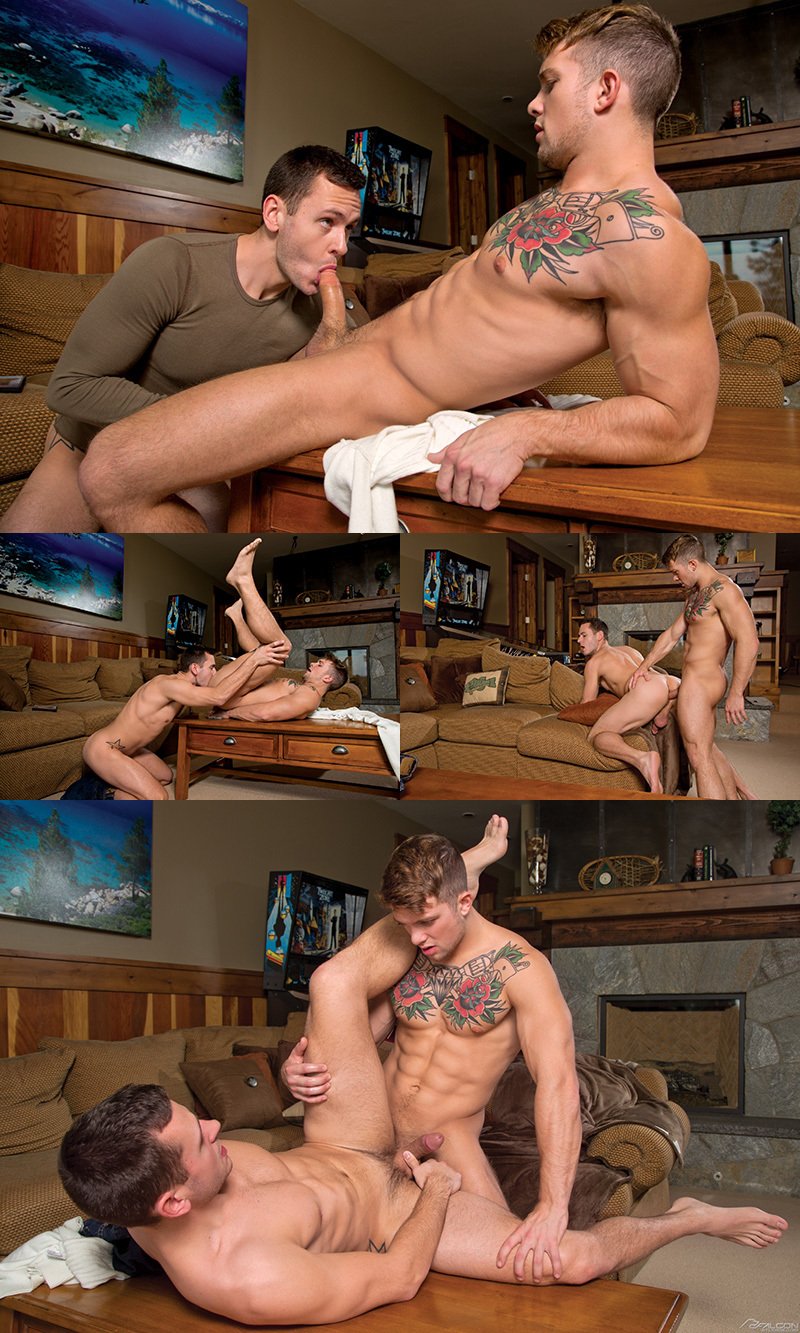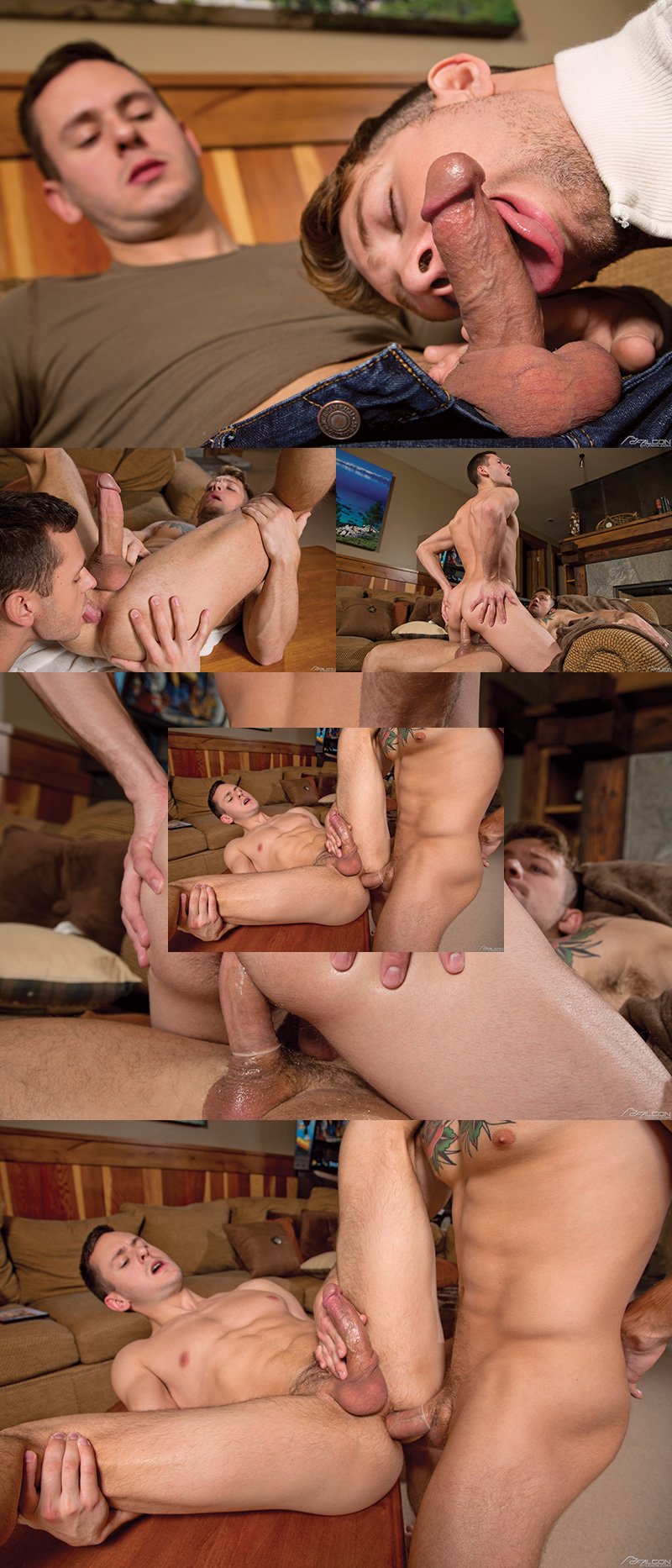 Brenner Bolton starts new scene 'Tahoe - Cozy Up' at Falcon Studios, horny and alone. He puts a porno into the DVD player and settles back to enjoy. Sebastian Kross hears all the noise coming from the TV and comes in to investigate. He spies on Brenner for a few moments, getting increasingly turned on. Brenner tries to bolt when he realises Sebastian is watching, but he's on his cock before he can pull his pants up!
Sebastian is flawless and has a smooth, chiseled body. Brenner has a small amount of body hair. Brenner kneels up on the couch and Sebastian fucks his ass from behind. They flip over and Sebastian continues giving Brenner an amazing pounding!
$1 trial access to Falcon Studios here!