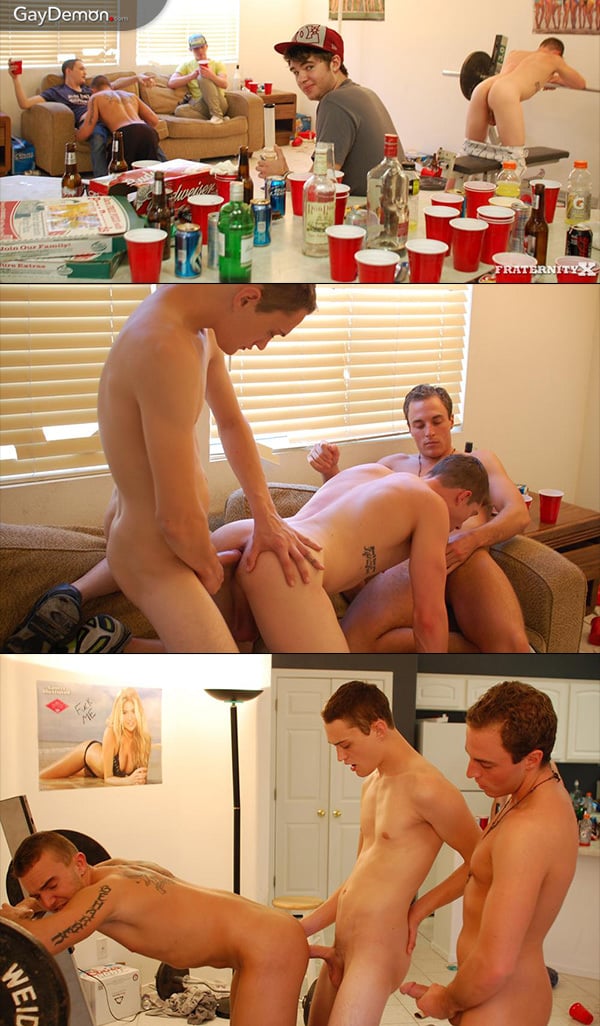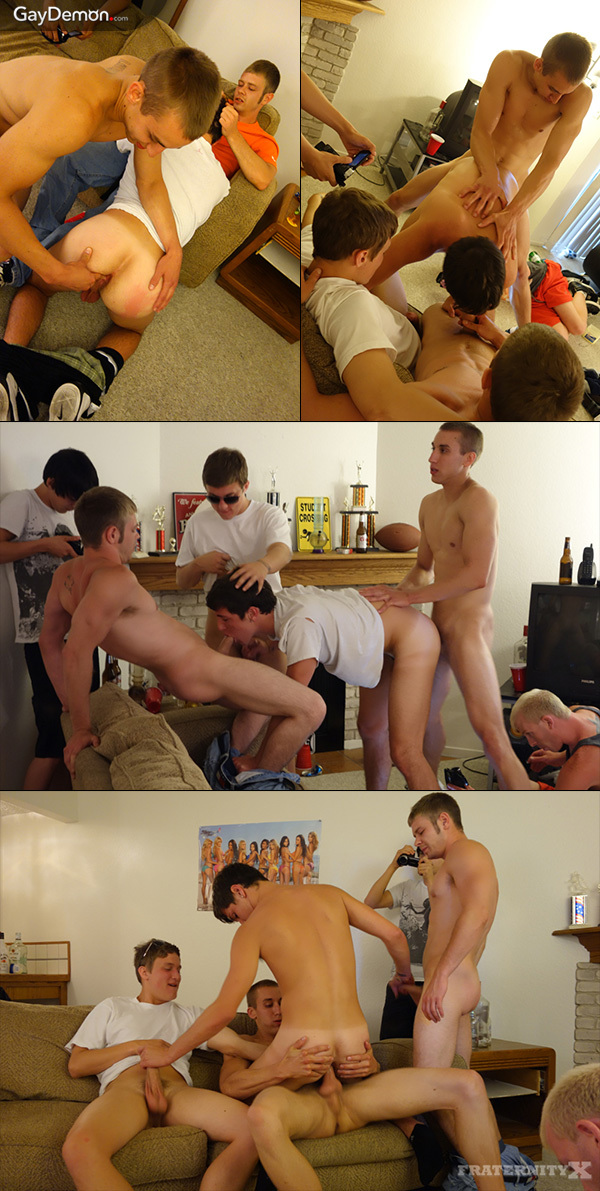 Well there's no getting around it, with Labour Day just around the corner, summer is over. Everyone's returning to work and the college boys are heading off to school. I know most of us love summer and are sorry to see it go, but it also means we'll have a fresh crop of horny guys in the Fraterniy X dorm and lots of sweaty gang bang fucking to watch.
But there hasn't been any lack of action in the dorm over the summer. In the first scene from Fraternity X, Will had been partying for a couple days, and even though he had quite a bit of sex, he still wasn't satisfied. So, he headed into the rec room, lit a cigarette, and bent his bare ass over an exercise bench. It wasn't long before his dorm mates noticed and took turns pounding his ass.
In the second scene, Zach finds out what it's like to pledge in this gay fraternity. Last Saturday he was hanging out in the rec room with a bunch of the guys and they were all getting drunk. Since he was fresh meat in the dorm, he got his ass gang banged by three or four of the guys. And judging by the way Zach can service dick, he won't have any problem getting into this frat house.