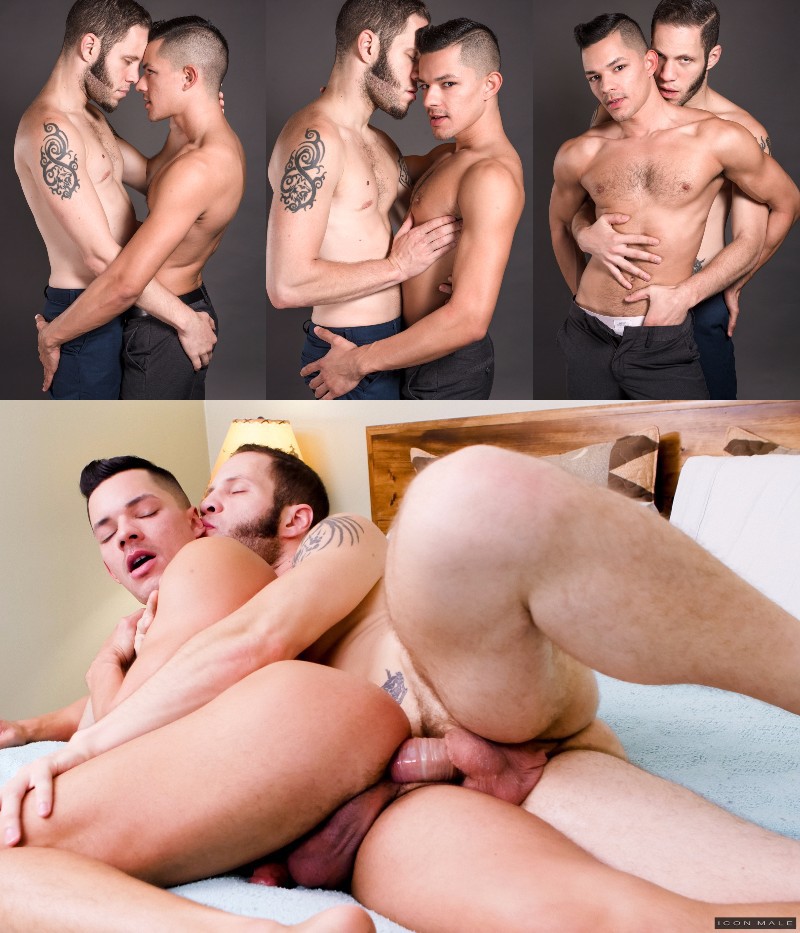 ---
Scene Pictures
Ethan Slade's mother is marrying Wolf Hudson's father and Wolf has moved out from the city to live with his new stepmom and stepbrother. When Icon Male's Schoolboy Fantasies 3 begins Ethan is just getting home from school and finds Wolf sitting on the couch watching television. Wolf is bored, so Ethan promises to show him around as soon as he changes out of his school uniform.
I like Wolf Hudson, well, the man I see in porn anyway. I don't know much about him that he has said things on social media and rankled the sensitivity of some porn viewers. Or maybe it was the mean girl porn bloggers who are always looking for something over which they can feign offense. I ignore most of that stuff because gossip and drama really doesn't have much to do with a guy's ability to fuck in front of the camera, presuming he already excels at it -- and Wolf Hudson does.
After his shower, Ethan finds Wolf standing in his doorway thanking him for the great day. Their eyes lock, then seconds later Ethan drops his towel and walks towards his step brother. They kiss passionately -- Wolf has the best plump kissable lips -- then they swap head, but it's the fucking that I love most. Ethan's feet are on Wolf's shoulders and the scruffy-faced top is drilling him senseless, then later, Ethan lies face down on the bed and Wolf holds his hands and fucks him into the mattress. Finally, riding Wolf's dick, Ethan squirts an impressive load of jizz up Wolf's torso. But Ethan wants more, so Wolf rolls him over and fucks him some more and finally pulls out and shoots cum all the way up onto Ethan's face.