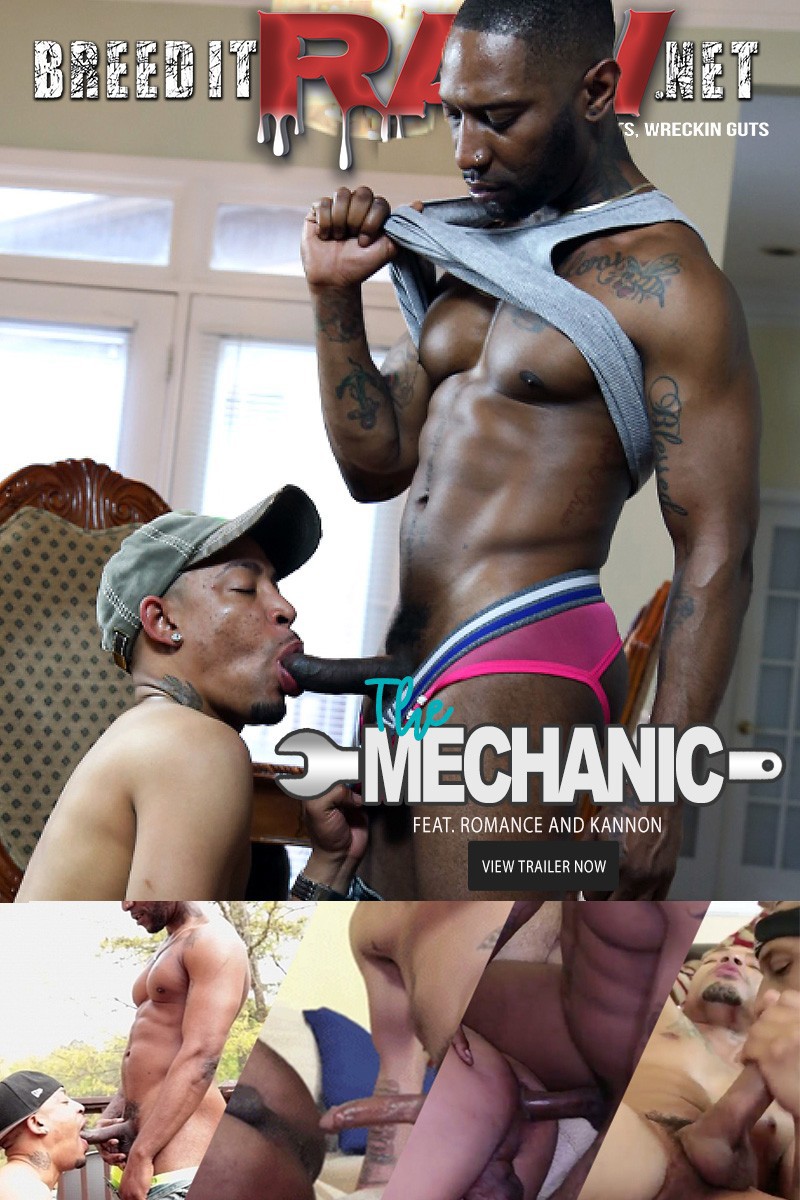 Watch Romance in 8 Videos, Including "50 Shadez of Black" and "The Mechanic"
It's been more than a year and a half since we've witnessed Kannon working a dick with his hungry mouth. But Breed It Raw ponied up hung muscle stud Romance and that got Kannon back into the studio.
Romance is working on his car and notices Kannon checking him out from the second-storey deck. He heads up and the horny pair blow each other in the open air. Then they head inside and fuck and fill each other with their big dicks and cum. The Mechanic is a real nut buster, you don't want to miss it.