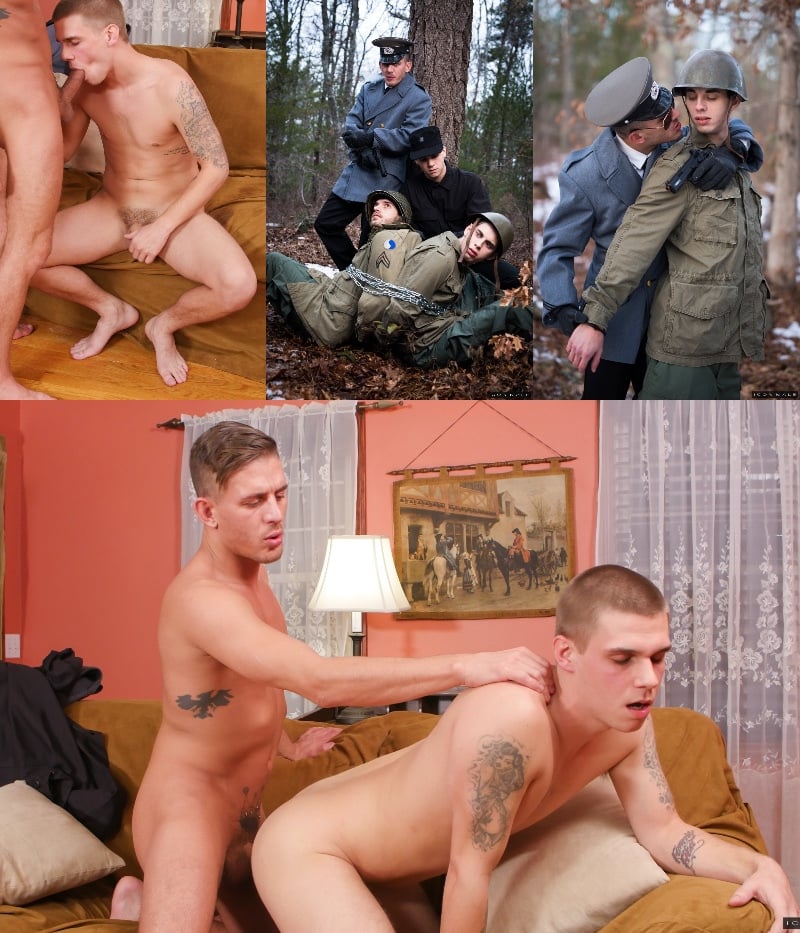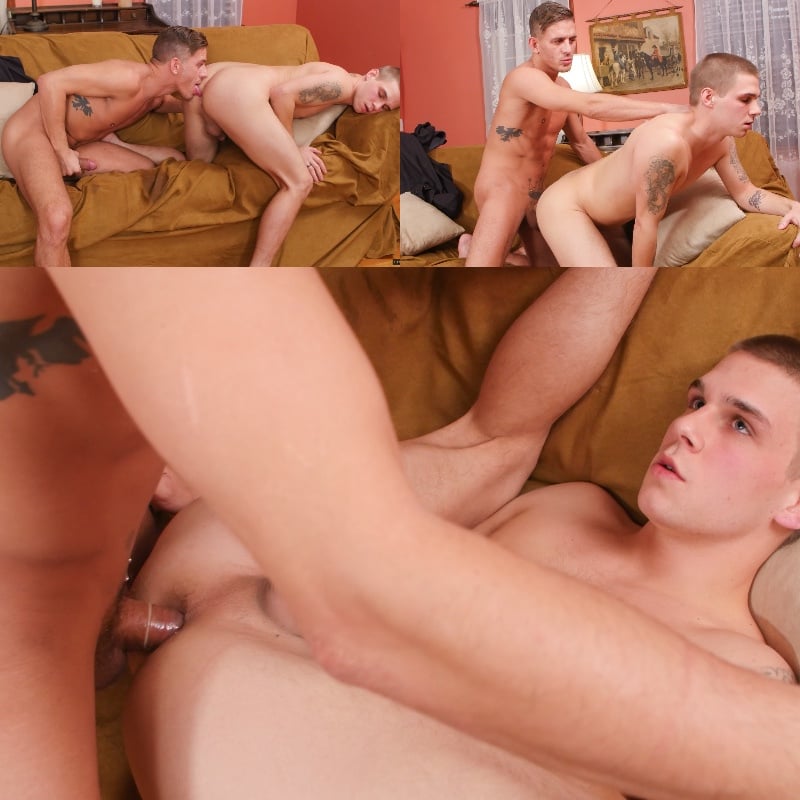 ---
Scene Pictures
Join Icon Male for just $1.00!
It's taken two years, but Icon Male has finally released a follow-up to their hugely popular DVD Prisoner of War. Heinrich (Trent Ferris) has helped his commanding officer (Alexander Gustavo) capture two enemy soldiers. While Ty Roderick and Sam Truitt await their fate, the Germans get cozy in the general's study. Come inside and see how they reward themselves.
"We worked hard for our country, haven't we, Heinrich?" the general says. (Gustavo delivers a flawless German accent.) "I don't think anyone would begrudge us a little time to ourselves at the end of the day." He orders Trent to his knees so he doesn't have to look up at the lad. Trent kneels and unzips the general and sucks his uncut cock. Obviously Heinrich has been here before; he doesn't seem too pleased with his extra duties, but he knows what's good for him so he doesn't object.
The general strips Trent and takes him in his mouth. Trent assumes a doggy style position on the couch and Alexander eats his hole. Then he slides his big dick in the lad's hole and bangs him hard. The general flips him over and drills him hard. Trent strokes himself while getting banged but makes sure that he doesn't blow before the general does. After Alexander showers Trent with his jizz, the lad pants and drains his nuts all over his smooth belly. I can't wait to see how the general conducts his interrogation of the two enemy soldiers.