Prisoner & Guard Flip-Fuck in Convict's Jail Cell
19 Nov 2023 Comments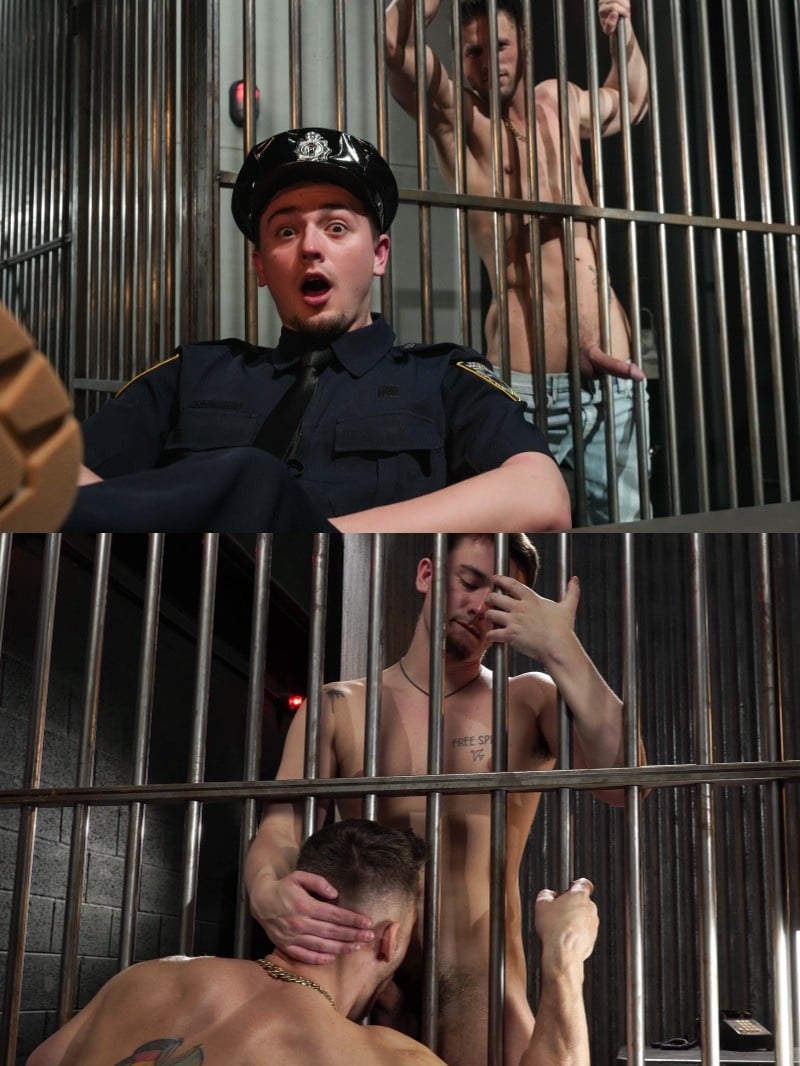 "Look man," Roman says, sitting on his cell's cot and rubbing his face, "I slept if off, can I just get my phone call and get out of here." Prison guard Masyn Thorne says he's already had four phone calls. Todd mouths off and the guard approaches the bars. "You really want that phone call, don't you?" Thorne says. "What do you want? A strip tease or something?"
The prisoner sways and gyrates his hips and the officer is getting turned on. When Thorne tries getting the convict to stop, Todd says, "I'll give you more than a strip tease." Thorne pulls out his cock and slips it through the bars.

Black Friday Starts Early -- Get 30 Days of ASG Max for ONLY $5.00!
Roman Todd is a star over at ASG Max, he's appeared in 117 videos and you can watch them all. Masyn Thorne is a new exclusive performer there, but he's already appeared in 13 videos.
Next Door Originals is now one of the 58 channels you'll get over at ASG Max. It's a fantastic new gay porn network with over 12,500 videos from Disruptive Films, Extra Big Dicks, Men Over 30, and now the new gay animation series Sodomy Squad.