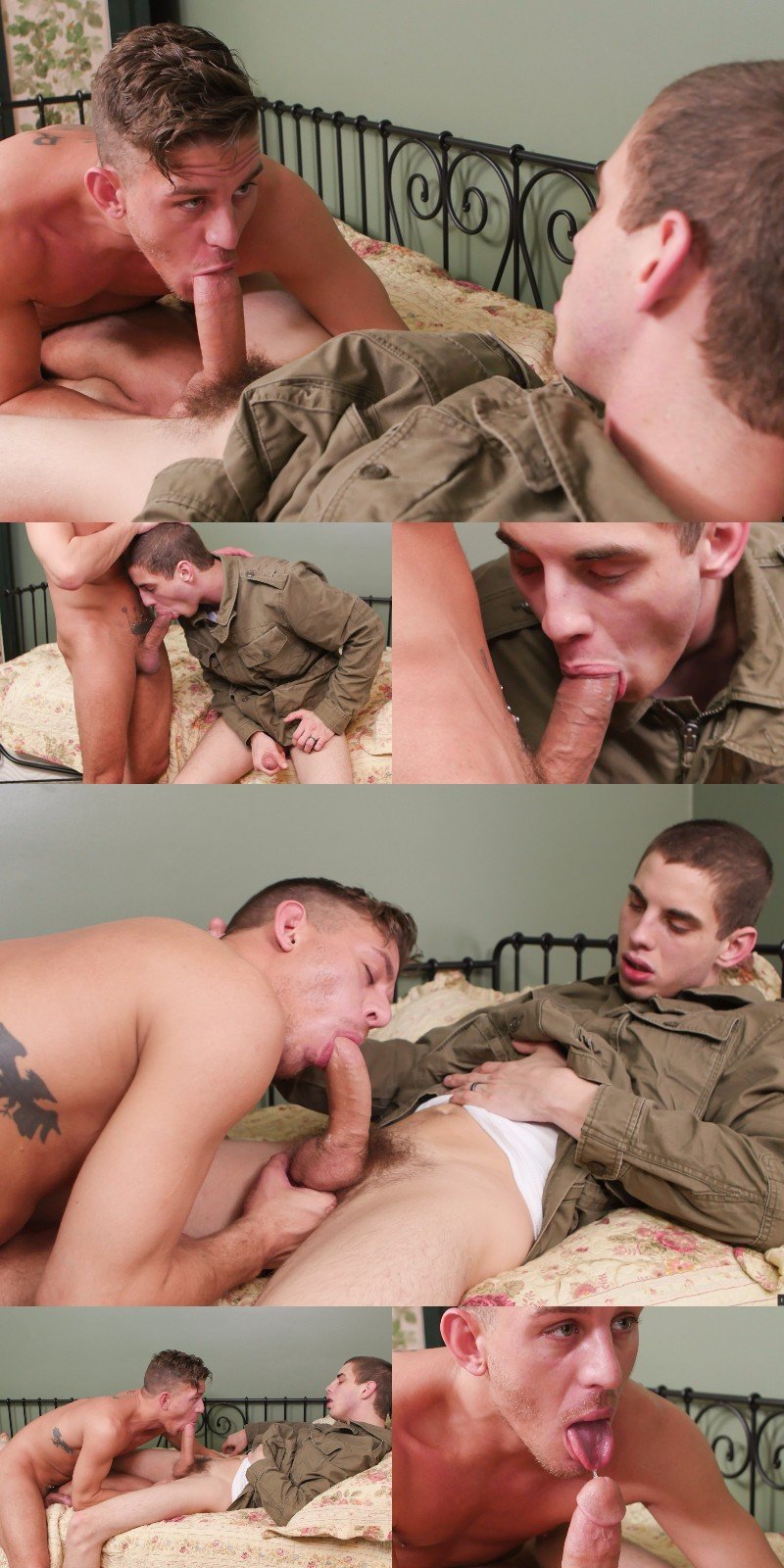 Lieutenant Alexander Gustavo has two American soldiers chained to the water heater in his basement. He leaves leaves his private, Trent Ferris, to guard Ty Roderick, but Gustavo takes Sam Truitt upstairs for a private interrogation.
Lieutenant Alexander Gustavo is a master manipulator. He has Ferris sitting beside him on the day bed and he's trying to convince the soldier to give him the information he wants. "Why won't you save your mother the searing pain of losing her only son?" Gustavo asks rubbing Ferris' thigh. "Tell me what I want to know and your stay here could actually be quite pleasant."
Please. Once this kinky German gets a feel of Trent's niner, he forgets all about the information he so desperately wants. After wrapping his lips around the soldier's cock, the lieutenant slides his own bone into the lad's ass. He gives the soldier a good sturdy pump, then he says, "We shouldn't be letting this go to waste." Gustavo lies back and says, "Your turn." Meanwhile, down in the basement, Ty Roderick is trying to convince Sam Truitt to loosen the chains around his wrists.