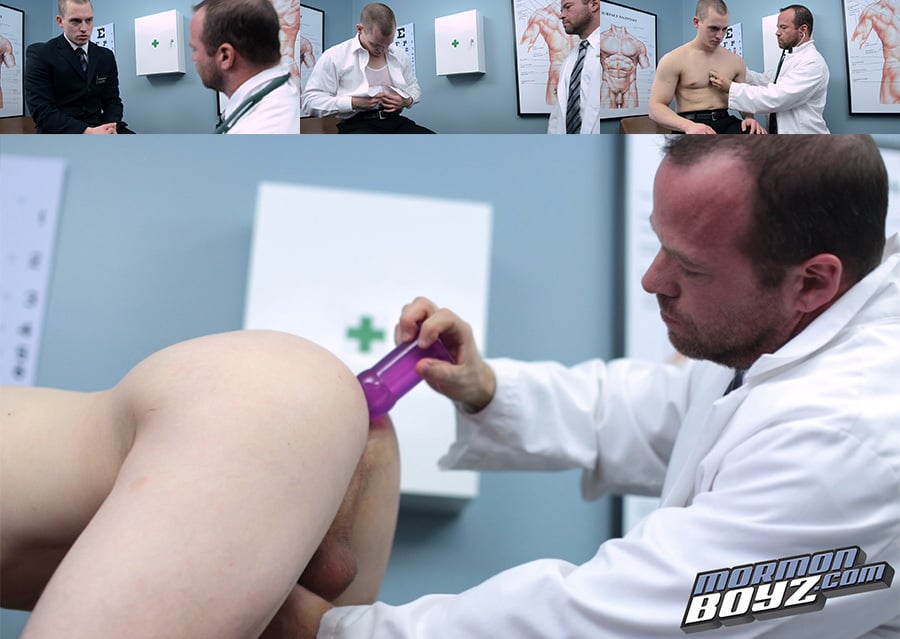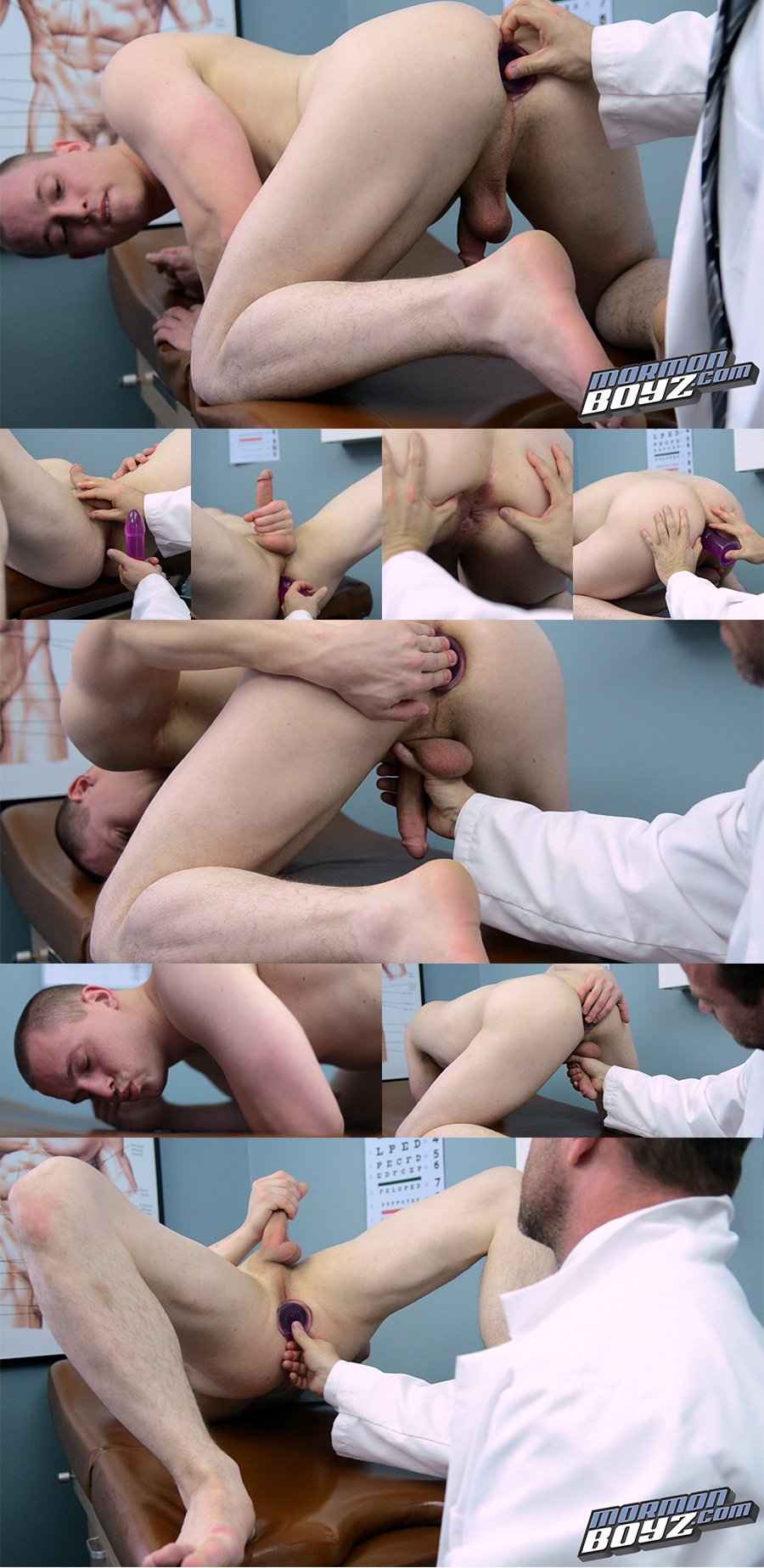 Elder Isaacs goes to his doctor for his annual check-up. As this Mormon Boyz video opens, Dr. Woodruff explains to a naked Isaacs that he's going to get the lad to lie back on the exam table, then he'll do a procedure that he does with all the missionaries. "It may seem a little weird at first," he explains. "But there's nothing to be afraid of." Talking about taking the old game of "playing doctor" to a dirty extreme.
When the doctor inserts his finger into Elder Isaacs' anus, the blond lad doesn't seem to phased. When Dr. Woodruff slides two fingers inside, he's fairly certain Isaacs isn't a virgin. So the doctor decides to take this exam all the way. He opens the drawer in the exam table and pulls out a modest-sized dildo and inserts it into Isaacs' pucker. The lad takes it fairly easily. In fact, his cock gets rock hard, it even bounces as the doctor pushes the dildo deep inside Isaacs' ass.
Dr. Woodruff gets Isaacs on his hands and knees on the exam table and continues his rectal exam. He reaches through the boy's legs and strokes his stiff cock with his free hand. Looks like the doctor is going to get Elder Isaacs to produce a sperm sample.