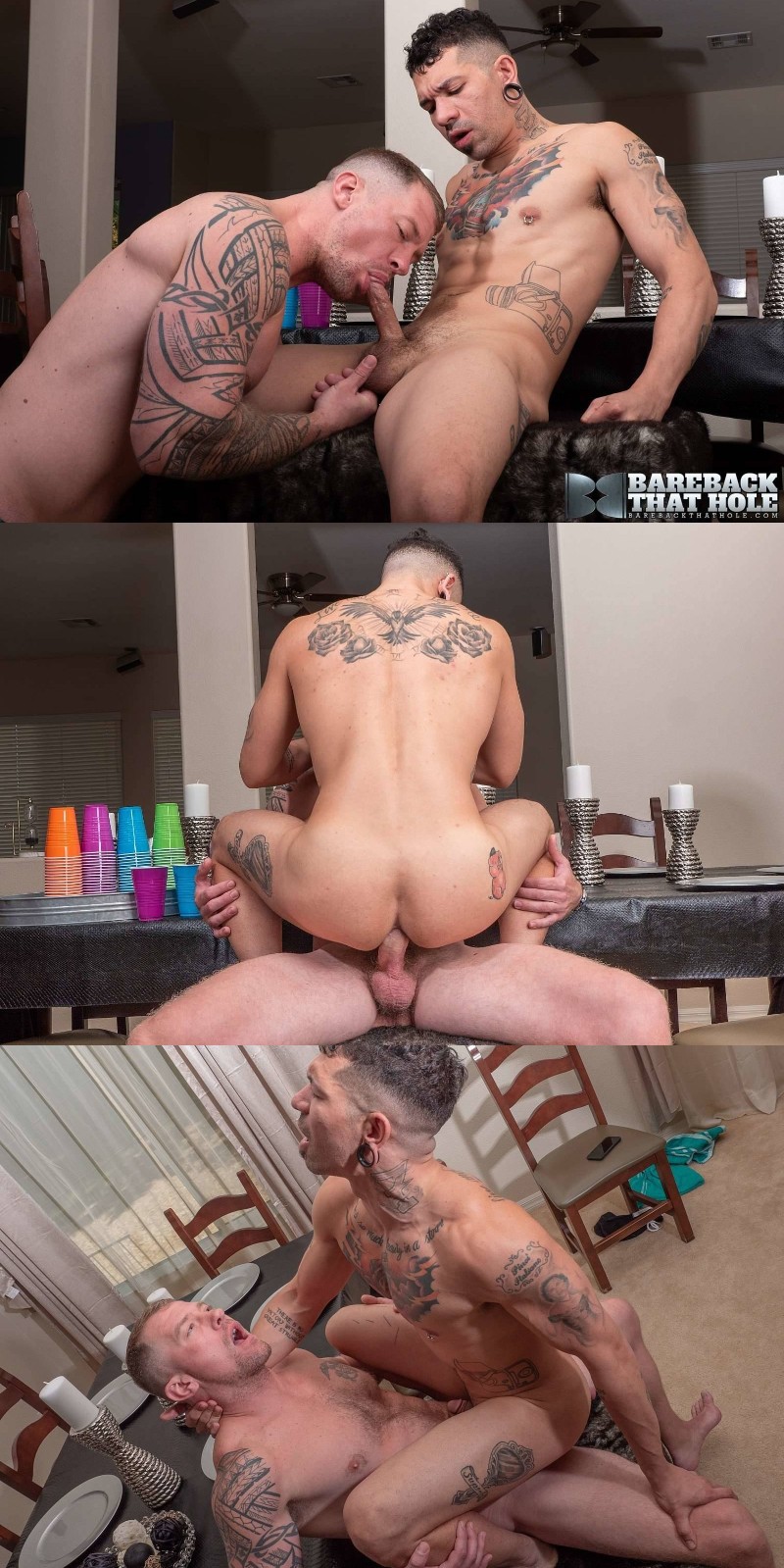 Watch Sexy Top Hunk DJ Fucking in Four Videos
Here's a fun game for a sex party, you know, in case you're in the mood to throw one. Get yourself four different colours of plastic cups and place them on the table with a sign in front of each one: blue for top, purple for bottom, green for versatile, and orange for could be tempted to bottom. As your guests arrive, invite them to fill their cup of choice with whatever spirit they prefer and then let the fun begin.
At this pool sex party in the latest Bareback That Hole video, DJ holds his blue cup, so he's a top; Zachery Rhys is an orange cup, which means he could be tempted to bottom for the right guy; Declan Moore is versatile and holds a green cup; and finally, there's Alex Hawk, holding a purple cup indicating he's a bottom.
DJ doesn't feel like doing a lot of convincing to flip a fellow top to a bottom, and he's not interested in getting fucked at all, so the versatile guy is out -- he zeroes in on Alex and the pair start making out. Alex gets fucked doggy style, then on his back with his legs up in the air and spread wide.
I don't know who DJ is, but he's gorgeous. He appeared at Bareback That Hole a few weeks back and so far he's been in four videos. He fucked Mason Lear in Falling for DJ and he topped Sherman Maus in DJ's Rules. But for the last couple of videos he's been playing this cup game, first topping Roman Maverick (that's them in the second collages of pictures), and now Alex Hawk.
See more at Bareback That Hole