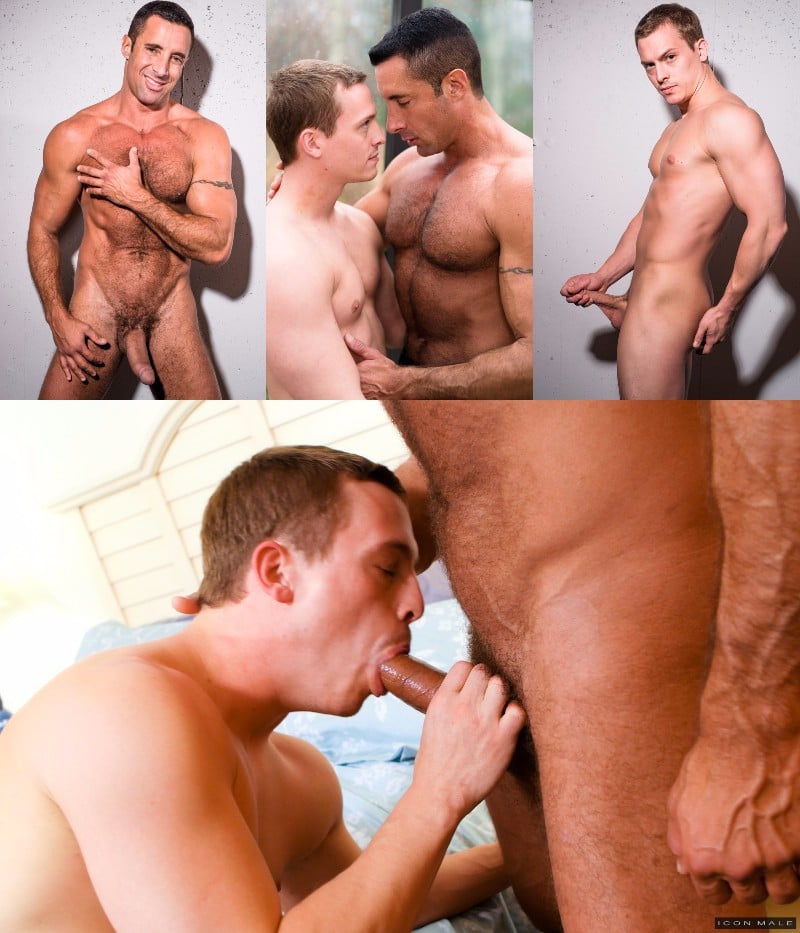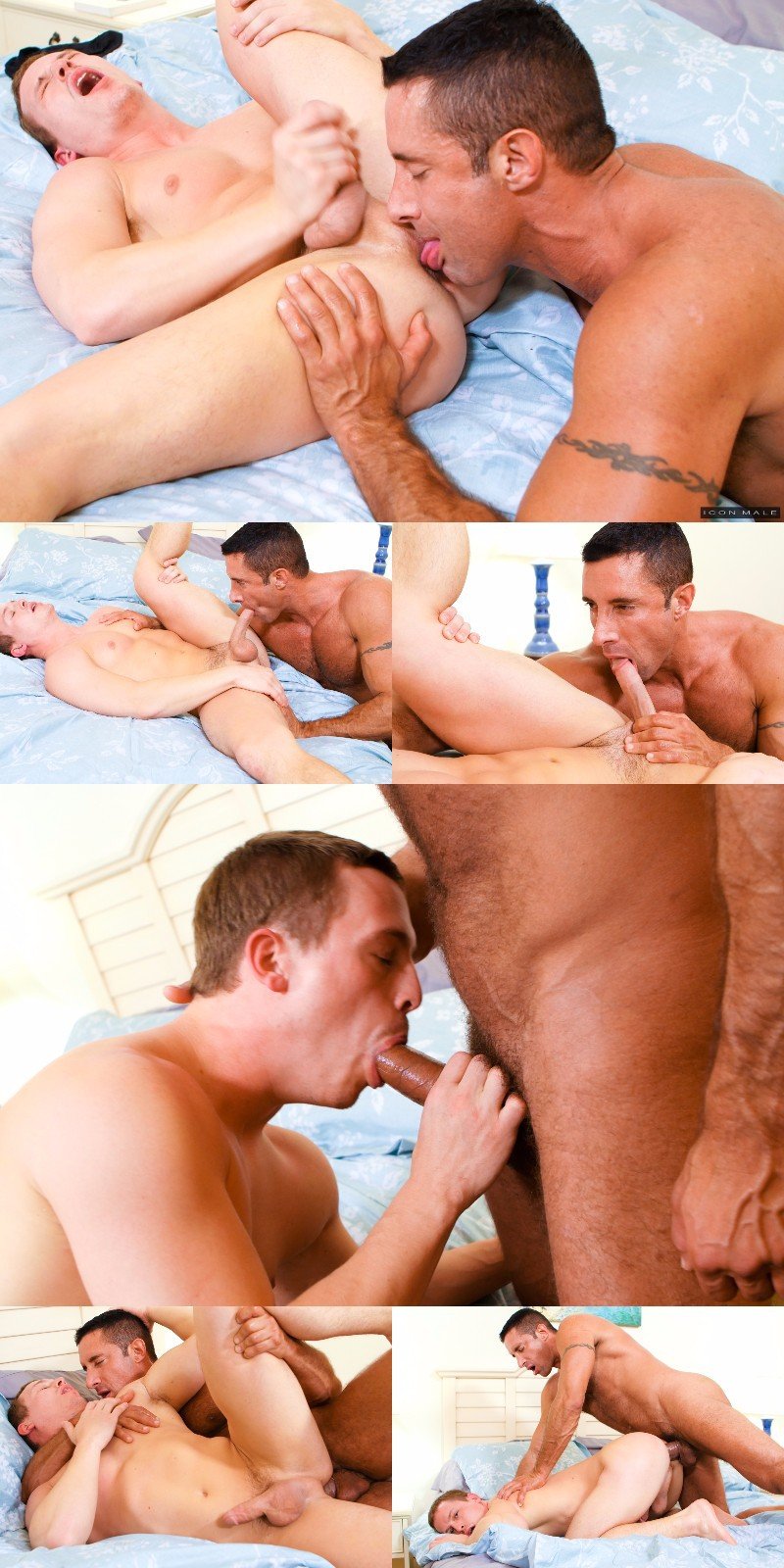 Get a 3-Day Trial for $4.95 - Try It Now
Nick Capra is trying to help addict Tommy Regan beat drugs and get a fresh start on life. But instead of taking in another Narcotics Anonymous meeting, the pair head up to Capra's cottage where they try a rather unique approach to drying out. Come inside and see how Nick helps Tommy.
For those of you not familiar with 12-step programs, a sponsor is a mentor, someone with more time in the program who helps guide a newcomer and get them on the road to recovery. It's frowned up for a sponsor to fuck his sponsor, in fact, it's called "13th stepping." But I guess Capra skipped over that chapter in the sponsor's handbook. Who can blame him though? Regan is a hot stud.
When Tommy puts the moves on his sponsor, Nick doesn't even try to resist. They kiss and Nick slides his hands under Tommy's shirt and feels his muscular chest. And before they can say "keep coming back, it works if you work it," Tommy is getting his ass drilled in the bedroom. Oh well, a dick up your crack is better than a rock of crack, no?