New Site: Pig Bottoms
13 Nov 2023 Comments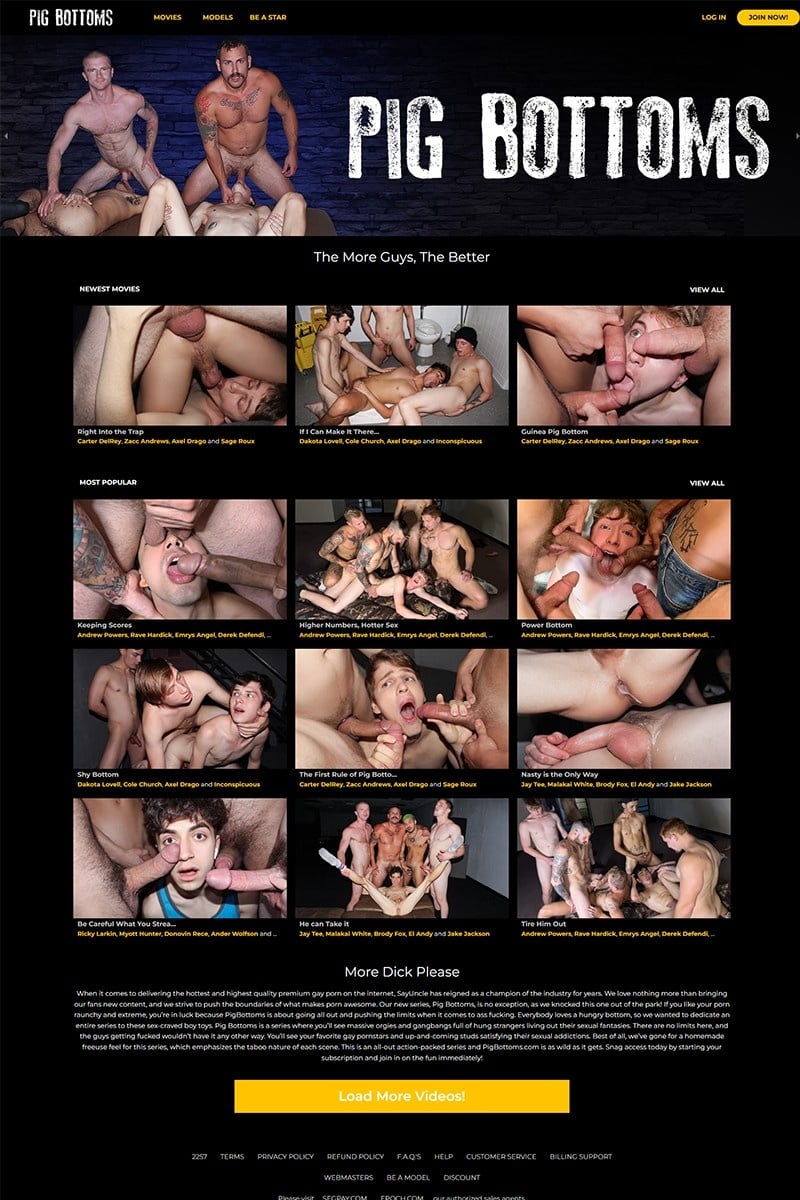 I recently reviewed a new site called Pig Bottoms and I love it. It's a raunchy bareback site full of hung strangers living out their sexual fantasies where they gang bang in public places. Sex-craved boy toys are fucked in abandoned buildings, storage facilities, or gym shower rooms after closing, and there's more. 
There are no limits here ... the bottoms do as they're told and take anyone's dick up their ass, and get loaded up time after time -- and they wouldn't have it any other way. This site uses a homemade, free-use feel that ramps up the taboo and wild nature of these action-packed sessions.

Watch 26 Raunchy Gang Bangs at New Site Pig Bottoms
The thing I like about Pig Bottoms is the realistic scenarios. These scenes don't just open with a room full of guys sucking and fucking ... well, some do, but others like You've Cum to the Right Place finds a geeky guy showing up at a hook-up's place, only to discover that he's the new meat at an orgy that's been happening all night. 
In Surprise Anniversary Present, a guy surprises his boyfriend with an orgy to celebrate a milestone and in Join Us, a security guard doing his rounds stumbles across a gang bang in progress in an abandoned building on his tour.
The gang bangs are hot with four, five, or six guys and usually a couple of the guys serve as bottoms and cum dumps for the others. There's a lot of dirty talk and sometimes these bottoms are fucked seemingly against their will, but they warm up to the idea are so begging for more dick. The site has 26 videos and adds a new one every other week.
Watch full scene at Pig Bottoms