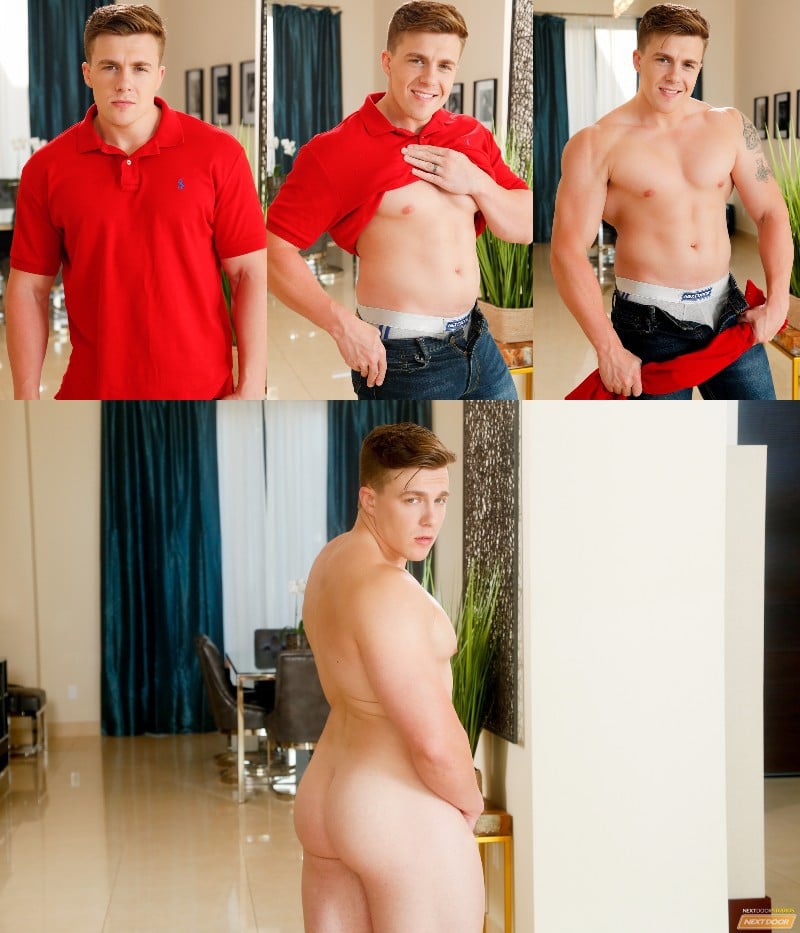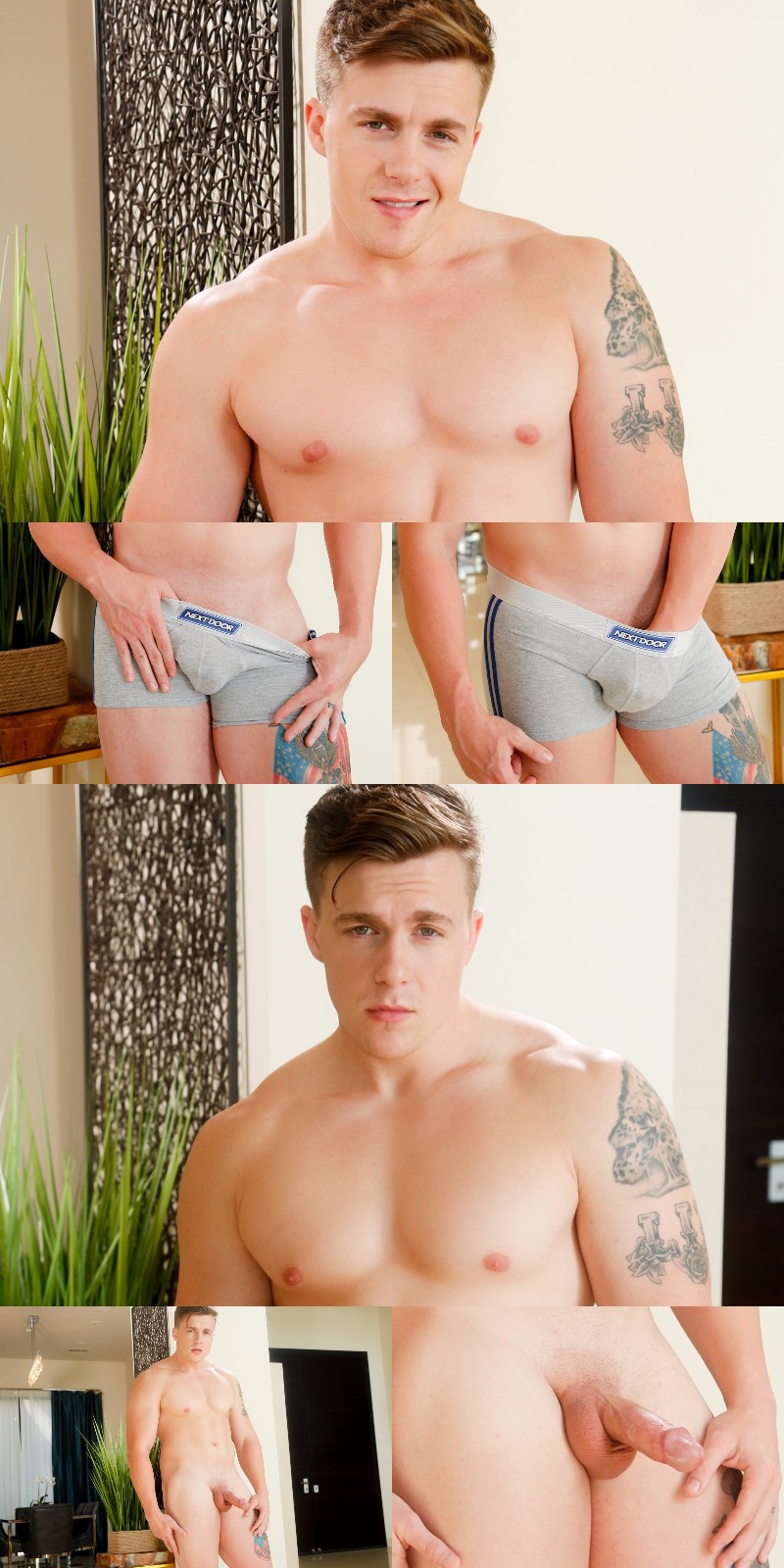 Watch Conan McGuire Jerking Off in the Shower
Conan McGuire is the newest hunk on the block at Next Door Male. He's a handsome, muscle guy with a gorgeous body and a sturdy cock. And if you're a legs and ass man, you'll want to come inside and see more of him.
I always wonder how a guy feels when he's sporting religious tattoos and jacking his cock in a porno. In Conan McGuire's case his ink would have been easy to hide because his "The Lord Will Provide" tatt is on the underside of his left arm. But Conan shows it off when he lifts his arm and flexes it behind his head.
Conan hops into the walk-in shower and gets his muscled body good and soapy. He doesn't miss is ass crack either, and it's hairy in case you're wondering. He does some stroking under the spray, but he finally shuts off the water and sits on a ledge in the shower. He soaps up his cock and strokes himself to orgasm.