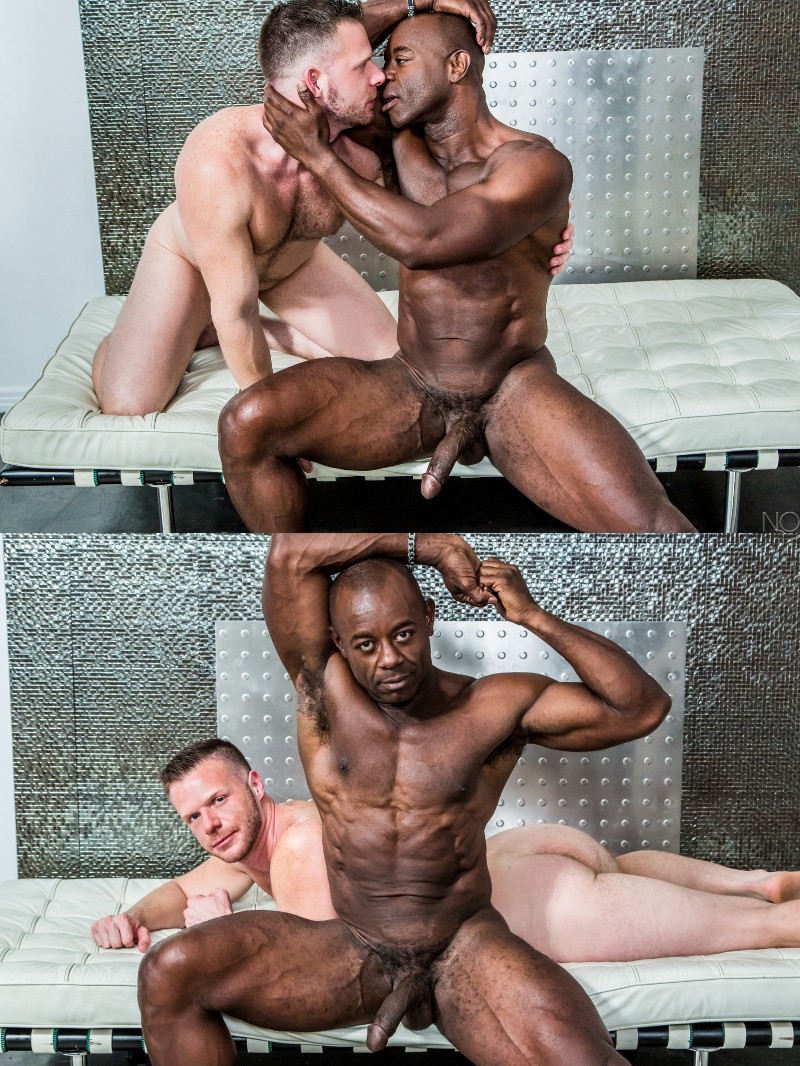 Save $10 Right Now & Watch Sexy Interracial Gay Porn
Aaron Trainer is fairly new to Pornland and he's making his debut today on Noir Male. The chiseled muscle hunk has been running his own channel on JustFor.Fans, producing his porn and both topping and bottoming, but now he's moving into mainstream porn. Trainer and Brian Bonds, who is also appearing for his first time on the site, play a couple of fathers in My Dad Fucked Your Dad. The men are trying to sort out what to do about their porn-watching sons.
Trainer says the porn makes him horny and he pulls out his dick. "You don't find this weird?" Bonds asks. "No man, go ahead and pull out your cock." Sitting side by side stroking and watching the cell phone porno, Trainer finally grabs Brian's hand and places it on his hard-on.