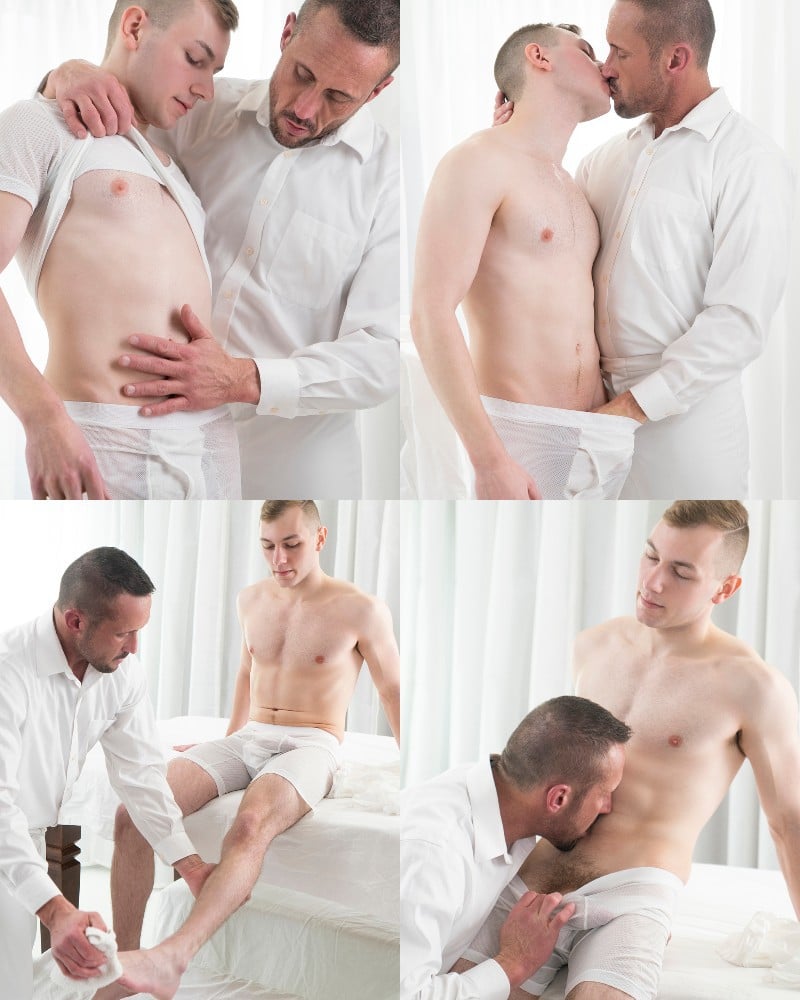 Watch 500 Horny Scenes From This Secret Sect of Mormon Men
It was just over eight years ago that Mormon Boyz released it's first video. Back in July 2010 I'll bet they had no idea that they'd hit 500 scenes. But they did! Today, Mormon Boyz releases Second Anointing with President Lee and Elder Calder. And this is the pair's fourth adventure, since Calder arrived to begin training for his missionary work.
Elder Clader has been been sucked and fingered, he's had his cock milked and his ass fucked, and he's grown quite fond of this older Mormon man. President Lee has invited him back to his private quarters for the Second Anointing.
President Lee prepares the lad for the sacred ceremony bring him into The Order. He massages the boy's body with oils, then pushes his massive cock into Calder's tight ass.