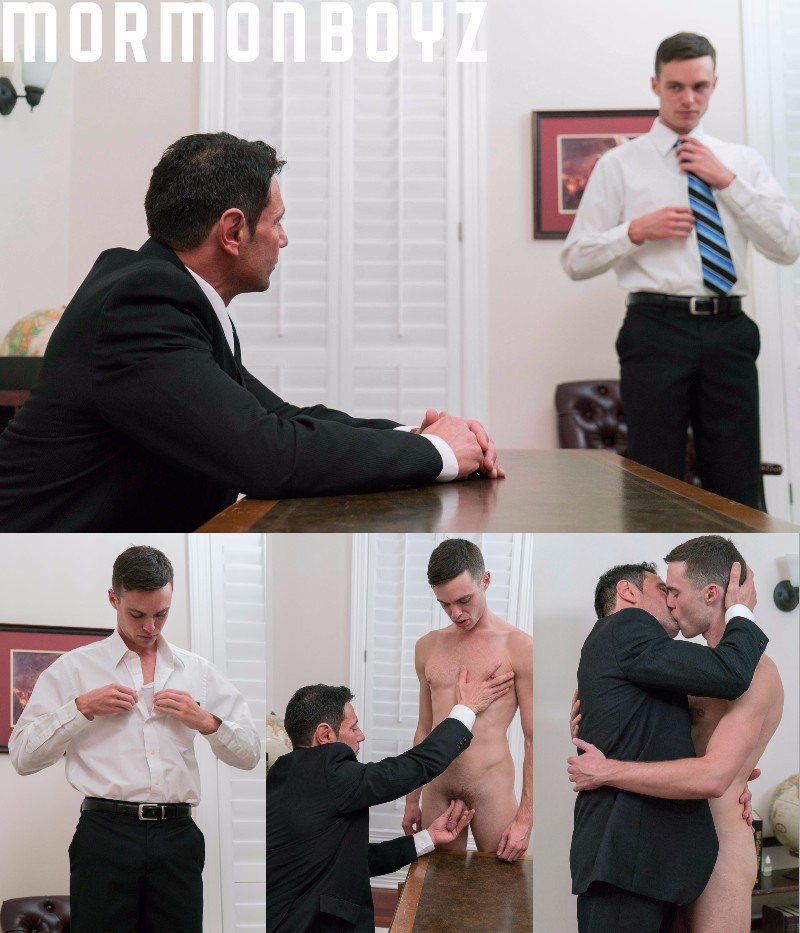 Elder White is sitting in the president's office waiting for him to arrive. White has been summoned for an appointment with president Nelson, but he wasn't given a reason for the meeting. White nervous runs through his past couple of days, racking his brain for any indiscretion that might warrant this one on one.
President Nelson finally arrives. "Elder White," he begins curtly, "Take off your clothes." White is stunned, but this is the president, so he begins unbuttoning his shirt. Nelson sits at his desk watching the lad strip off his clothes. White isn't really all that startled, he has secretly been coveting the president's cock. The man is handsome and White has been wondering how he looks under his clothes. His prayers have been answered and he's about to find out.
The president lies White across the desk then hauls out his big cock. White opens his mouth and gulps greedily on Nelson's cock. He hangs his head over the edge of the desk so the president can slide all the way in. "That's right ... take it all," Nelson pants. Then he flips the lad over, and after fingering White's hole, the president thrusts his big hard-on inside the boy's virgin ass.