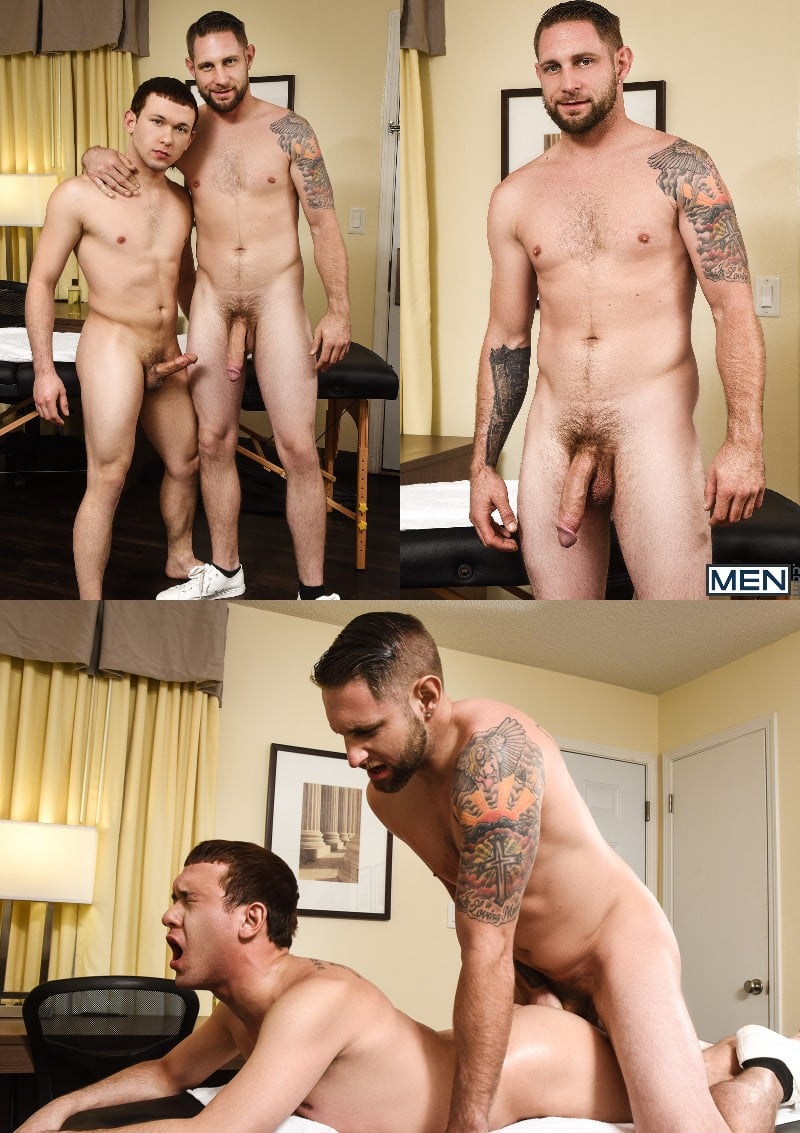 Get a $1.00 Pass & Watch Jay Rising / Matt Wellington's Videos
A month ago, after a year-long absence, Jay Rising return to Pornland, not only with a new video but a new name. He decided to call himself Jay Rizzing.
He's got a brand scene today at MEN.com, except the studio decided they didn't like any of his former names, so now he's called Matt Wellington, at least while he's working for MEN.com.
Who the fuck knows who he's going to be when he appears on any other site. Anyway, he's got an 11-inch cock, so really, he can call himself whatever he wants.
In Real Stiff, Micky Jr calls up masseur Matt Wellington to give him a rub down. Matt works the boy's ass and Micky says, "Whatever you're doing feels good." Matt's already stripped off all his clothes and he's been stroking his huge cock, so he climbs on the table and pushes it into his buddy's ass. "Oh. My. God. It feels good," Micky grunts.
Micky Jr is brand new and this is his first scene for MEN.com. Matt Wellington / Jay Rising has appeared in six videos now. His last scene with the studio was over three years ago when he fucks Johnny Rapid.