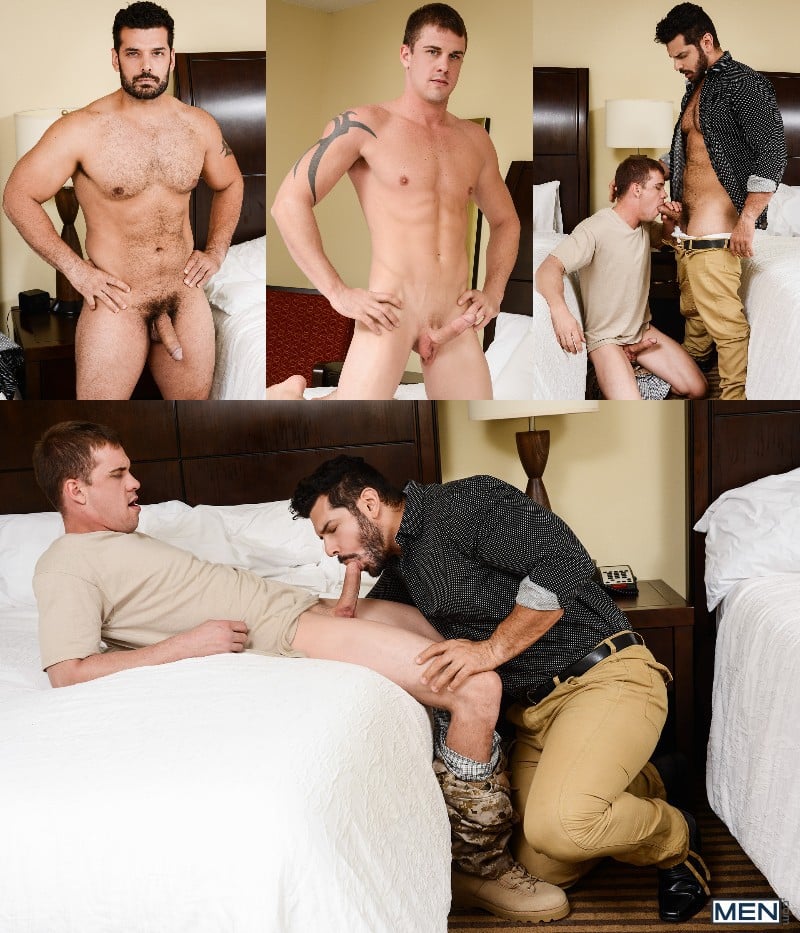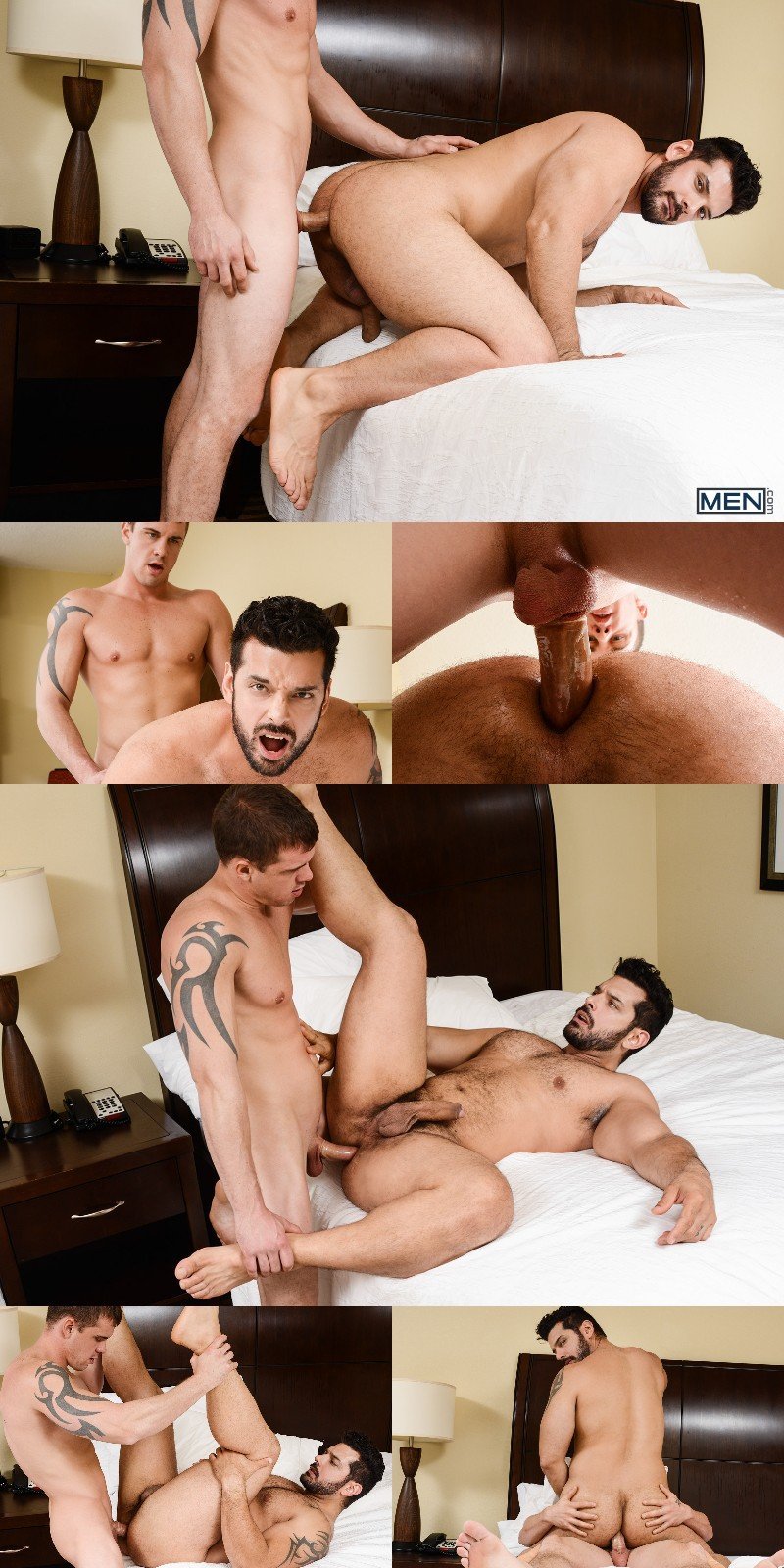 ---
Scene Pictures
Darin Silvers is deploying overseas the following day, but tonight, he just wants to relax and have a couple of drinks. Marcus Ruhl is hanging out in the hotel bar and takes a shining to Darin, he loves a man in uniform. After some small talk, Marcus invites Darin up to his room for a drink.
The guys sit on the beds, one across from the other, and Marcus talks about a buddy's time in the military: "Yeah, it was just a bunch of dudes over there having an orgy." When Marcus makes a move on Darin, the soldier jumps off the bed rebuffing him. Marcus convinces him that they're just helping each other out. "How do I start this?" Silvers asks. Marcus tells him to stand up and whip it out. Do you think seducing straight guys is that easy? I don't have any experience in this area.
Marcus drops to his knees and swallows the soldier's cock. Darin Silvers has a nice dick, a marrying penis is what I call them, you know, a decent-sized dick that you could live with for 25 years, after all, you don't want to be taking a Rocco Steele kind of dick up your ass a couple of times a week, that's too much fucking work. After swapping some head, Marcus gets down on all fours with his giant ass hanging over the edge and Darin plunges in for his first lesson in fucking a dude's butt. And man. Marcus Ruhl has a lot of ass to fuck. If you're a legs and ass man, you're going to love this scene.